wpml.org is now translated to Spanish, German, Japanese and Chinese. Between ourselves, we speak English, Spanish and some German but not a word in Japanese or Chinese. How can we handle contacts in these languages?
It's pretty important. Some of these contacts are from potential clients. They see our website in their language and figure we speak it. A pretty reasonable assumption.
What we do now is manually translate each of these messages to English, then write a reply in English and have it translated back. Then, we send translated reply. It works, but isn't exactly the best use of our time (we rather keep developing WPML than translate emails back and forth).
A multilingual support ticket system, integrated inside WPML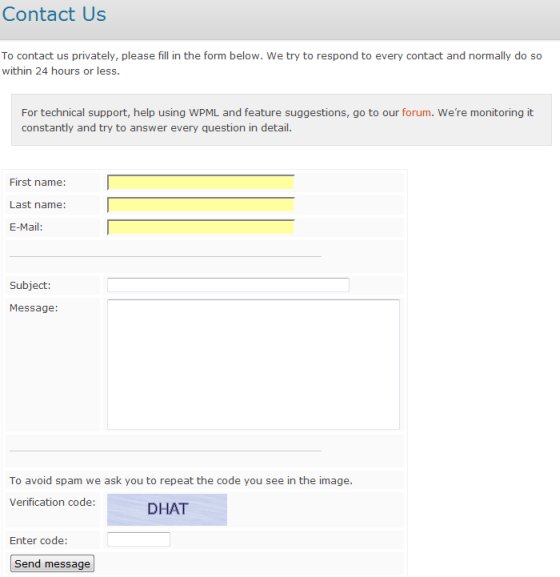 Our idea is a create a multilingual support ticket system and integrate it with WPML. To visitors, it will look like an ordinary contact form. They fill in their name, email, subject, body and other optional info and submit. Nothing more.
But, instead of just sending that to us as an email, it will create a new ticket in the database. This is where the story really begins.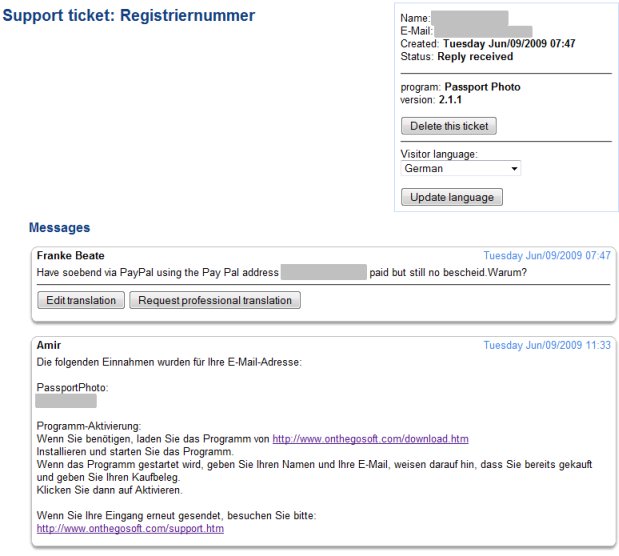 As the admins, we will get a notification that there's a new ticket. The notification will already include the message. We will be able to have that message translated automatically (by Google's machine translation). If that translation isn't good enough, we can click a button and have it translated by a human translator.
Then, when we reply, we would reply in our own language. That reply will be sent to our translator and the translation sent to the visitor.
As a result, visitors will see everything in their language and we see everything in our language. Visitors will always get professionally translated answers and we can use either machine translation or human translation.
Basic CRM functions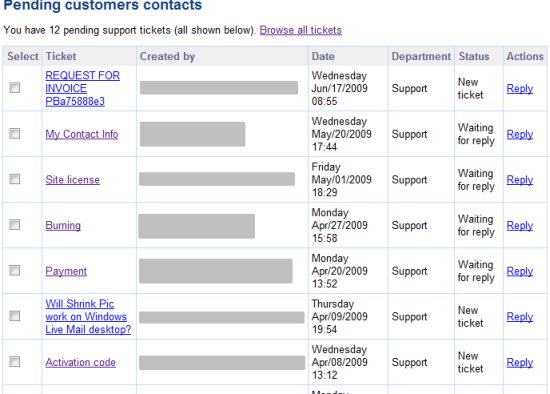 The support ticket system will include basic functionality you would expect to see in fancy customer relation management (CRM) systems. You will have a quick overview of all the tickets that require attention, can search through past tickets, send replies, close and delete.
There will be no accounts or registrations for users in order to create tickets or access them.
When a ticket is created, the visitor gets a confirmation email, telling that you got the message. It also includes a link to the ticket page, with a unique access key, so only that visitor will be able to see the ticket.
Everyone sees it in his own language
When you view a ticket, you'll see everything in your language (your replies and the translation for the visitor questions). When visitors view the same tickets, they see it all in their languages (their original messages and the translation for your replies).
Building this fancy support ticket system
We think that this would be an important feature to add to WPML, in the way to helping build full multilingual websites with WordPress.
But, we tend to be a bit biased towards falling in love with our own ideas…
Questions:
Would you find a support ticket for WordPress sites useful?
How would you envision this?
Any other suggestions?