We are happy to announce the recent integration between WPML and Albisa, a Spanish translation agency with more than 15 years of experience.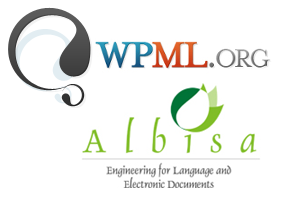 Founded in 1999, Albisa offers high-standard linguistics solutions that include not only translation but also designing and building and development of websites and e-commerce sites.
Albisa's translators, developers, and designers bring their vast experience to help define your online position and marketing strategies, specifically tailored for your business. Furthermore, their translators are highly experienced in specific fields and live in the same country to which the translations are addressed.
With Albisa you get
    

Free quotes

    

Website design

    

Linguistically correct translations adapted to your market

    

Adaptation to the characteristics and culture of each language and country

    

Translation of products cards and information for e-commerce

    

Technical translation of themes: strings and plugins

    

Translation memory

    

Framework adaptation and SEO

    

Adaptation of ALT texts, links, meta descriptions, and images

    

Compilation of keywords

    

Optimal workflow
"Our ability to manage large projects without neglecting their multilingual dimension, along with our commitment to quality and state-of-art technologies, has allowed us to take ground in Spain and cross borders with our clients."

Heinz Rudolf, CEO of Albisa, Engineering for Language and Electronic Documents, S.L.
If you are already a user of WPML and are interested in translating with Albisa, follow the instructions for translating WordPress sites with Albisa. On the other hand, if you are new to WPML, feel free to purchase the Multilingual CMS package and get started.