When there's a problem on your site, or worse, on a site that you're building for a client, every minute counts. This is why WPML is now offering live chat support. With chat support, our average time to resolve a problem is less than an hour, while you receive the same professional support as with tickets.
Why chat support
We handle a lot of support and we've noticed that on many tickets, much of the time is wasted on getting the right information.
Many support tickets look like this: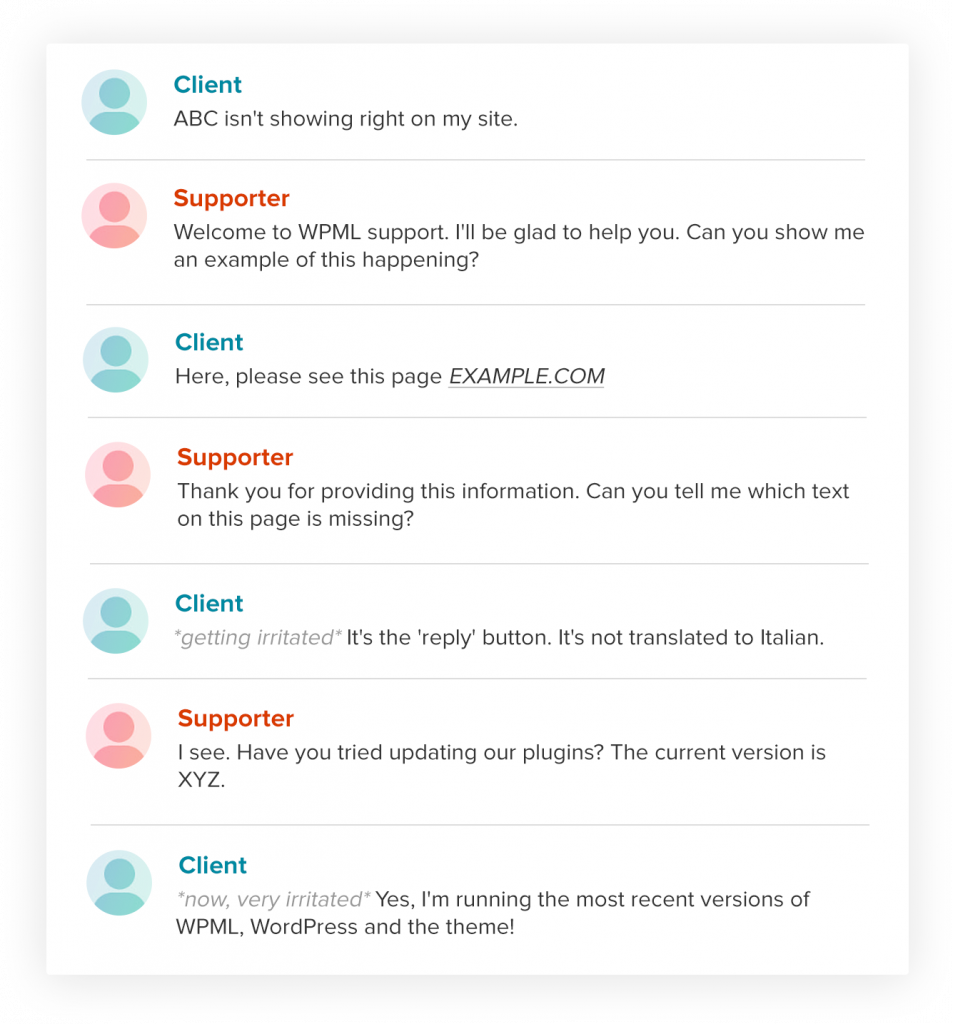 The reason this is so irritating is because it takes hours to receive a reply to a simple question. Sometimes, it's already the end of the shift for the supporter, so you need to wait until the next day or start interacting with a different supporter.
Supporters are asking "script-like" questions not because they are lazy or stubborn but because these questions actually resolve many of the problems. By simply updating the plugins, most problems go away without additional support.
These questions are not the problem. The delay between each question and reply – that's what's making it so irritating.
Chat support takes the pain out. You'll be through with this round of fact-checking in a minute and the supporter can get to work on the real problem.
How chat support works
By default, when you contact WPML support, you will start a chat session. We have a team of supporters who staff the chat sessions from Asian morning until the US afternoon.
The number one priority of supporters is to resolve your problem (not to deflect or postpone it).
We manage to resolve over 2/3 of the support issues during the live chat session. Most sessions take about 30 minutes. Some questions take a bit longer (up to an hour) and some issues require longer debug.
If we need to debug a problem, the support question turns into an offline ticket. The supporter will send the issue to one of the developers, who will reproduce and debug. We do our best to solve problems quickly. Some development issues we can resolve in a couple of days and some take longer. Issues may take longer especially when they're related to compatibility with other themes and plugins.
When a ticket goes "offline", you will receive email updates instead of chat "pings".
What clients are saying
Here are just a few comments from our clients after using our chat support: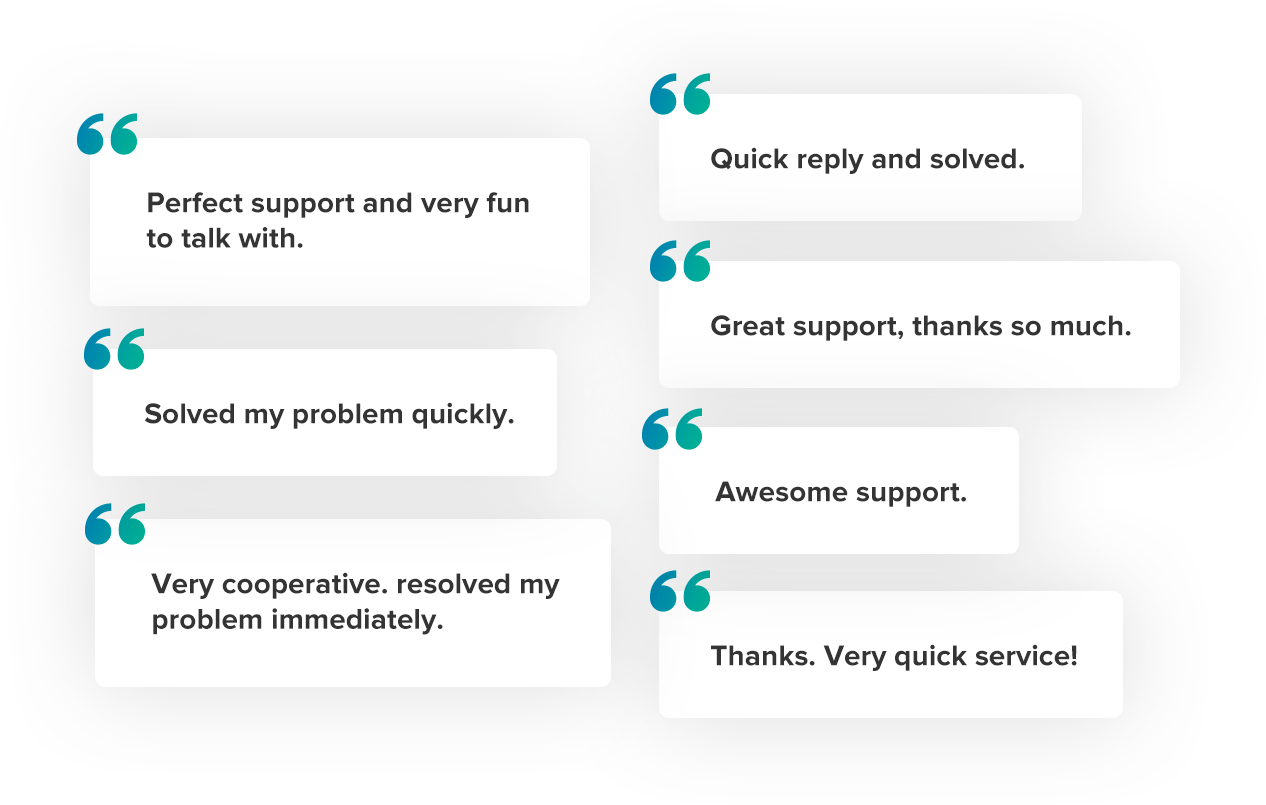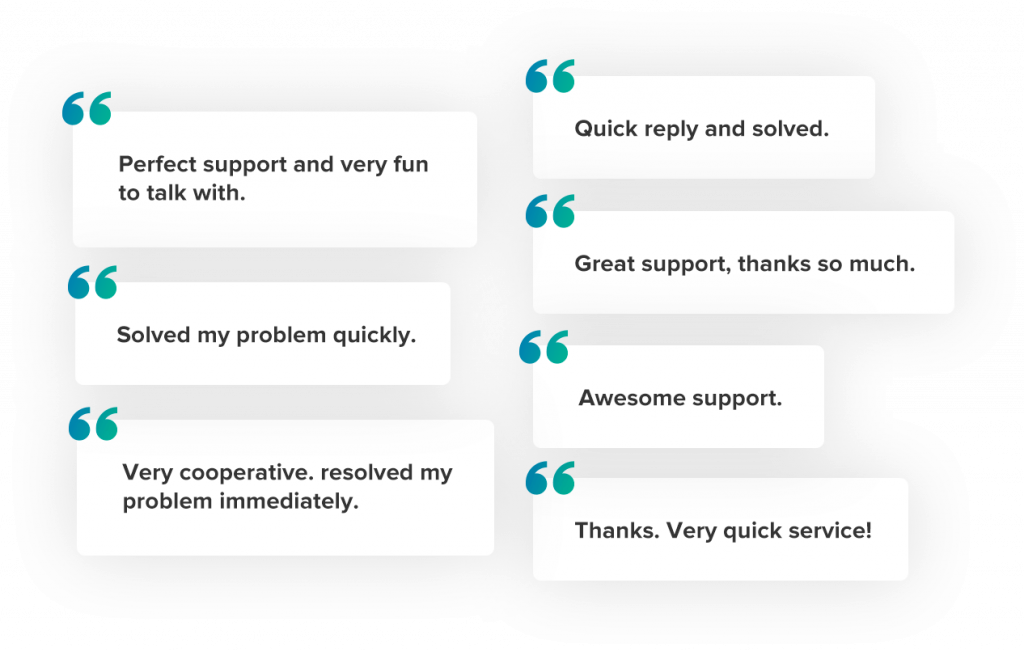 Give chat support a try when you need our help
We hope that you will use WPML for years to come without needing our support. Next time you need us, you'll have a supporter live, waiting to help you. Give them a chance and see how you can get an immediate solution to your problems.
Feedback?
Please tell us what you think and what's your experience so far with WPML's chat support. Leave your comments and we'll get back to you.