WordPress 6.0, coming out on May 24th, is full of new features and improvements for Full Site Editing and the Block Editor. Of course, we made sure WPML is fully tested and compatible with this WordPress release from day one.
WPML Has You Covered
WordPress 6.0 Introduced a Taxonomy-Related Issue
At the very last minute, our team has caught a change introduced in WordPress 6.0 causing issues with translated content that has any taxonomy terms assigned to it. This includes categories, tags, and custom taxonomies.
We already released a WPML 4.5.8 hotfix and before updating to WordPress 6.0, you should update WPML on your sites to this version.
In the meantime, if you had sites running WPML 4.5.6 or older with a beta/RC version of WordPress 6.0 you should follow the instructions on the related erratum page.
We are constantly watching the development of WordPress. This allows us to make WPML ready for major WordPress releases before they even go live.
And as you can see, this is also true for WordPress 6.0 – WPML is ready for it.
Full Site Editing Improvements
In case you missed it, WordPress 5.9 introduced Full Site Editing, a way to edit your whole site, your whole theme, from header to footer, using blocks. Please note that you need a block-based theme to use this feature.
WordPress 6.0 aims to greatly improve and build upon the Full Site Editing features.
Easy Theme Styles Switching
WordPress 6.0 allows you to switch your whole theme style with a click. This means you (or the theme developer) can add different style presets to your site and then easily switch between them.
Simply click the Styles button in the top right corner of the editor and then on Browse styles. You will see available styles and can click to switch between them.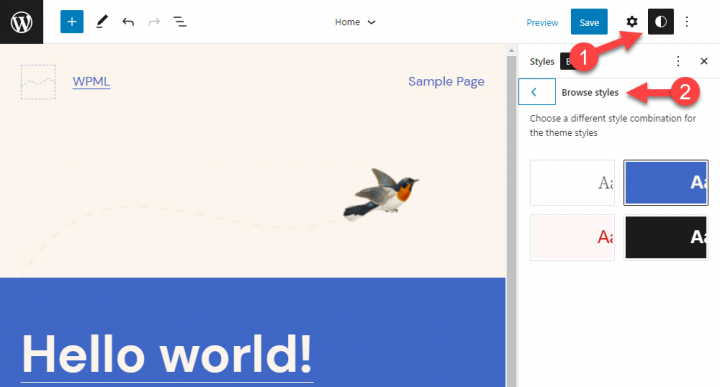 Export Your Block Templates
As Full Site Editing allows you to design your whole site, you might want to reuse your templates and layouts on another site. WordPress 6.0 makes it both possible and easy to export your theme template files with all the customizations.
In the top right corner, click Options (three dots) and then Export.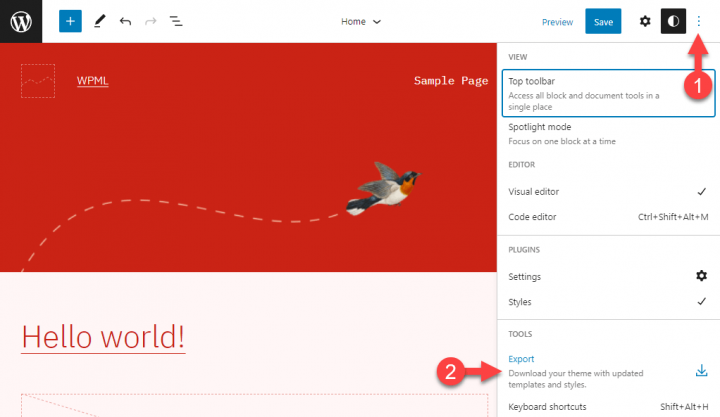 New Blocks for Full Site Editing
When editing your theme and templates, there is a variety of new blocks at your disposal.
Blocks for Displaying Comments
WordPress 6.0 introduces a number of blocks to display comments in your templates. The most important one is the Comments Query Loop block. Just like the Query Loop block, it's a sort of a container block that holds different comment-related blocks. This includes blocks for displaying the comments title, template, author name, content, and more.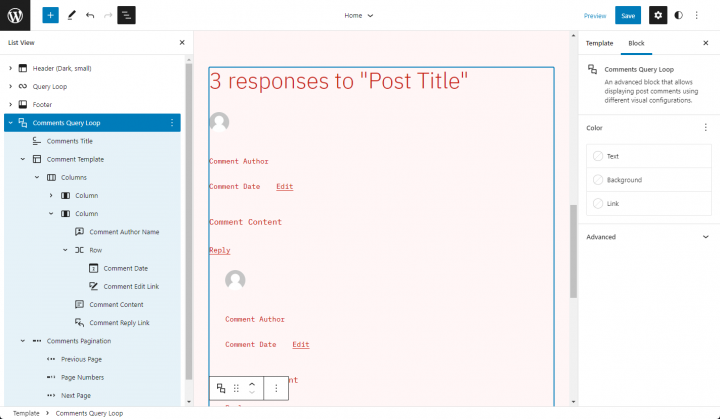 Read More Block
You can now use a separate Read More block which links to the post. It allows you to customize this link with a custom text, background, and other options.
No Results Block
You can use the No results block inside a Query Loop block and define the message that is displayed when there are no results for the current query.
Post Author Biography Block
You can use the new Post Author Biography block to display the current post author's biography.
Avatar Block
Finally, you can now also display the avatar (profile picture) of any user. It can be an avatar for a specific user you select or the one for the current post's author.
Block Editor Improvements
WordPress 6.0 brings an array of improvements and new features to the Block Editor itself. Here are some of the top ones.
Easily Select Text Across Multiple Blocks
Selecting text across multiple blocks used to be difficult but this is now fixed and you can easily do it.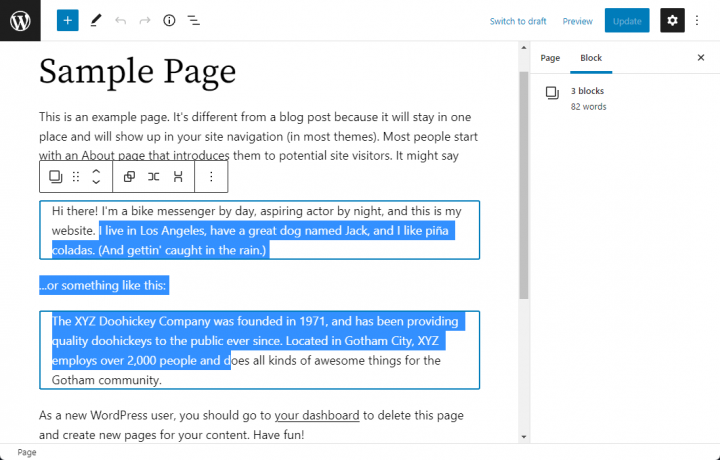 Lock Blocks
Until now, other users could easily edit and permanently change the templates, layouts, and reusable blocks you design on a site. WordPress 6.0 allows you to lock blocks and prevent users from applying certain actions to them.
To lock a block, select it, click the three dots in its menu bar and then click Lock. You will then see a pop-up dialog with options on what you can prevent users from doing to this block. For example, you can prevent deleting or moving a block.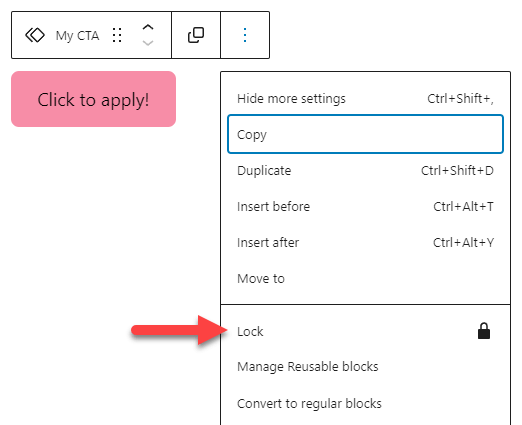 Responsive Rows and Groups
When using the Row or Group block, you can now define how their contents behave on different devices and screens. For example, you can select to display them in a row or stack them vertically.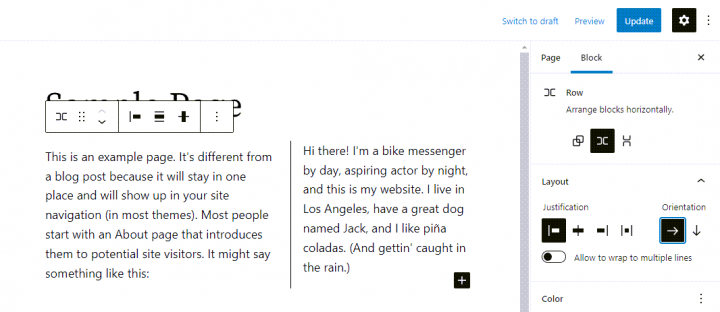 There's Even More
These are all just top features in WordPress 6.0. Other notable mentions include:
Ability to set a featured image in the Cover block
Spacing option for Gallery Images
Border option for the Columns block
Ability to select multiple blocks in the List View
Accessibility improvements
…and more.
Updating to WPML 4.5.8 and WordPress 6.0
You should definitely update your site to WPML 4.5.8 before updating WordPress to 6.0. In your site's admin, go to the Plugins page and find WPML. You should see a prompt that there's a new, 4.5.8 version available. Simply click to update WPML.
If you don't see the update there, go to Plugins → Add New, click the Commercial tab and then click the Check for updates button.
To update WPML manually, get it on your account's Downloads page.
Then, when WordPress 6.0 goes out, you should get a prompt in your site's admin area about it. Depending on your site notification settings, you will probably also get an automatic email from your site.
Renewing your account (especially with an automatic renewal) lets you always have access to WPML updates so that compatibility with WordPress, themes, and plugins is never an issue.
Looking Forward to WordPress 6.0?
Well, that's a lot of new features for one release! Are you looking forward to these major enhancements? Did you already try out the new Full Site Editing features in WordPress?
Let us know in the comments, we'd love to hear your thoughts!