If you're looking for the best and most natural-sounding automatic translations, DeepL is the best service WPML offers. Now, you can use DeepL for less!
Automatic translation is a quick and affordable way to translate your site, but if you want high-quality translations, you need a high quality service to generate them for you.
DeepL not only produces correct translations, the translations sound as if the content was originally written in that language. Thanks to their advanced AI and neural network technology, DeepL produces translations that are at least 3 times more accurate than other leading translation engines according to blind tests.
See for yourself!
We used WPML's automatic translation to translate this post using DeepL. Our support team quickly reviewed it (except for Japanese) to make sure it looked great. Use the language switcher in the site's header to see the post in other languages.
Pricing for DeepL with WPML
Great news for you – we worked hard with the DeepL team so we can offer the best translation engine at a lower cost than before:
You can now use DeepL for 2 credits per word instead of 3 credits per word (33% savings)!
Starting today, we are also making DeepL the default translation engine for newly registered sites. This means you'll have the best quality translation engine ready to go out of the box.
See which language pairs WPML supports for DeepL.
How to Use DeepL with WPML
If you already have a registered site that's currently using a different translation engine, you can easily make DeepL the default for future translations:
Go to WPML → Translation Management and click the Automatic Translation tab.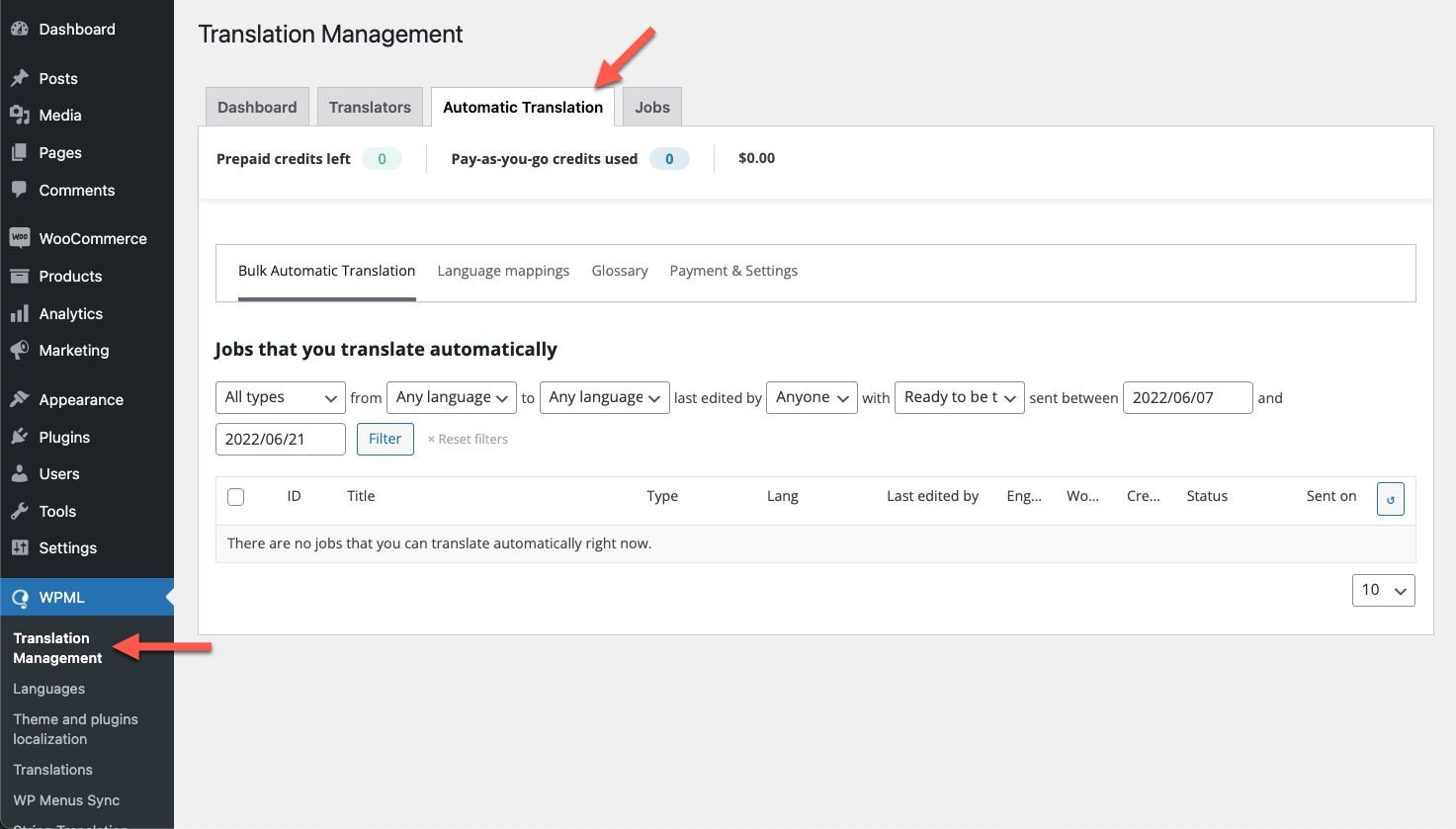 Click Settings.
Expand the Automatic translation engines dropdown menu.
Drag DeepL to the top spot.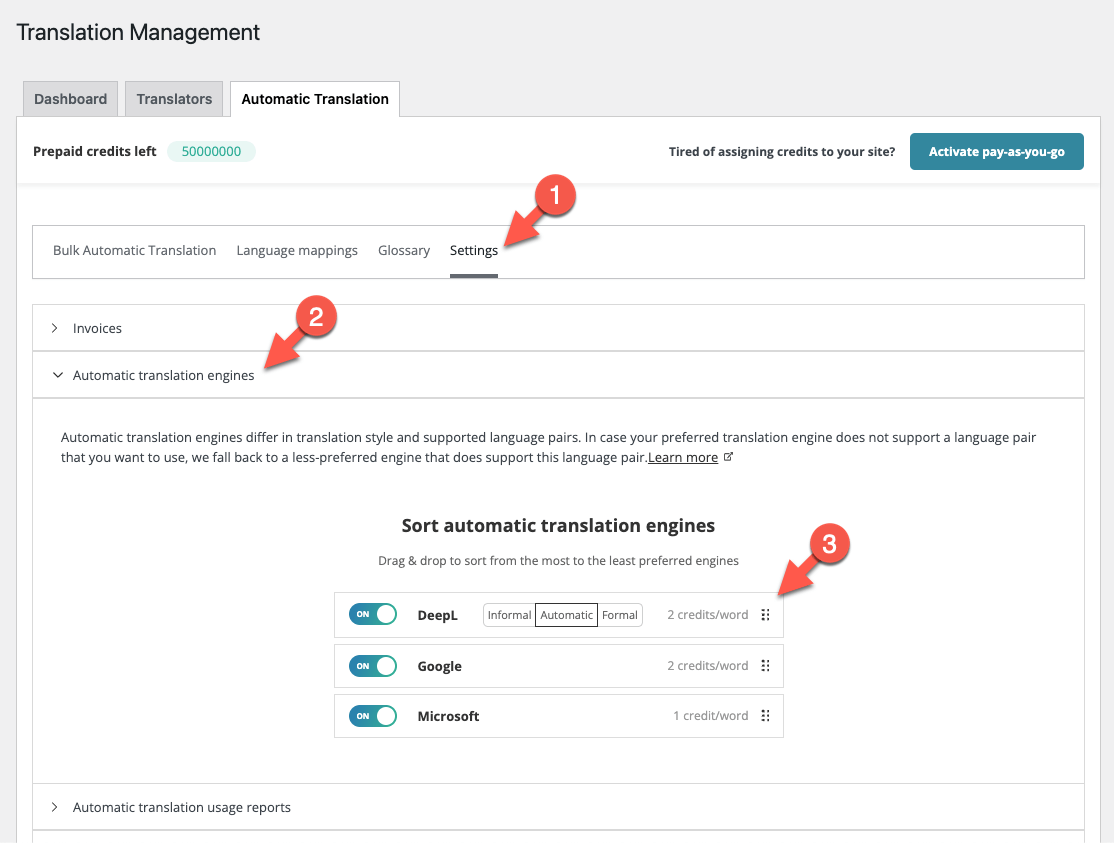 Any new content you translate will use DeepL. If one of your language pairs isn't supported, WPML will fall back to one of the other translation engines.
Choose Between Formal and Informal Language
As you can see in the image above, DeepL row also allows you to select if you want automatic translation to sound more formal or informal.

If you're building a website for online games, you probably want it to sound informal. If you're building a website for a law firm, they would prefer formal language. DeepL's algorithms can adjust translation according to what you select.
Please note that the Automatic option means DeepL will use its algorithms to automatically select whether to use formal or informal language.
The change will apply on new content you translate from that point on. All previous translations will remain unchanged so you don't pay for content you've already translated.
Adjusting Existing Translations
If you have already translated your site and want to retranslate your content to use DeepL or to switch formality levels, contact our support team for assistance.
Not Yet Using WPML's Automatic Translation?
Automatic translation can save you 95% of your time compared to translating content from scratch. Let WPML generate a "first draft" for you. Then, all you or your translators need to do is quickly review it and make sure it sounds great.
With DeepL as the default translation engine, automatic translation is almost as good as human translation, but instant and at a fraction of the cost.
All new WPML accounts come with automatic translation credits included, so you can try it for free. To get started:
Assign some credits to your site.
Click to translate a page or post.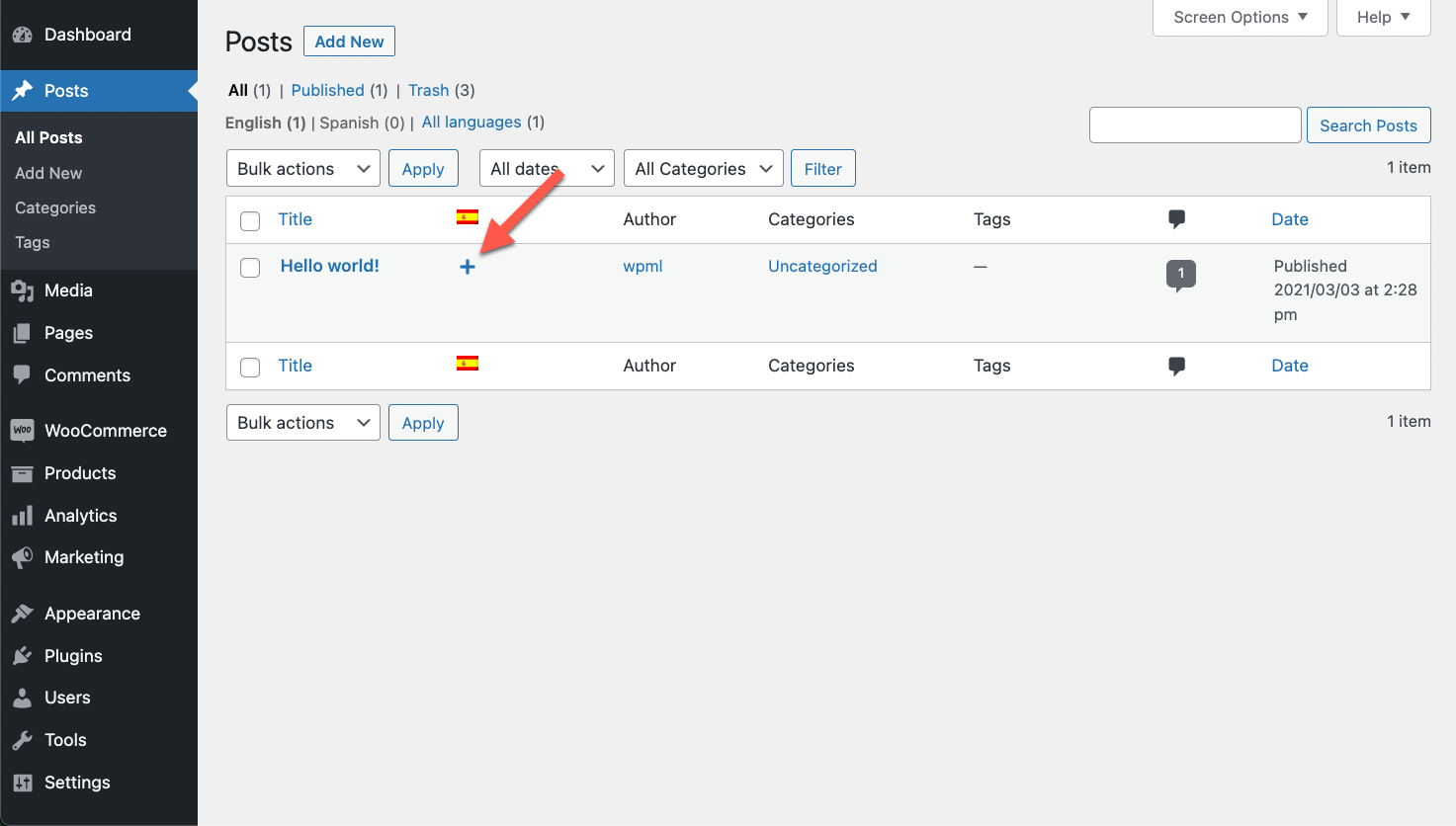 Translate it automatically!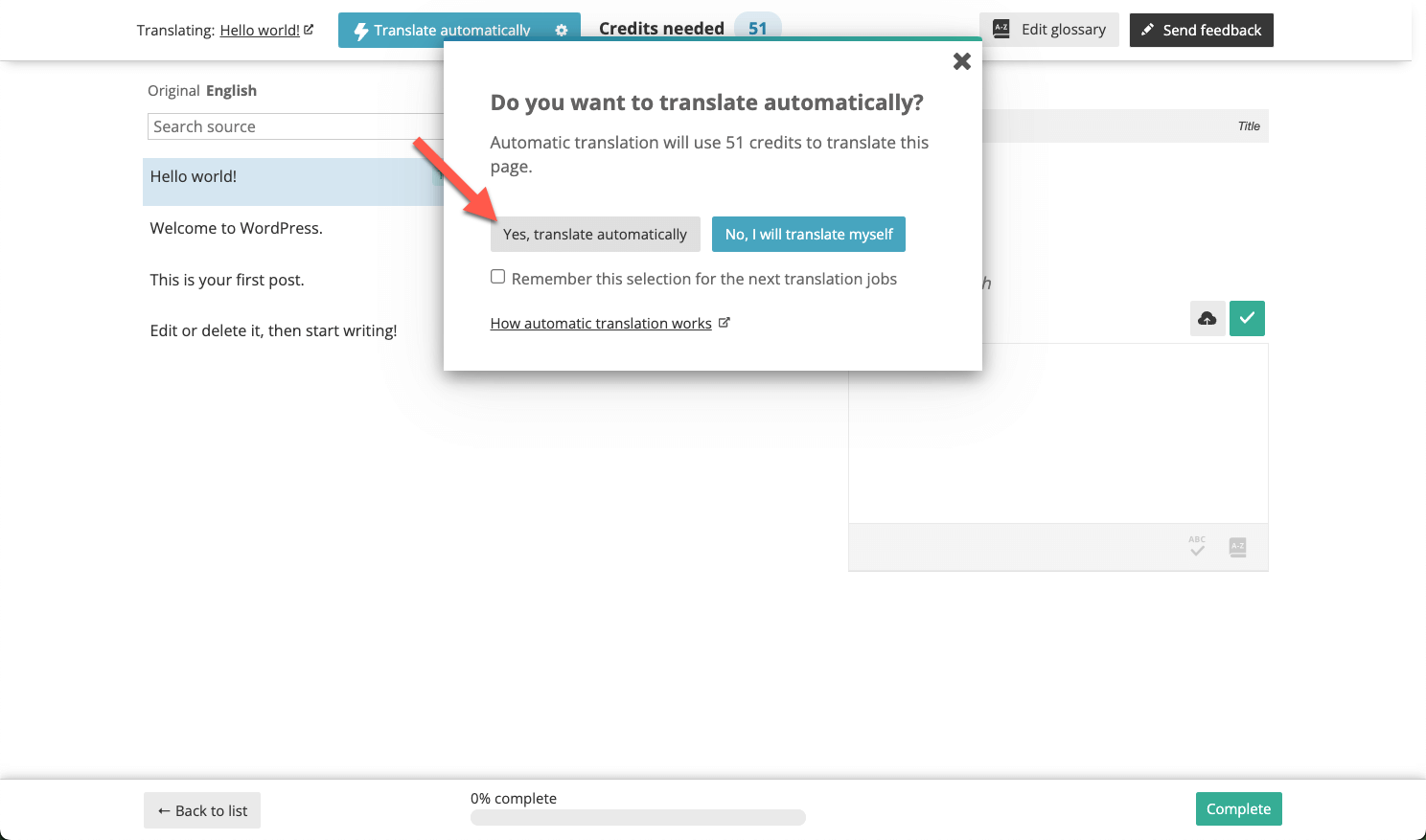 Review the translations and click Complete to publish them.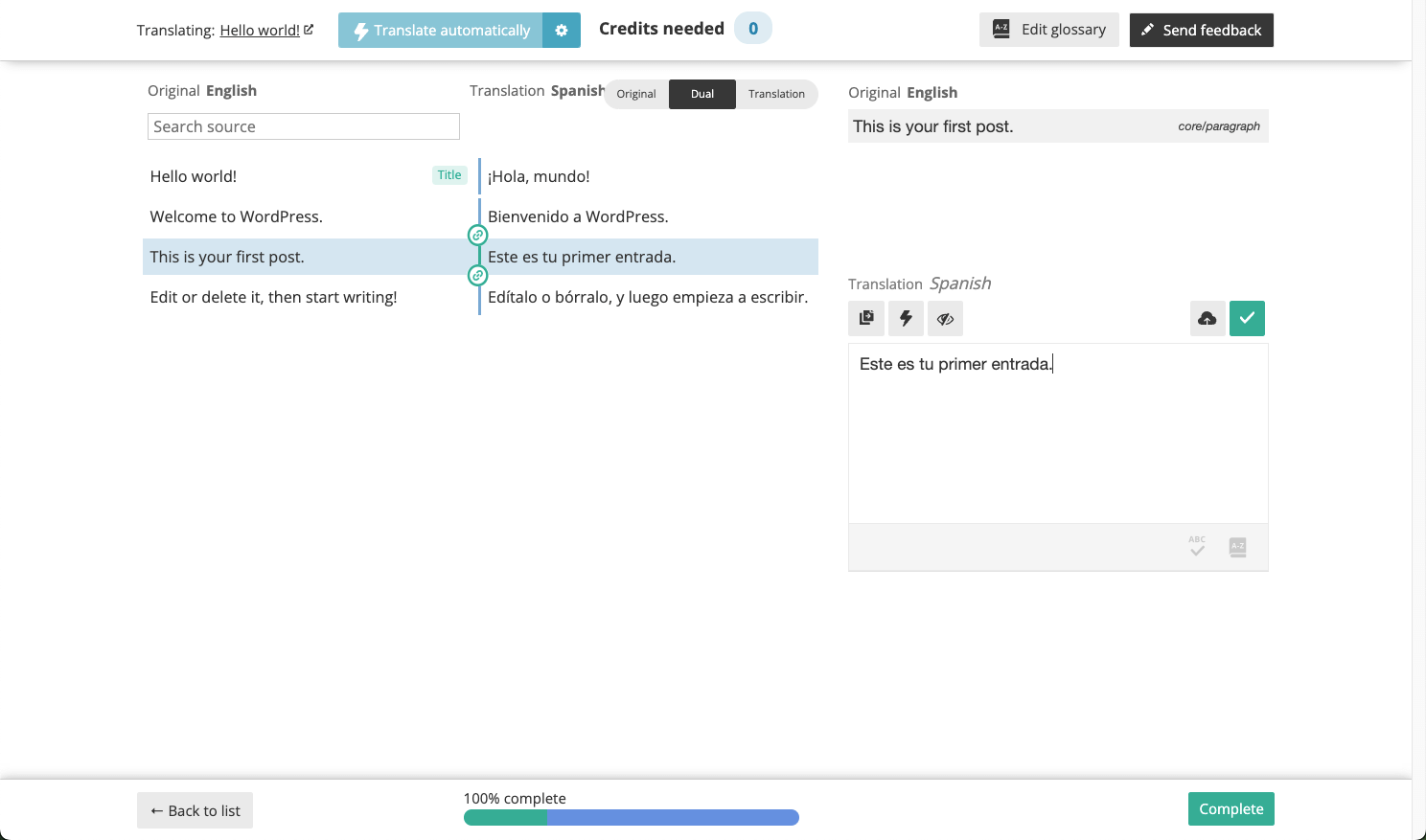 If you decide you want to use it for more than just that test page, you can speed up your work even more by translating your whole site at once or translating multiple posts and pages in bulk.
If you run out of free credits, WPML offers two flexible options for purchasing more at an affordable price. Read more about pricing for automatic translation.
Let Us Know What You Think!
If you're already using automatic translation, do you plan to make the switch to DeepL?
If you haven't tried automatic translation yet, are you thinking about it now knowing it's powered by DeepL?
Let us know in the comments below!