Do you need a new multilingual site or help with the existing one?  WPML certified contractors are waiting for you.
WPML contractors are experienced web developers and designers specializing in creating multilingual sites. When we started this marketplace, we never expected that it would grow so quickly.
There are almost 500 contractors allowing you to find one who builds sites you like, within your budget and speaks your language.
There are several filters you can use to search for developers: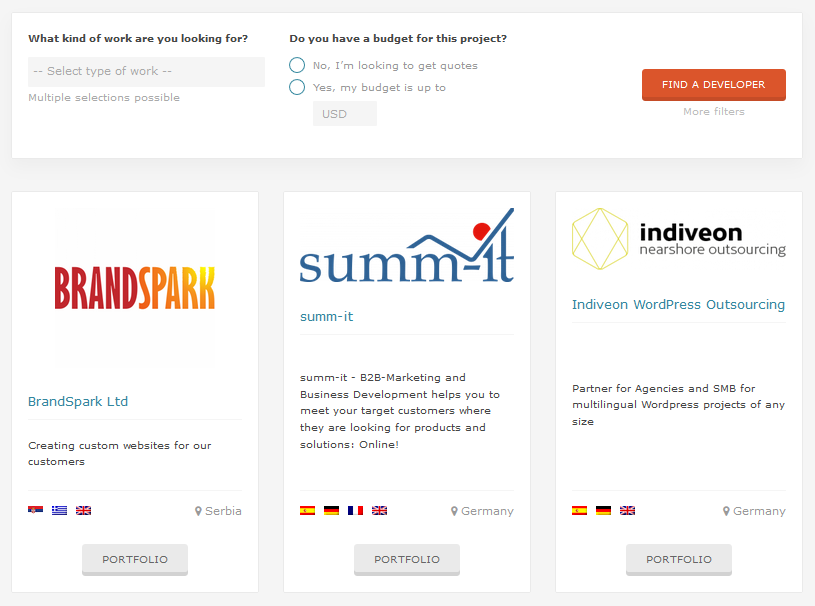 What can WPML's contractors to do for you?
Build a site from scratch or update an existing one
Customize multilingual-ready WordPress themes and plugins
Build custom themes and features (including custom language switchers)
Create multilingual e-commerce websites using our extension WooCommerce Multilingual
Codeable and WPML's alliance
Since the launch last year WPML contractors became a strong market place. The potential behind this talented group of multilingual specialists was recognized also by our latest partner who joined our pool of contractors – Codeable, the #1 outsourcing service for WordPress.
They hire WordPress developers and connect them with people who need help with building websites and/or support of their current sites. Codeable already has experts specialized in WPML which is why we trust Codeable will be a reliable partner in helping you build multilingual websites.
If you are looking for a developer to help you with your business search our expert developers today.