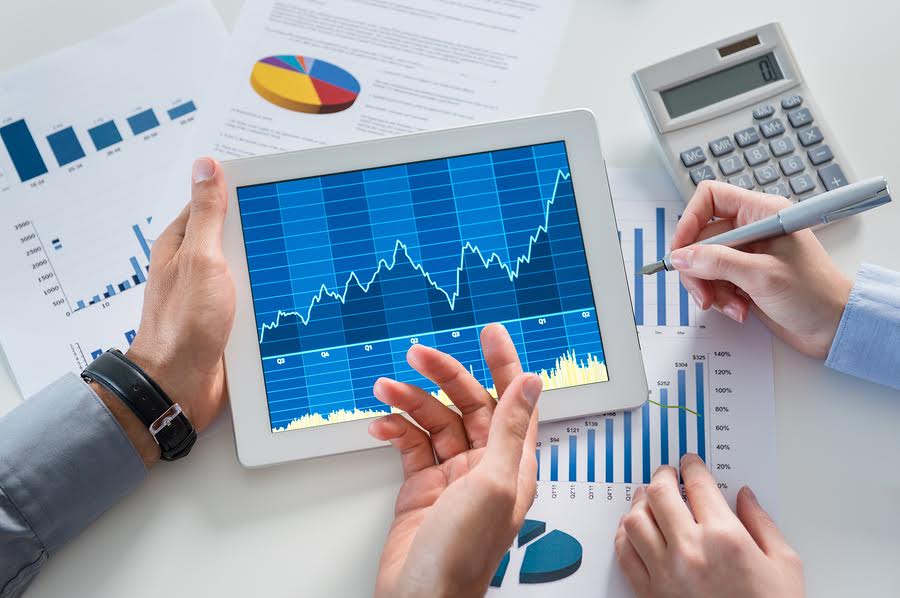 You've built a great product or service and are looking to expand your business globally to more clients. One obvious option is to try and reach foreign customers. The problem is, they speak different languages, so you need to overcome a large language barrier.
We interviewed a number of small businesses who did just that. They went global and are enjoying a huge boost to their business. Read what they did and see if you can do the same for your own.
1. Research the best languages for your product
Before you actually commit to translating your whole website into another language, it is important to understand whether or not that market is the best one to expand into.
A number of companies told us that they used their initial sales from distributors such as Amazon to explore regions in which they were experiencing success. From here, they were able to understand which markets (and languages) were the most financially viable to invest in.
In addition, businesses also researched their customers to understand the type of people who were likely to purchase their product or use their service. To demonstrate, the German-based Mazda Classic Museum says it realized its community of petrolheads were generally found around Europe. Therefore, it decided the most cost-effective solution was to implement an English website to inform its customer base.
Once you have chosen the most relevant languages for your business, the next step to expand your business is building your multilingual website or adding languages to the current one. Before you begin, however, businesses told us there was one important factor to consider.
2. Make sure all your languages are on one website
Many businesses such as Nattou told us it was imperative that they used just one website to manage all of their languages. Thousands host theirs using the free system WordPress. It is great for creating business websites thanks to its ease of use, thousands of different themes and also many plugins which can add important functions. For example, WPML is a great option for adding multiple languages, all on the same website. But how does this benefit you?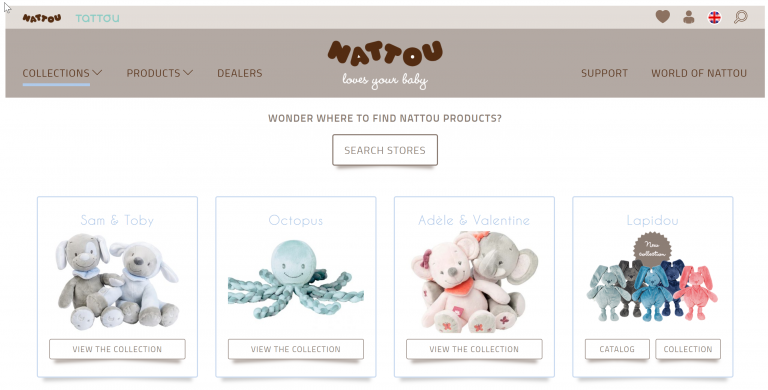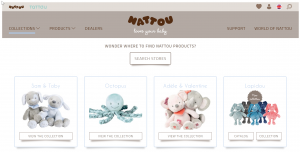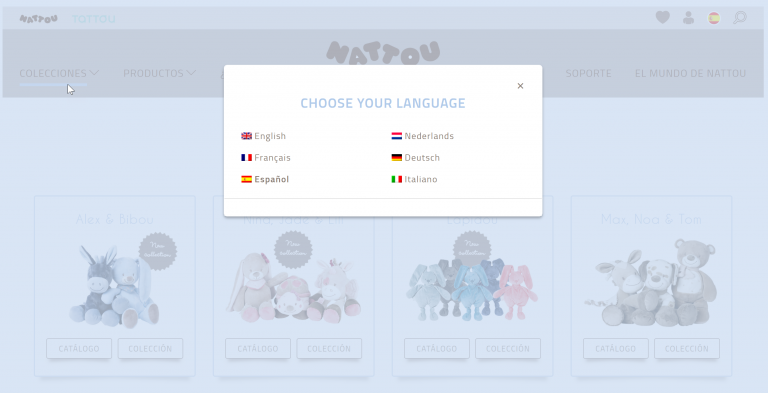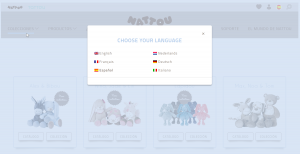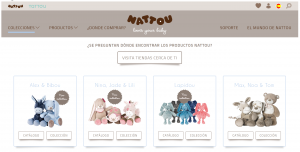 First of all, having a single site makes it far easier to maintain all of your content. Imagine if you need to implement five languages. That is five websites you are having to install and later manage. In addition, while the content will be the same, they are not connected. If someone landed on your English site you cannot automatically link them to the other languages.
Businesses told us being able to sync product data such as pricing, inventory and stock updates with WPML has been a huge time saver. And of course, creating multiple websites is also more expensive – the bottom line is the figure that counts the most in business after all.
Secondly, you can use another plugin, Yoast SEO with WPML to optimize SEO for each of your languages while still enjoying all the advantages of managing just one website. Through this method, you can create different pages for each language within the same website while adding and translating the SEO attributes. Better SEO means better rankings on Google and, ultimately, more customers as you expand your business globally.
Once you have added languages to your website an important question still remains. How do you actually attract customers from that market to it?
3. Identify the best marketing strategy to expand your business
Now that you have created a localized website with the languages you want to expand your business globally, companies told us it is crucial to understand which marketing strategy will be the most effective to gain customers from that market.
The goal might be the same for every business – to drive traffic from key locations to their localized websites – but the approach is likely to be different. For instance, some found concentrating on SEO to be a great marketing technique. The home decoration firm Jilko for example, told us it relies solely on organic search results by targeting long-tail keywords such as "buy [brand name] online" to attract customers. Take a look at our 8 tips to improve your multilingual SEO for further examples of what you can do.
Other companies have benefited from alternative approaches to marketing. Businesses have found success through newsletters or social media to engage with clients while others have solely relied on paid search within their new market. Regardless of the solution you choose, e-commerce websites we spoke to agree it is important to experiment with as many of them as possible before making a decision on the best way to expand your business.
A translated website and a great, localized strategy might not be enough to convert page viewers into paying customers. There are still hurdles to making a sale. Fortunately, there are some simple ways to overcome them.
The importance of multilingual websites in 2018 and beyond
4. Offer multiple currencies for your customers
Giving clients the opportunity to toggle between different currencies will eliminate one reason why customers might be deterred from making a purchase.
Presenting the price in a format customers understand lets them know exactly how much they are paying. Furthermore, it will avoid any unwanted hidden transaction costs appearing on their bank statement.
Customized furniture company, Zespoke, recognized the importance of offering multiple currency support (available with WPML) to avoid shopping cart abandonments. See below how easy it is to switch between currencies on their site: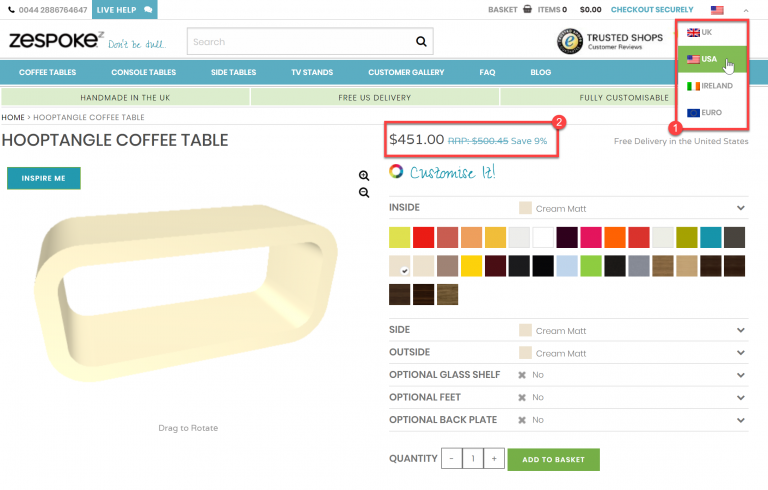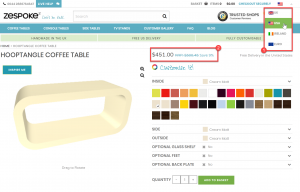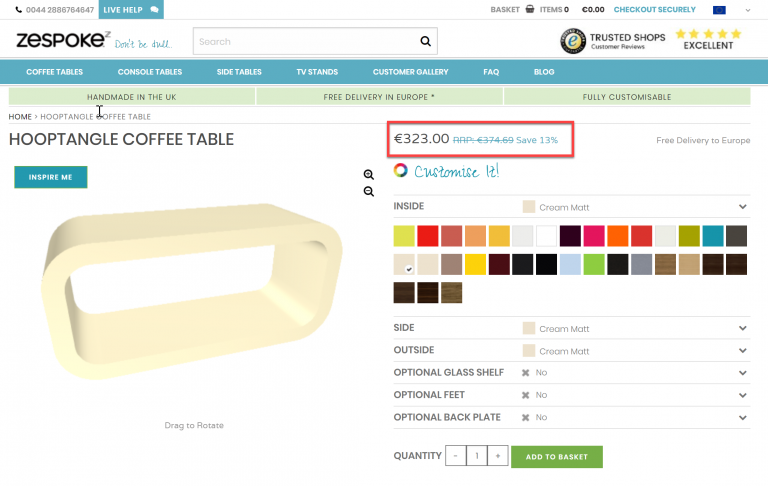 The wrong currency is one reason why customers might choose against buying an item. But it is not the most popular one…
5. Eliminate additional charges such as shipping costs
According to research from MaxTraffic, 58% of customers revealed that high extra costs were the reason for their shopping cart abandonment.
Businesses tell us customers expected no hidden costs – in particular, free shipping. For this reason, many of them have elected to incorporate these charges into the price itself. Therefore, shoppers can see the price displayed on the product page and be completely confident that is the amount that will ultimately leave their bank account.
So, you are ready to expand your business globally and build your multilingual website. Here is what you now need to do…
Find a trusted developer to build or convert your multilingual site. You will need to hire someone with experience of building localized websites.To help you find the right match, we have created WPML Contractors, an online marketplace of developers with a proven track record of building websites with multiple languages using WPML.
Translate your content using a professional service. Human, professional translators will give you the most accurate translations of your website, sales and any other client facing texts. WPML is integrated with the best and most reliable professionals, check out our Translation Services for a complete list.