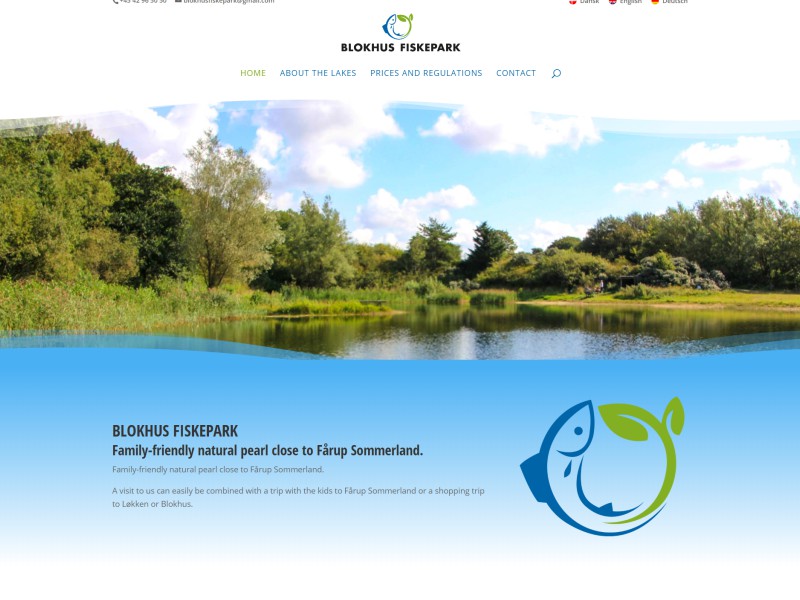 Family-friendly natural pearl close to Fårup Sommerland.
A visit to us can easily be combined with a trip with the kids to Fårup Sommerland or a shopping trip to Løkken or Blokhus.
This Danish trout fishery is a nice destination place for local and foreign fishers. Therefore, a multilingual website is a big plus. Today, it is available in Danish, German and English.
https://blokhus-fiskepark.dk/en/
Report a problem