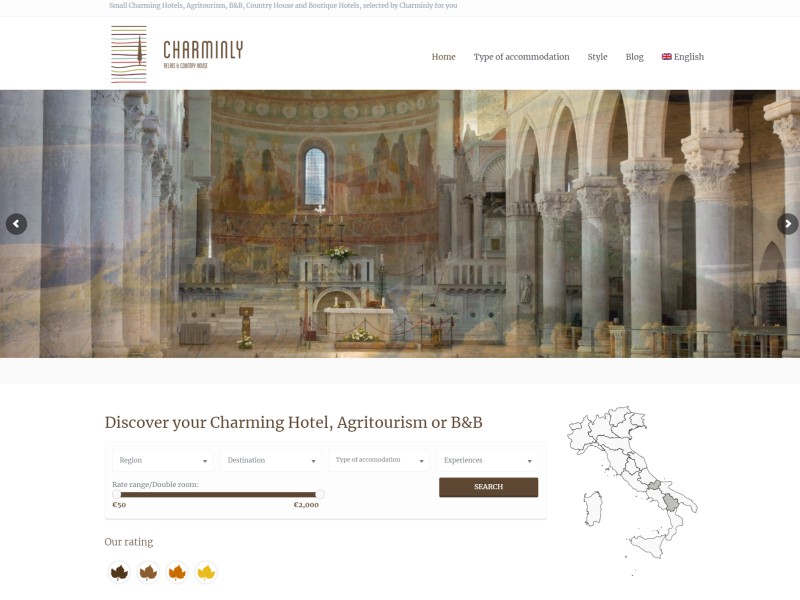 Charminly offers online booking of any type of hotels and accommodations in Italy.
Visitors can filter the search by selecting the preferred region, destination, price range, style, and experiences.
The website is aimed at tourists worldwide, therefore, translating it into the most spoken languages was a must. It is currently available in English, German, Italian, and French.
https://charminly.com
Report a problem