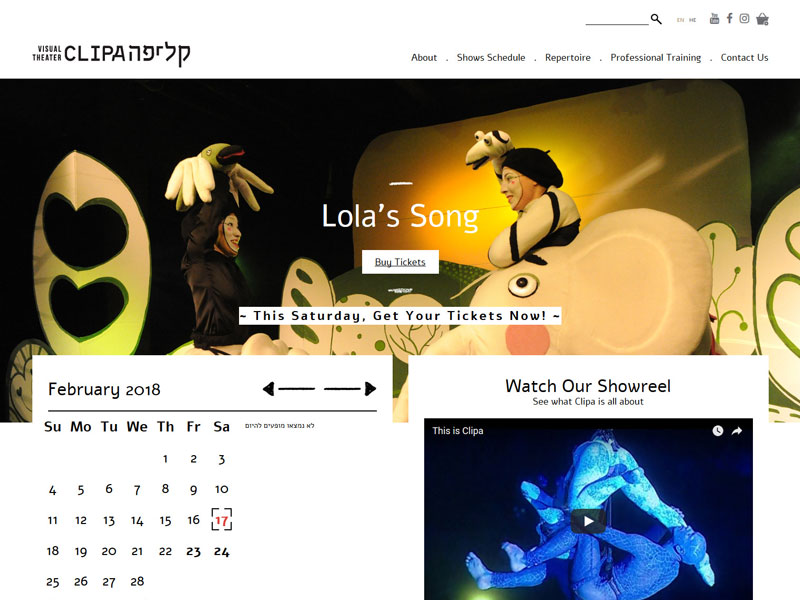 Clipa Theater was founded in 1995 by actor and musician Dmitry Tyulpanov (Russia, 1966-2015), and dancer, director and choreographer Idit Herman (Israel, 1971).
The two performers created a unique performative language, combining theater, dance, design and music: a brilliant duet resulting in a Total Theater; characterized by having complete control over all aspects of a show: movement, use of space, set design, costumes, sound, lighting and direction – all of which are fundamental artistic tools of expression, combined with the performing artist's abilities.
The theater is located in Tel Aviv, one of the Israeli touristic centers. Therefore, a multilingual website in Hebrew and English is a huge benefit.
http://www.clipa.co.il/en/
Report a problem