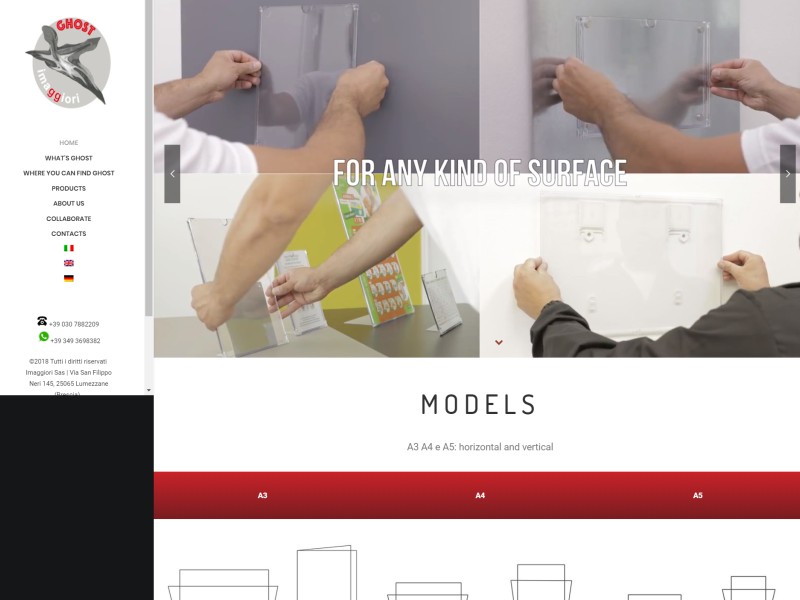 Imaggiori Sas is a company founded in 2000 specializing in the field of visual communication, offering Display System made of high-resistance polycarbonate.
A young and dynamic company that provides high quality standards, timely deliveries, a great value for money and 100% made in Italy.
Collaborating with business partners made it necessary to turn the website multilingual. It is now available in Italian, English, German to overcome the language barriers.
https://www.imaggiori.it/?lang=en
Report a problem