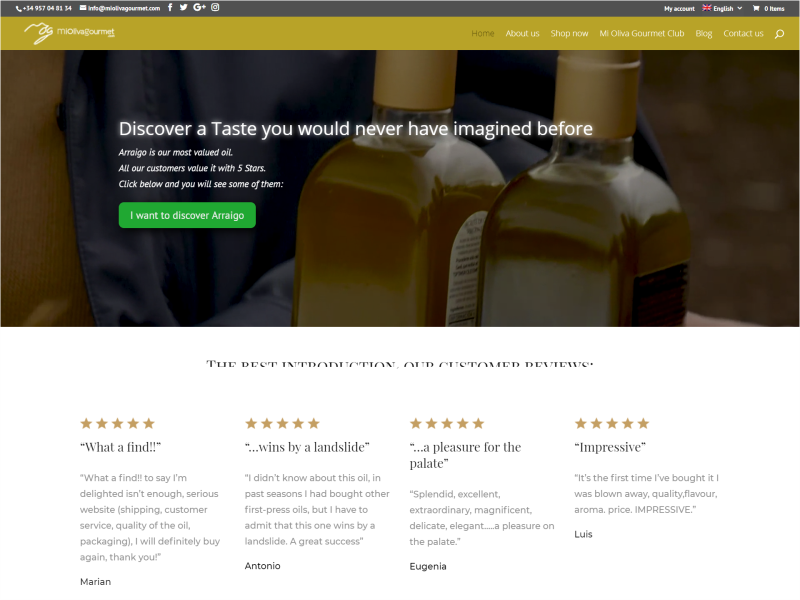 Mi Oliva Gourmet is an eCommerce. They sell Extra Virgin Olive Oil.
We have translated their Site into English, French and Dutch. This has let them grow their business in the UK, France and Holland.
We actually maintain their site, as, any content created in Spanish is translated into these languages in a few days.
https://miolivagourmet.com/?lang=en
Report a problem