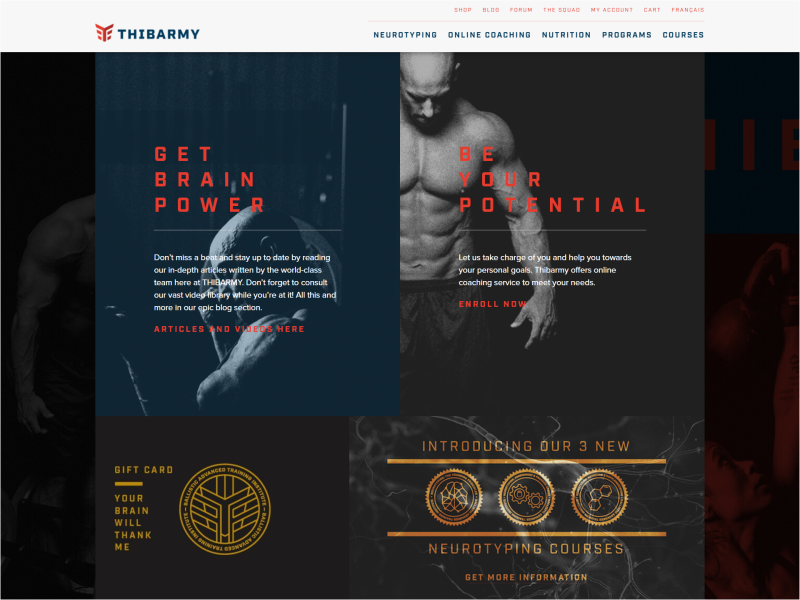 An idea grew big! Thibarmy wanted to have an online store to offer training programs while informing the community on the subject of fitness. Their service offering has now become much broader:
An online shop: to sell books and other articles related to getting fit.
Online training programs bien plus que de simples programmes! Each program comes with a training guide and videos that explain how to put the proposed plan into place for better results!
Targetting a bilingual audience the store is available in English as well as French.
https://thibarmy.com/
Report a problem