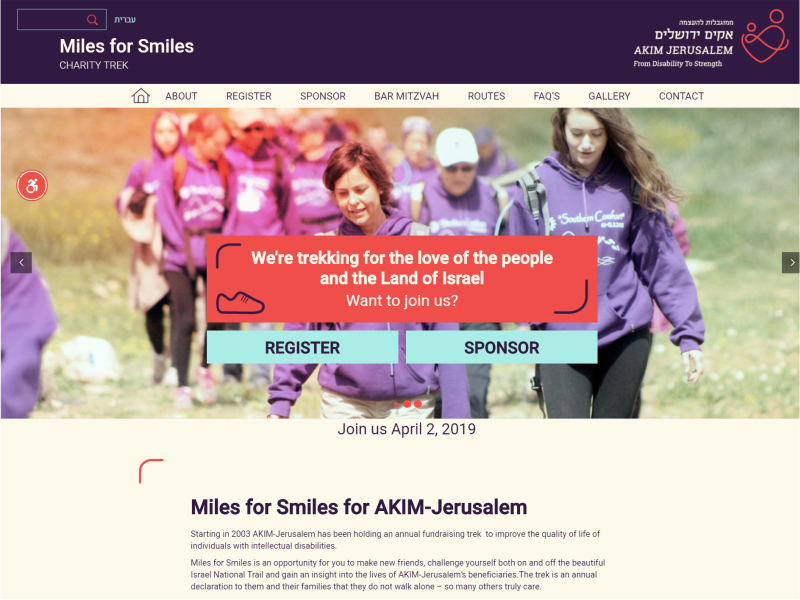 The site was created for donors from all over the world! Donors, contribute to AKIM Jerusalem, which helps and supports people with disabilities. The site creates sponsor pages in which donors can submit their donations in the name of the sponsor. The donations eventually go to AKIM On the site, you can also register for the annual trek that the association holds to raise funds. The organization receives donations from all over the world, therefore the most important part of the site is its multilingual abilities, thanks to which donors from all over the world can contribute and take part in this important work.
https://trek-he.akim-jerusalem.org.il/?lang=en
How to build a multilingual membership website with WPML and Toolset
To build a multilingual membership site like this one with Toolset you will need to:
You can find more information in our guide to creating multilingual memberships sites using Toolset and WPML.
To translate your membership website with WPML you will need to
If you are assigning translations you will want to follow the steps above but you will need to send content for translation.
Report a problem