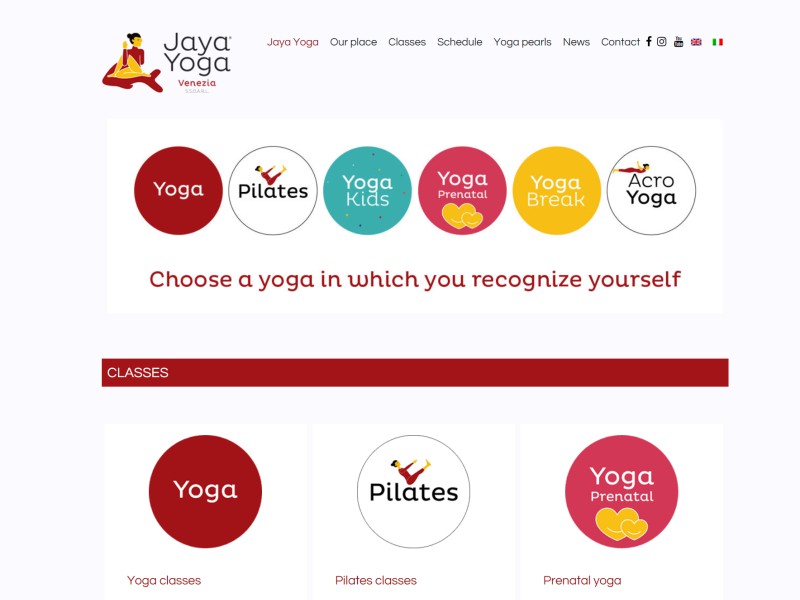 The Yoga School of Davide Majer is now a reference point for all people who practice the yoga discipline in Venice.
We manage the social and video production Yoga Pearls in which David gives small tips to improve everyday life through simple exercises, and demonstrates how yoga can be a discipline within everyone's reach.
The website can be accessed worldwide as it has two languages available: English and Italian.
https://www.veneziayoga.com/en/
Report a problem