We are very happy to release a beta version (and pretty stable) for WooCommerce Multilingual 3.2. This version extends the multi-currency functionality, includes compatibility with upcoming WooCommerce 2.1 and improves stability and performance.
Compatibility with upcoming WooCommerce 2.1
WooCommerce 2.1 is just around the corner now. It's a big improvement, with new admin features and big internal changes.
We warmly recommend that you test WooCommerce 2.1 and this beta of WooCommerce Multilingual only on local development sites. We are already using them for our development, but not yet on production sites.
Different prices for different currencies
Want to specify prices for products per currency? This version adds GUI that lets you enter different prices per product for different currencies. You can do this for simple products, as well as variable products.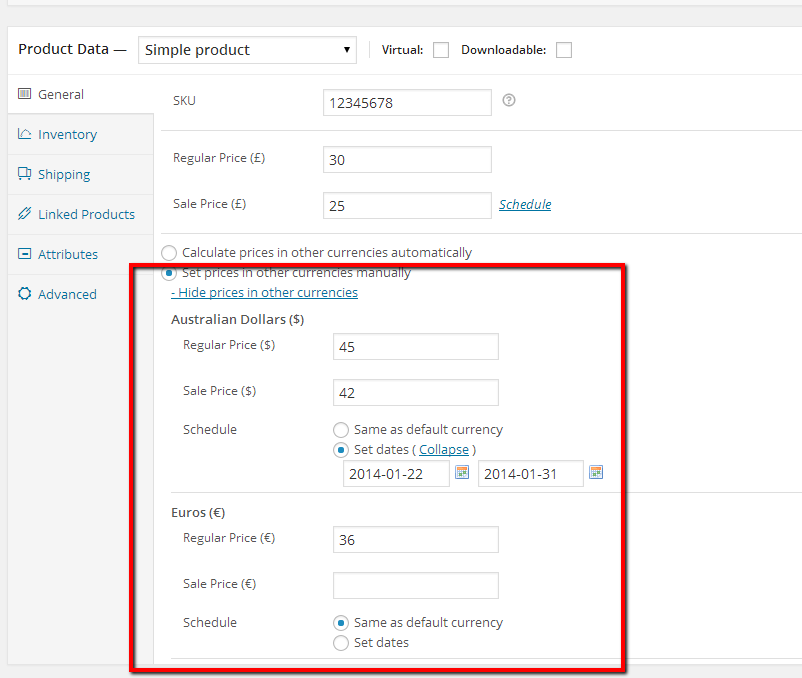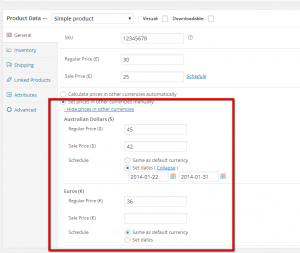 The option to limit currencies per languages
Now you can limit which currencies are available for different languages. If you have a site in English, French and Japanese, you can limit the Japanese version to display only Yens (or any combination you need). You can control different pricing per currency and additionally limit the currencies per language.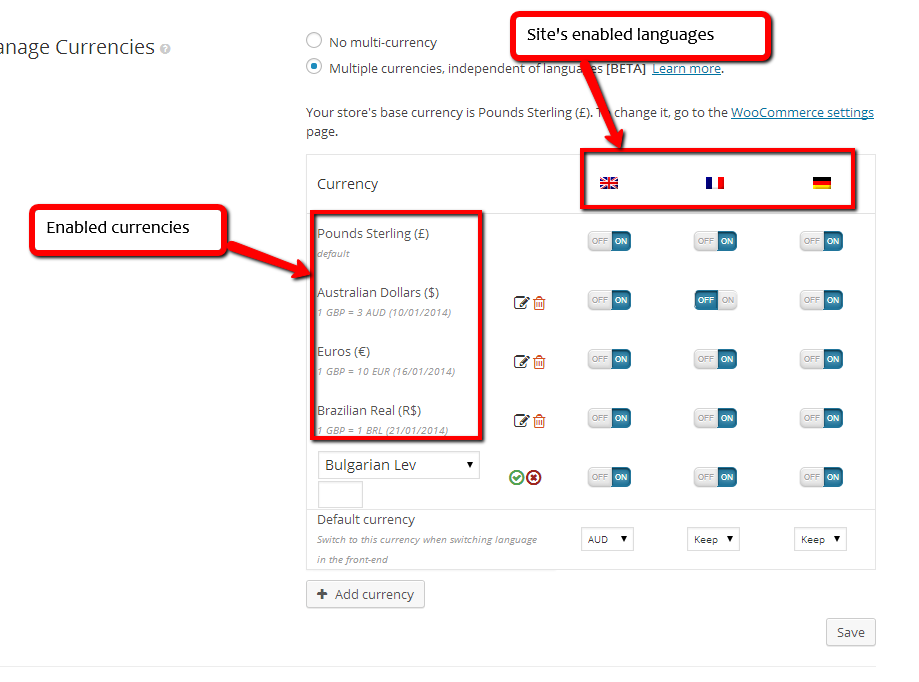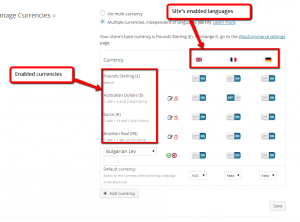 Translation for the attribute base (products permalinks)
If you want to have products in different base URLs, you can have it now. The products base URL appears as 'Url attribute slug' in context 'URL attribute slugs'. Go to the String Translation screen, translate it and you have different base URLs for products in different languages.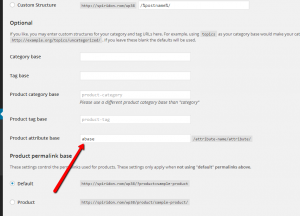 Bugs fixed in WooCommerce Multilingual 3.2
We're very happy to see the number of bugs going down and number of new features going up. Anyway, some bugs slipped in the previous version and they're fixed now:
Emails not sent in the correct language when uses bulk action on orders list page
Order notes email in wrong language in certain circumstances
Shipping method names are being registered in the wrong language
WooCommerce Multilingual menu doesn't display for translators
Using 'category' for products cat slug conflicts with posts 'category'
Paypal rejects payements with decimals on certain currencies
Download and experiment
This beta is only available from your WPML.org account. Login, go to the Downloads page and scroll to the bottom. You'll see WooCommerce Multilingual 3.2 Beta. Download, install and have fun!
Questions? Suggestions? Ideas? Leave your comments and I'll get back to you!