Today we are happy to announce and present SDL Language Cloud Connector, the recent integration between WPML and SDL, a leading translation service.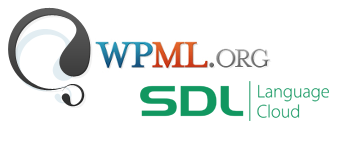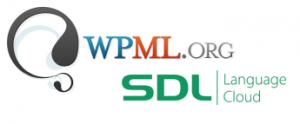 As a leader in professional translation and language technology for over 20 years, and with over 15,000 in-territory translators, SDL understands and deals with all translation needs, however local they may be. SDL translators don't just speak a language, they live it. Delivering right-first-time translations without the usual complications, delays and costs.
SDL Language Cloud specialises in human and machine translation solutions to help small to medium sized businesses go global, while optimising a return on their translation budget.
With SDL Language Cloud Connector you will be able to:
Deliver quicker: Its simple but powerful platform is proven to cut the time to market for translated content.

Save money: Its smart Translation Memory means you'll never pay to translate the same phrase twice as you build your translation memory and control terminology.

Improve quality and consistency: Its expert ISO certified translation service is delivered through a robust and secure cloud platform.

Gain control: Use your SDL interface to track project progress, manage spend and identify saving.
With 82% of consumers more likely to buy if promotional material is in their own language, it's important to choose a name you can trust to help you deliver your translation projects.
If you are already using WPML and interested in translating with SDL Language Cloud Connector, follow the instructions for translating WordPress sites with SDL Language Cloud Connector. On the other hand, if you're new to WPML, feel free to get the Multilingual CMS package and get started.