The Muffin Builder is a drag-and-drop page builder that comes bundled with Betheme. It offers a ton of design elements which facilitates the process of building your website pages. Additionally, the Muffin builder allows you to fully customize your page layout. This means that you can divide the page into any number of sections you want, set the design element width inside the section, set the background color of the section, etc.
Betheme is already compatible with WPML. Yet, pages built with Betheme's Muffin Builder were translatable using manual translation only, which required duplicating the page to the secondary language(s) then manually translating the page content. Now, you can translate Muffin Builder pages using WPML's Advanced Translation Editor which makes the translation workflow much easier.
It is worth mentioning that Muffin Builder pages are also translatable using the classic translation editor.
Translating Muffin Builder Pages
Translating pages built using the Muffin Builder is similar to translating pages using the default WordPress editor. Simply, click the plus icon in the language box to translate the page into the desired language.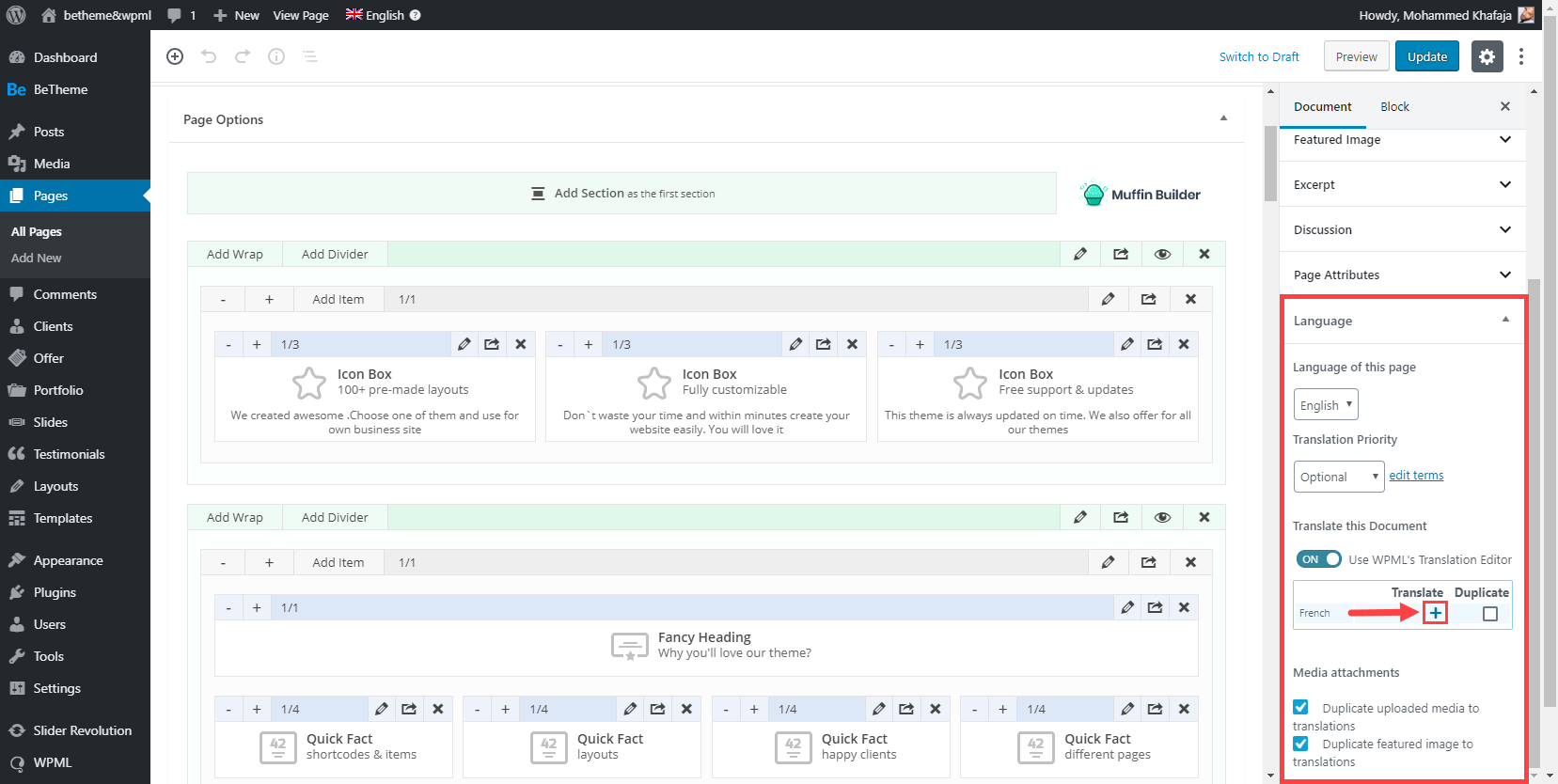 On the translation editor page, add the translated content, save the translation, and publish the page. This is how the translated page looks on the front-end: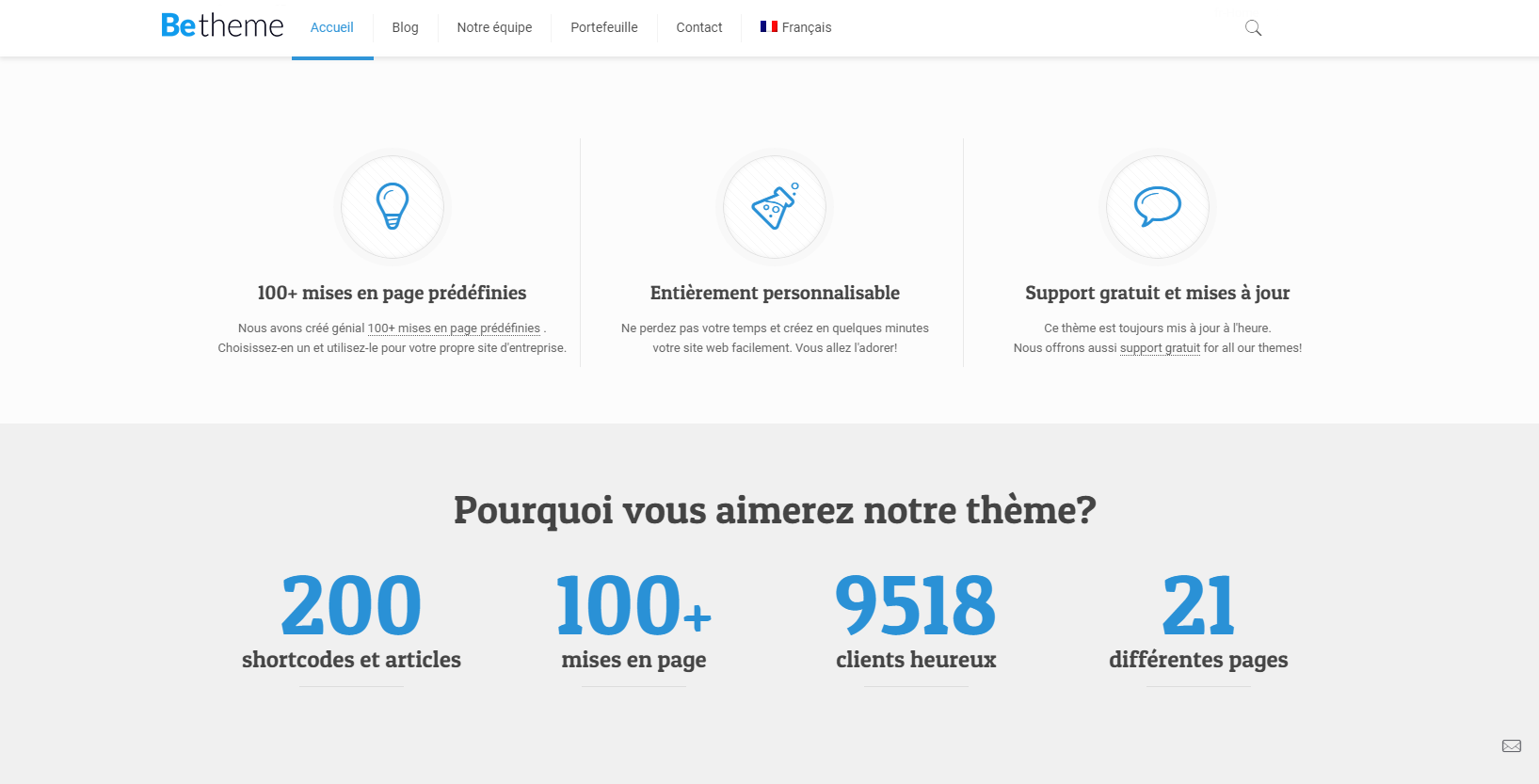 Check out our detailed guide for building multilingual websites using Betheme and WPML.
Need help building your multilingual website?
Need any help with your Betheme multilingual website? Check the list of official WPML contractors who specialize in building and maintaining sites built using Betheme.
Feedback
Using Betheme's Muffin Builder and WPML to build multilingual websites? Share your experience with us in the comments.