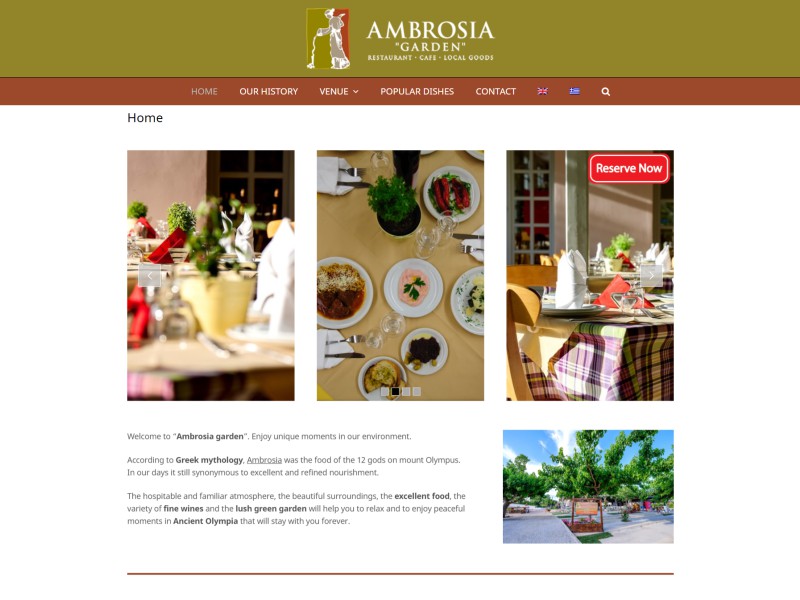 According to Greek mythology, Ambrosia was the food of the 12 gods on mount Olympus.
In our days it still synonymous to excellent and refined nourishment.
The hospitable and familiar atmosphere, the beautiful surroundings, the excellent food, the variety of fine wines and the lush green garden will help you to relax and to enjoy peaceful moments in Ancient Olympia that will stay with you forever.
To serve the multilingual clientele, they needed a multilingual website in Greek and English languages, the two most commonly spoken languages.
Http://www.ambrosiagarden.gr
Report a problem