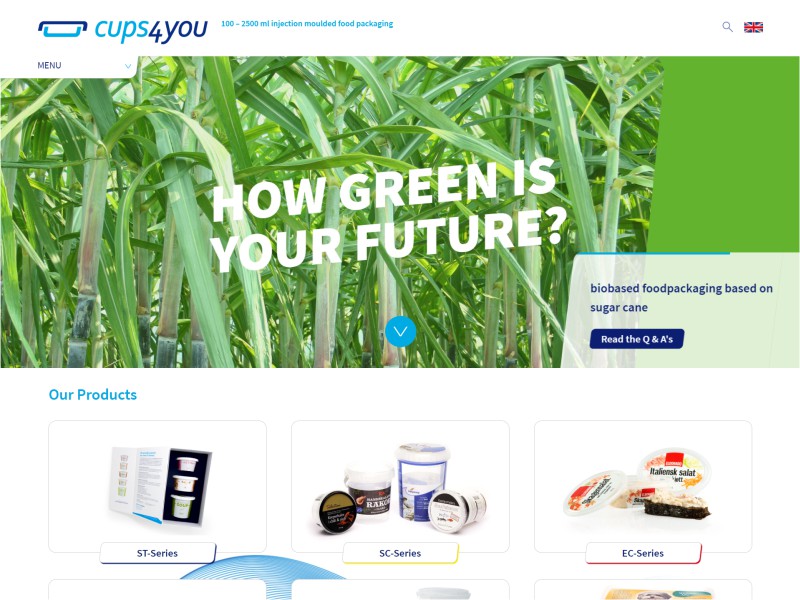 Cups4you develops, produces and sells packaging in sizes ranging from 100ml to 2500ml for the food industry.
They strive to ensure that their packaging creates added value for their customers.
They operate mainly in Europe, having multiple international offices. Having the site translated into 10 languages makes it easier for the customers to find what they need.
https://www.cups4you.com/en/
Report a problem