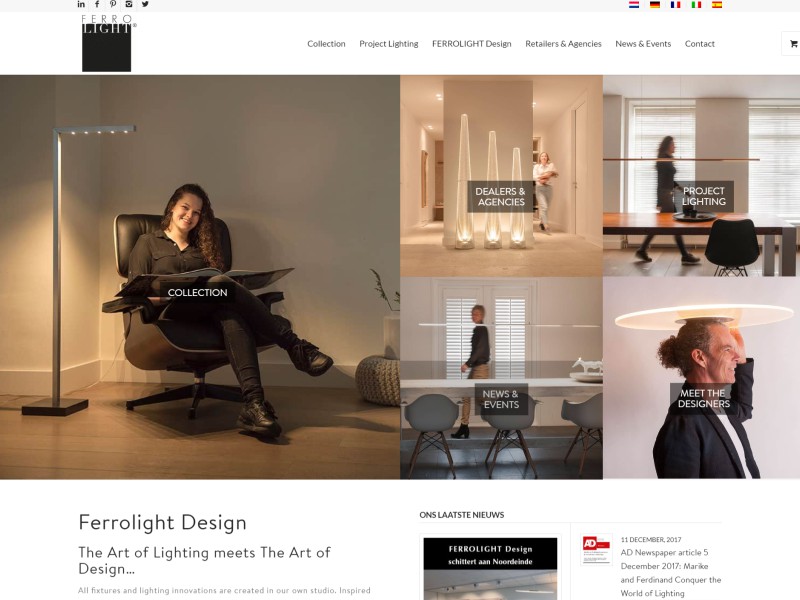 International Webshop for a lighting designer for high-end customers.
All fixtures and lighting innovations are created in our own studio. Inspired from the source, we develop our designs by using light that shares the same natural warmth as sunlight. From here we create a fixture as minimalist as possible. Beautiful, warm and dimmable light encased in quality design.
With a worldwide clientele, the site is translated into the most spoken languages, such as English, French, Dutch, Italian and Spanish. 
https://ferrolightdesign.com/en/
Report a problem