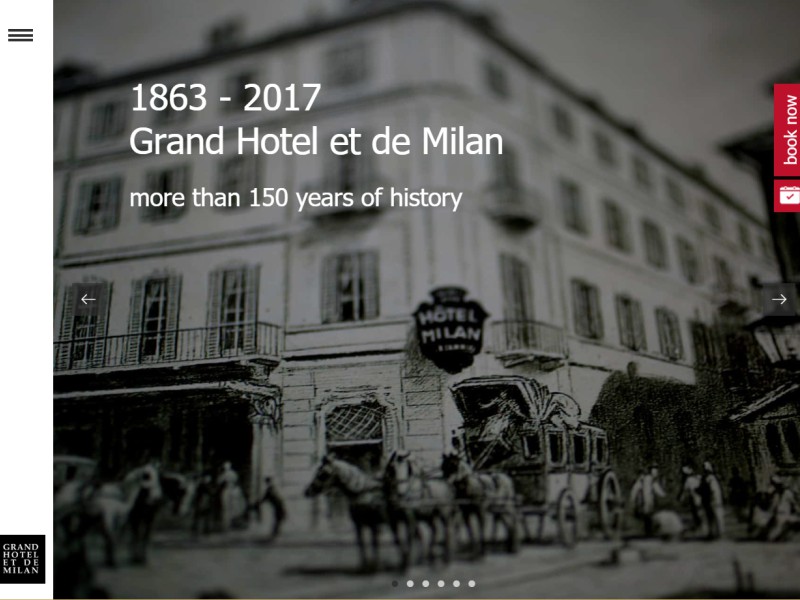 Grand Hotel et de Milan since 1863 - a Leading Hotel of the World.
More than a century of heritage, the Milanese history seen through the eyes of the most prestigious guests of its finest Hotel.
The Hotel has always listed names of national and international renowned amongst its guests. The most illustrious of these was the Maestro Giuseppe Verdi, who stayed here from 1872, alternating his business life in the city with the relaxing environment of his country home in Sant'Agata. In those years, Verdi spent a long time working on "Othello" and then "Falstaff".
Visitors from all around the world come to the hotel regularly, and creating a multilingual website in Italian, English, German, French, Spanish, Portuguese, Russian, Arabic, Japanese and Chinese helped them gain a foothold in the international arena.
https://www.grandhoteletdemilan.it/en
Report a problem