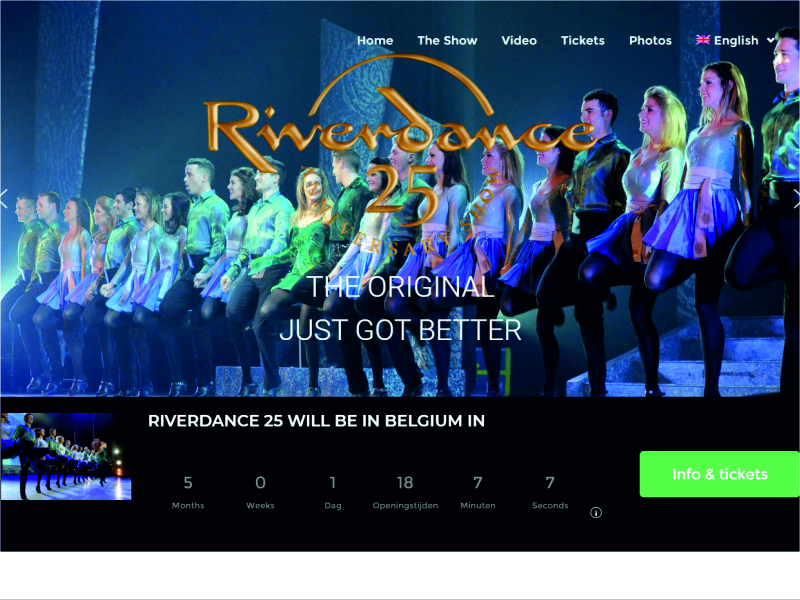 The iconic Irish dance show celebrates 25th years of success with a completely redesigned production.
A powerful and stirring reinvention of this beloved favourite celebrated the world over for its Grammy award-winning score and the thrilling energy and passion of its Irish and international dance.
With an international audience in mind, it has been built in several languages with WPML.
http://riverdance.be/en/
Report a problem