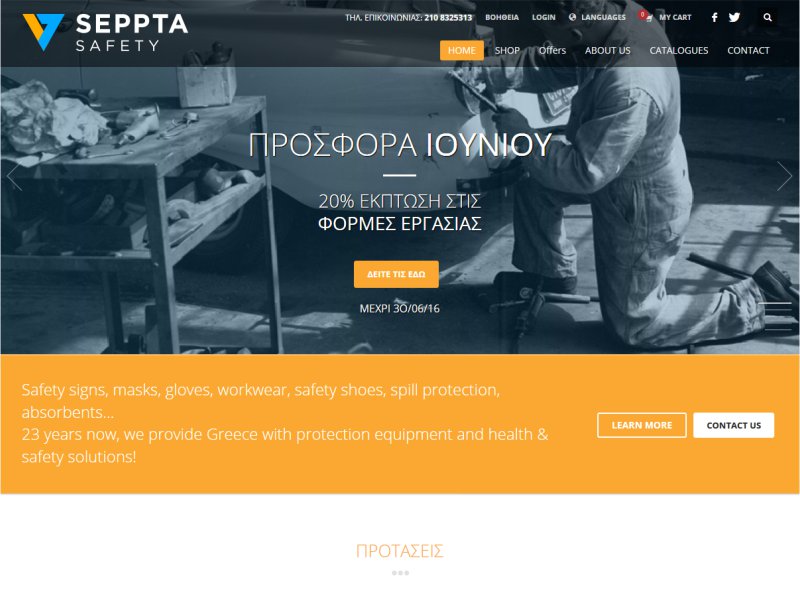 SEPPTA SAFETY SA is a private commercial company, established in 1993 and is based in Athens, Greece. The variety of products and business partners in Greece and abroad, allowed the company to equip industrial plants, to support major developments and to protect the professional, the individual and the environment from accidents at work. This would not be possible without the multilingual website.
Modern design
Crafted with care and designed with specific directives, after an extensive study of competitors in the industry. We believed that SEPPTA could make the difference among competitors and this would come through a wonderful web design, full of large capacities that are missing from others, so we went ahead and implemented it.
Friendly experience
Clean design and information emphasis, were our two main objectives for the development of this brand new e-shop. Corporate identity's color was a big pro and it worked positively by empowering the whole project with a fancy appearance.
Advanced ecommerce store
Infinite possibilities and easy management. We based the new web store on WordPress CMS & WooCommerce platform in order to provide extensionality and great features like statistics, variations of products, dynamic pricing and more.
https://sepptasafety.gr
Report a problem