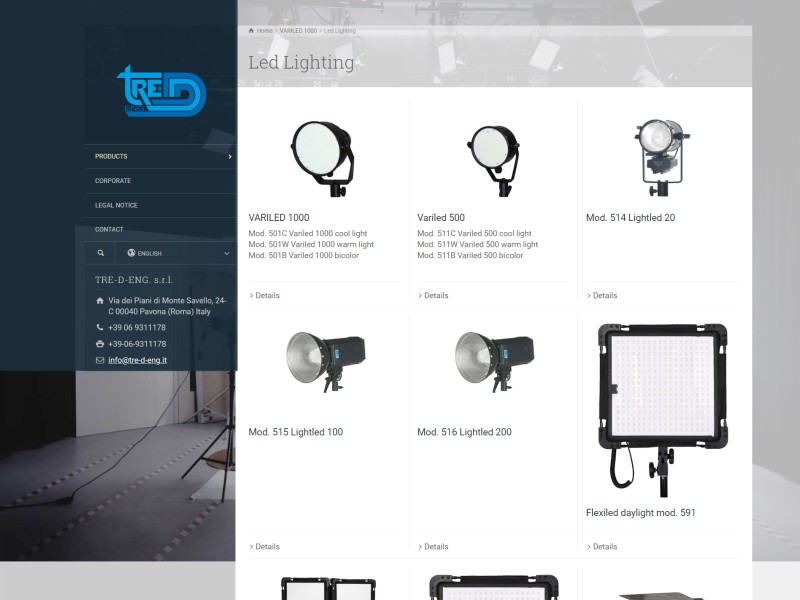 TRE-D Eng. was founded in 1985 by Romano Di Pillo, known worldwide in both the professional tv-movie and photographic industries.
The day to day business is jointly managed by his two sons. Marco Di Pillo is responsible for administration while Gianluca Di Pillo is responsible for all corporate commercial and marketing activities.
Located in Pavona (Rome), Italy, an industrial area, the company owned facility and factory (3.500 sqm) employs highly qualified professional staff and technicians with over 30 years of experience in their respective fields.
The website developed for Tre D Eng Srl is available in English and Italian to communicate to international clients in their language seamlessly.
http://tre-d-eng.it/en/
Report a problem