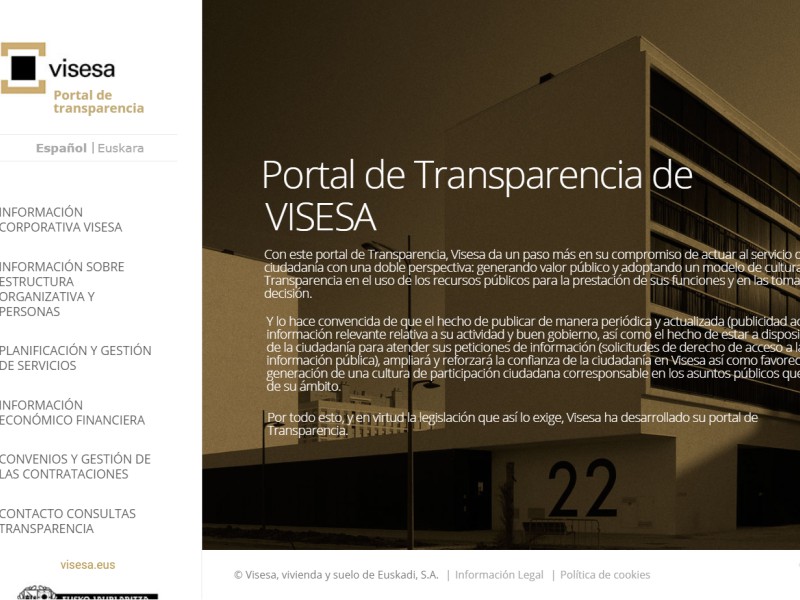 VISESA is a Public Society attached to the Department of Environment, Territorial Planning and Housing, whose main objective is to promote quality protected housing in the Autonomous Community. Created in 1990, VISESA began to be operational in 1992. Since then, it has completed 12,358 homes with another 4,229 under construction and design, which is the first home developer in Euskadi.
With a capital close to 37 million euros subscribed by the Basque Government, Kutxabank And Caja Laboral-euskadiko Kutxa, Visesa presents a healthy balance sheet that allows it to act as a tractor element of the official housing policy, self-financing and, as a result, without assuming a financial burden for the Basque Government. T
The website is available in English and Basque to communicate to the multi-language community seemlessly.
http://gardena.visesa.eus/
Report a problem