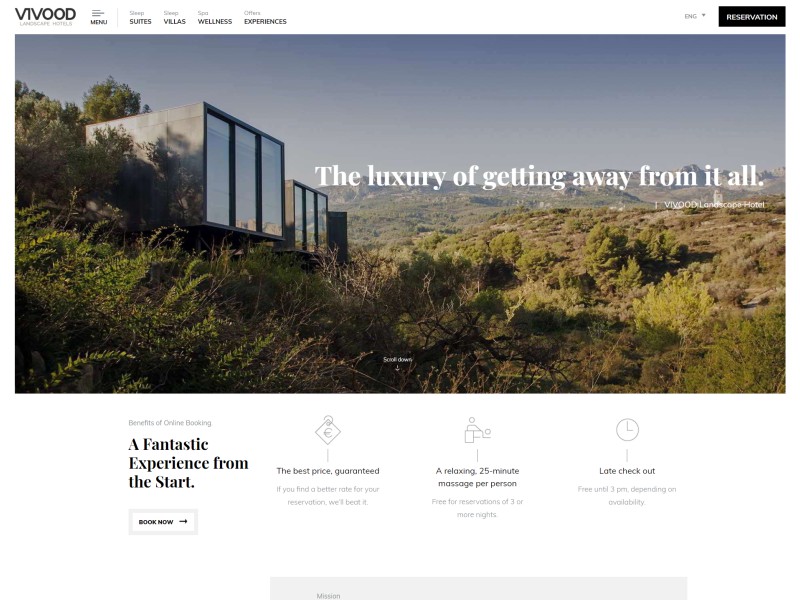 Much more than just a hotel. Disconnect from your everyday stress and routine, and reconnect with nature and yourself. An adults-only space where you can revive the senses and focus on your wellbeing.
Luxury rooms where you can unwind.
Sleep in the middle of nature with all the amenities of a luxury hotel. The suites and villas have been designed so that you can look out over the landscape and watch the sunrise and sunset, while also gazing out at all of the stars in the sky.
Visitors from all around the world come to the hotel regularly, and adding English to the Spanish website was crucial for its success.
https://www.vivood.com/en/
Report a problem