Gestaltet von AIT Themes — besuchen Sie Aspiration
The Theme Aspiration wurde vor mehr als 5 Monaten getestet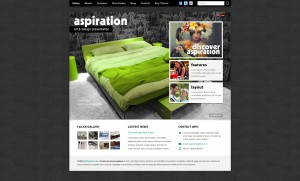 Aspiration is a 6-different page variants allow theme to be used for corporate websites, blog, portfolio, product presentation, services – any website where you would like to create presentation of your products or services. Theme is SEO and multilingual ready.
Precise and user friendly admin panel allows you to do a lot of customizations without knowing any HTML or CSS. Colors, images, fonts, widgets, sliders, portfolios, galleries,… everything can be customized and configured via admin panel.
Getestet vom WPML-Team. Vom Autor wurden keine Änderungen gemeldet, die sich auf die Kompatibilität auswirken., Kompatibel mit WPML

Theme's Category:
Mehrzweck
Version 1.25 Zuletzt getestet am: 27/03/17
Themes designed by AIT Themes
Tour Operator eignet sich für Reiseagenturen, Hotelanlagen, Gästehäuser, Frühstückspensionen, Campingplätze oder andere Unternehmen, die einfache Reservierungen benötigen.

Das WordPress-Theme Doctor wurde speziell für medizinische Websites aller Art gestaltet, für Ärzte, Zahnärzte, Hausärzte oder auch Krankenhäuser.

Das WordPress-Theme Lawyer ist ein spezialisiertes Theme für Juristen, Staatsanwälte und Rechtsanwälte.