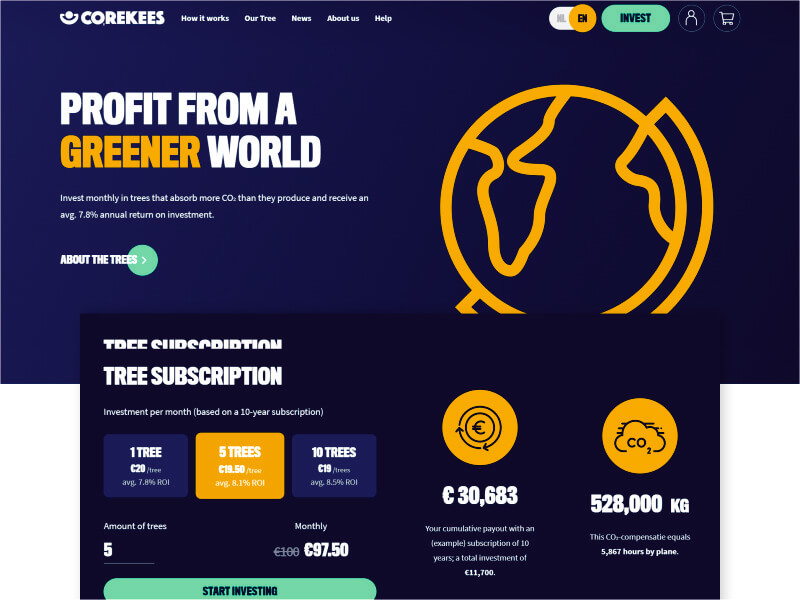 PROFIT FROM A GREENER WORLD
Investing in a green planet and making a healthy profit should be accessible for anyone. Invest monthly in trees that absorb more CO₂ than they produce and receive an annual return on investment.
Corekees is making it possible by planting trees in regions where there aren't enough anymore. Trees that capture a lot of CO₂ and even better, trees that make money. Through the platform it's very easy to invest in these trees. Save for trees for yourself, your family or your business. Save trees to become climate neutral or to make a healthy profit. Save for one tree a month or for a whole lot. Because every tree we plant contributes to a greener world.
The website is aimed at local and international investors being presented in English and Netherlands.
https://corekees.com/en/
Report a problem