Automatic translation is a feature of the
Advanced Translation Editor
that allows you to translate pages, posts, and strings instantly with just the click of a button. This is especially useful for:
Product descriptions and categories in e-commerce sites
Listings in directory sites
Events
Any site that displays a lot of short texts
It even works as a quick first translation draft, which means you'll only need to make small edits instead of translating everything from scratch. Plus, you get the benefit of Advanced Translation Editor's translation memory, which remembers and automatically completes any text you have previously translated.
Best of all, you get to start each month with 2000 free credits, and you'll only pay for what you actually use above that.
How to use automatic translation
To start using automatic translation, go to WPML → Translation Management, and click the Translation Tools tab. On this page, you can sign up for free.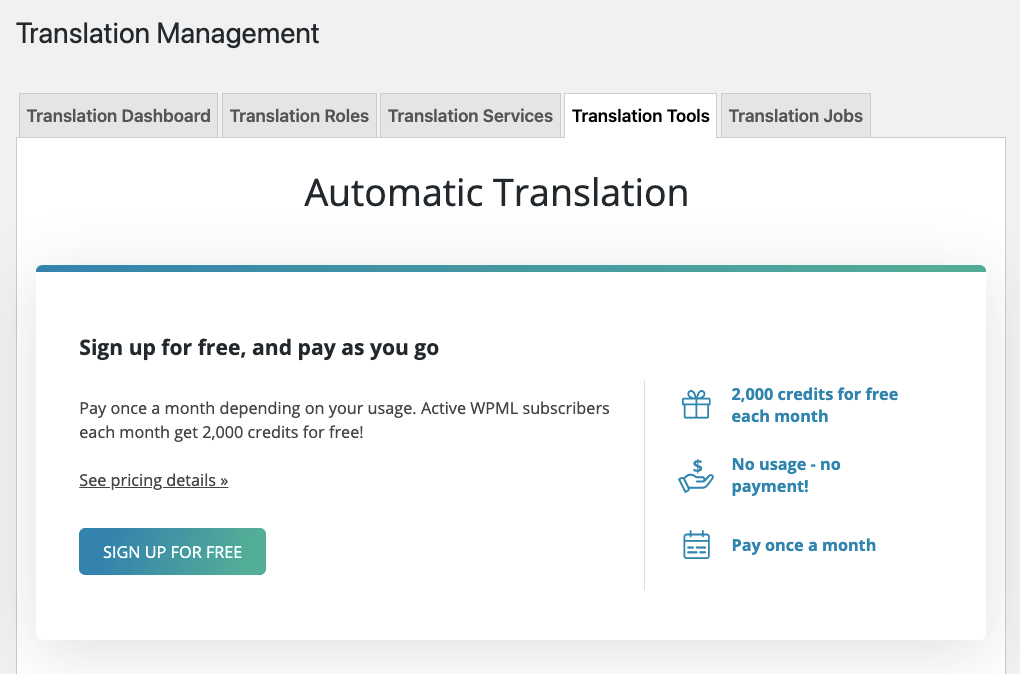 Once you have an account, you'll see your 2000 credits at the top of the page, available for you to use.
When you open a translation job in the Advanced Translation Editor, simply click the blue Translate Automatically button at the top of the page. This will instantly fill in the translations for the page, post, or string you are translating.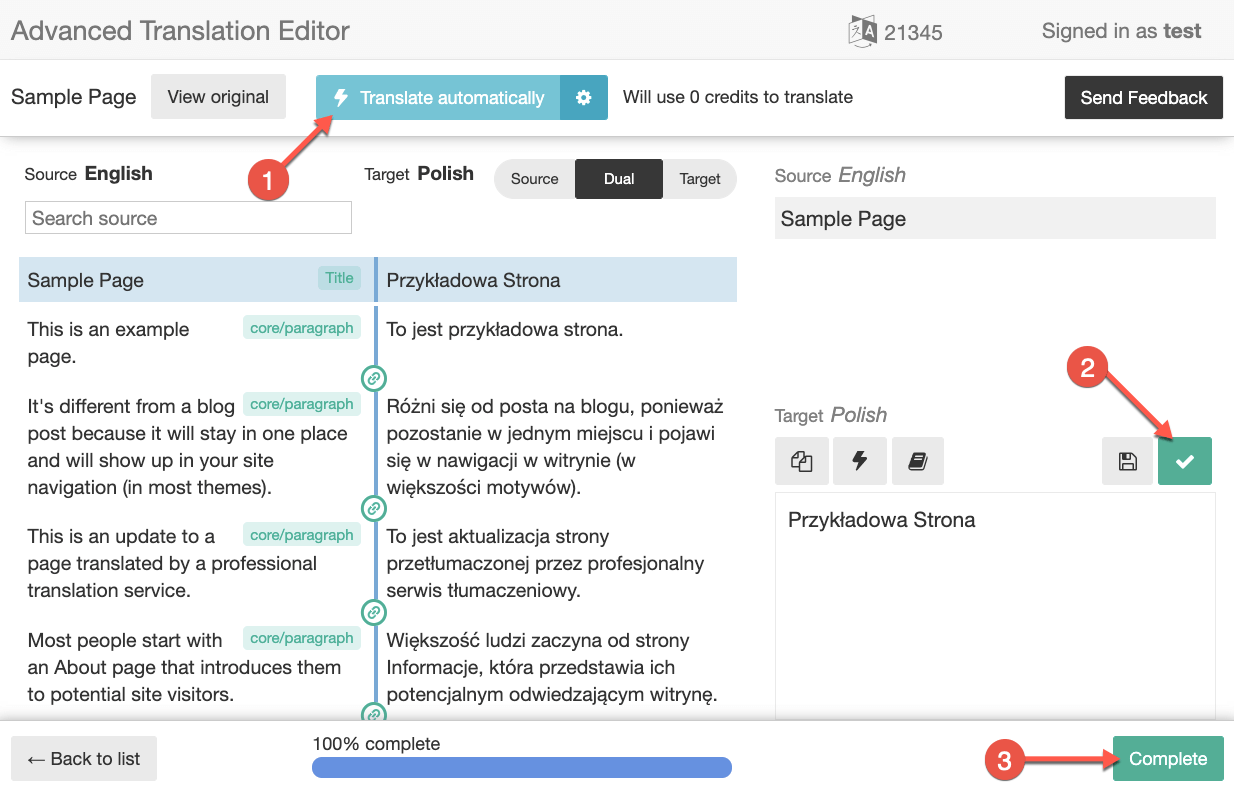 Check and accept each translation by clicking the green check button. When you're done, click Finish.
You can also automatically translate multiple jobs at once to save you even more time.