It is not possible to display some translated menu items and some untranslated items using the Translatable – use translation if available or fallback to default language setting. If you choose to use this setting, we recommend not translating your menus until you have translations prepared for all menu items.
WPML allows you to set post types to display translated posts or fall back to the default language if translations are unavailable. This setting functions a bit differently when it comes to translating your website's menu.
Here's how menu translation works when using this translation setting:
If you translate a menu only the translated menu items will be displayed. If none of the menu items have been translated, the menu will appear as if there are no menu items.
If you don't translate a menu all menu items will be displayed in the default language, including any menu items that have translations.
For example, let's say you have an English website with several menu items, and only the About page has a French translation. When it comes to translating the menu, you have the following options:
Don't translate the menu into French. All menu items will be displayed in English, including the About page.


Translate the menu into French. Only the About page with the French translation will be displayed.


If you would like all of your menu items to display, we recommend that you don't create a translation of your menu until you first create translations for all of the pages or posts included in your menu.
If you already translated your menu, you can delete the translations by going to Appearance → Menus. Choose the language of the menu you want to delete and click Delete menu.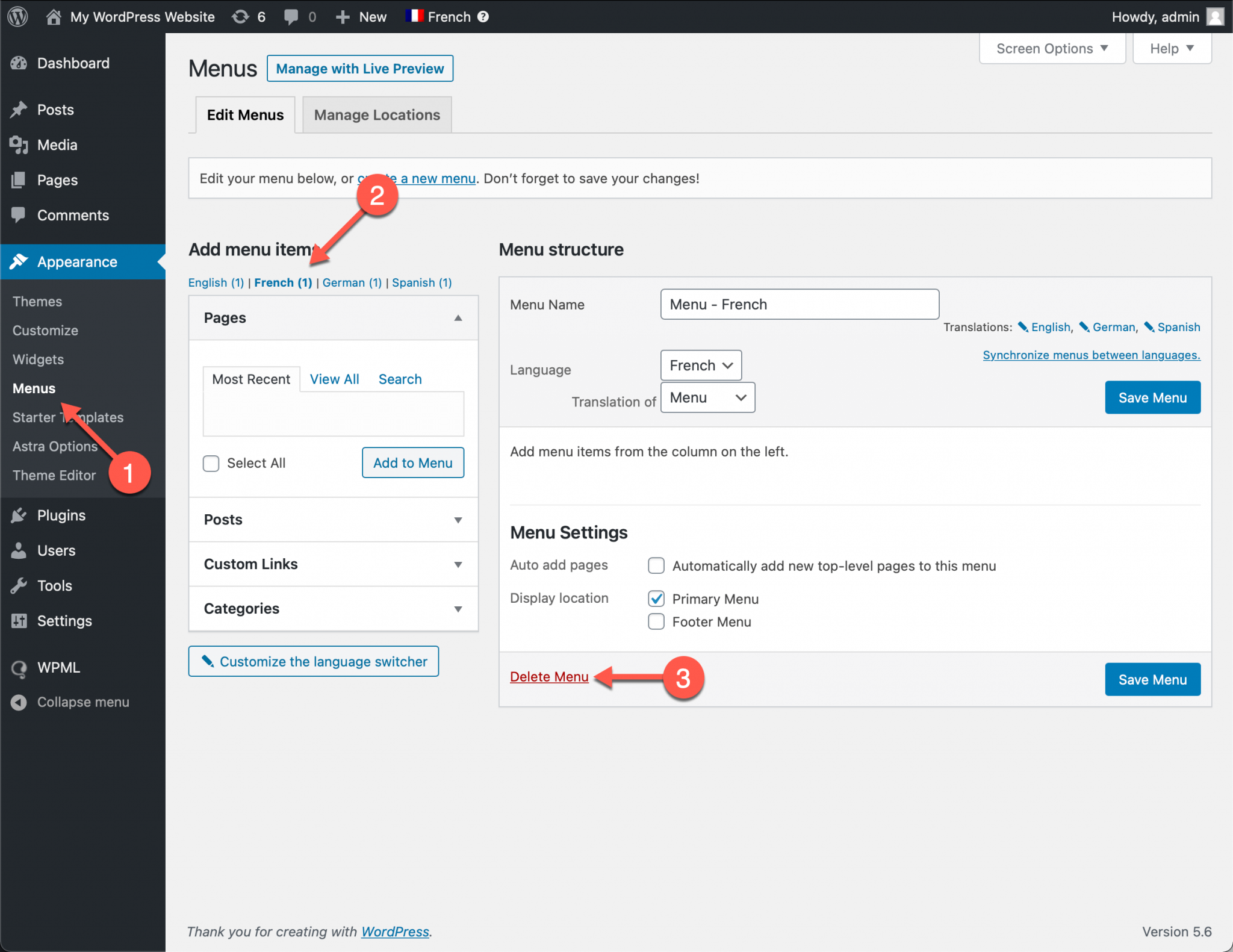 Once all of the posts or pages in your menu have been translated, you can then translate your menu as normal to display all menu items in your secondary language.