Sensei's integration with WPML allows you to build fully multilingual educational websites.
Please note that we are re-testing the compatibility of this plugin as many issues have been found. We will work on resolving these issues as soon as possible.
Sensei is a learning management system plugin that allows you to build educational websites. You can create courses that have different lessons. Additionally, each lesson can be associated with quizzes to measure the learners understanding. Thanks to WPML, you can make all of this content multilingual.
Required plugins and configuration
You need the following WPML components:
WPML Multilingual CMS (4.0.7 or above)
WPML String Translation (2.8.7 or above)
WPML Translation Management (2.6.7 or above)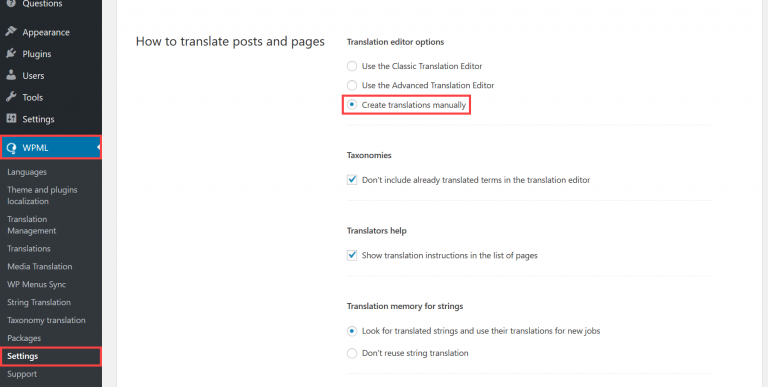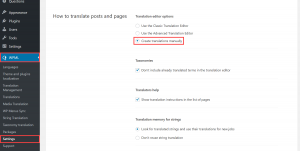 You first need to activate the manual translation mode. Go to the WPML -> Settings page, scroll to the How to translate posts and pages section and select the Create translations manually option.
How to translate
The translation process consists of two main parts:
Duplicating Sensei elements (courses, lessons, questions, etc) to other languages.
Manually translating the content of the Sensei elements.
Watch the following video to see how to translate a site using the Sensei plugin and WPML.
Getting help from our support team
We have supporters in our forum who are ready six days a week to help you. They are trained to use WPML with the Sensei plugin.
If you are working with a developer for your site, please use our Translation support forum to get help with translating your site's content.
If you are setting up the site and WPML yourself, please use our Technical support forum.