Custom Post Type UI allows you to add custom post types and taxonomies to your WordPress website. Follow this guide to learn how to translate these custom posts and taxonomy terms using WPML.
On This Page:
Getting Started
Start by installing and activating the following plugins:
If you're new to WPML, check out our Getting Started Guide. It quickly walks you through different translation options you can use.
Translating Custom Post Types
Custom Post Type UI is compatible with WPML's Translate Everything Automatically mode, which translates your site's content as you add or edit it.
You can also translate your content using the Translate What You Choose mode. When this option is enabled, you can decide which content to translate as well as who will translate it.
Before you can translate your custom post types, you will need to set them as Translatable. To do this, go to WPML → Settings and scroll down to Post Types Translation.
If you are using the Translate Everything Automatically mode, select Translatable – only show translated items. Then, switch the Translate Automatically toggle to Yes.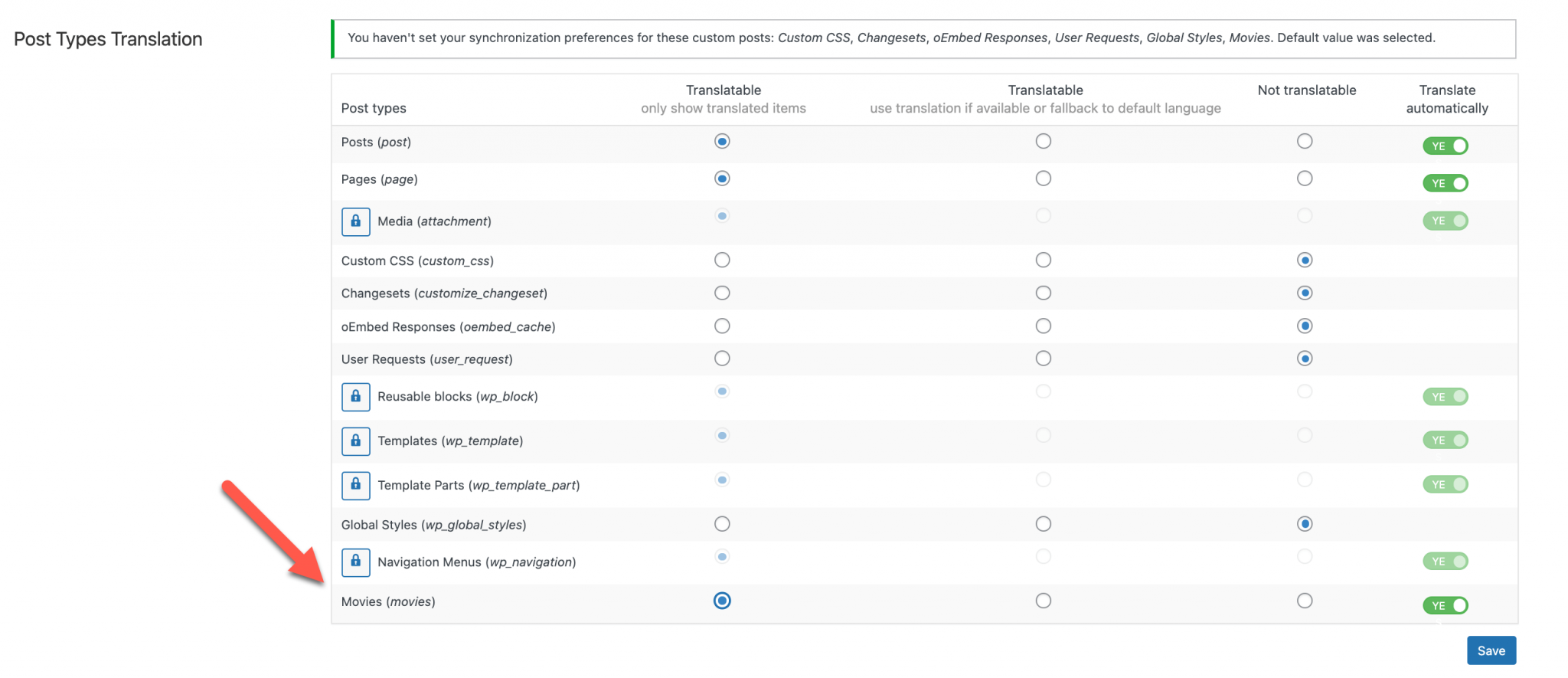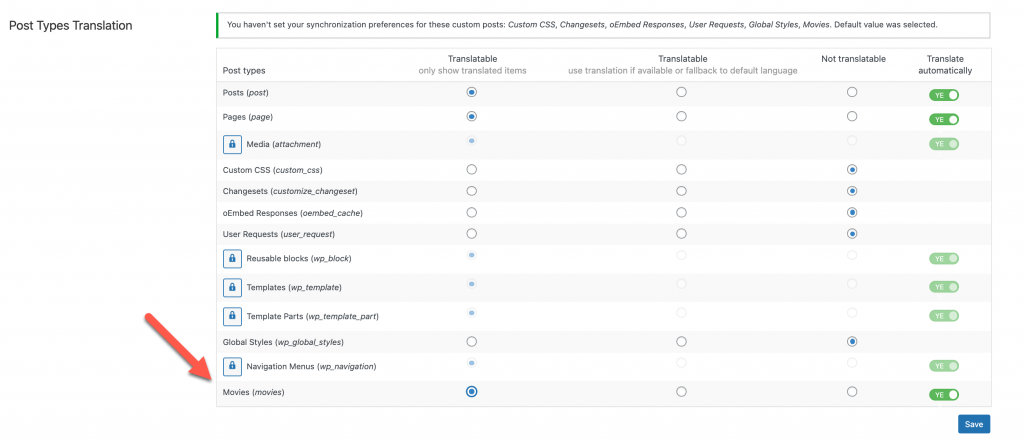 If you are using the Translation Some mode, set the post types of your choice to one of the two Translatable options. In our example, we are setting our custom post type Movies as Translatable – use translation if available or fallback to default language.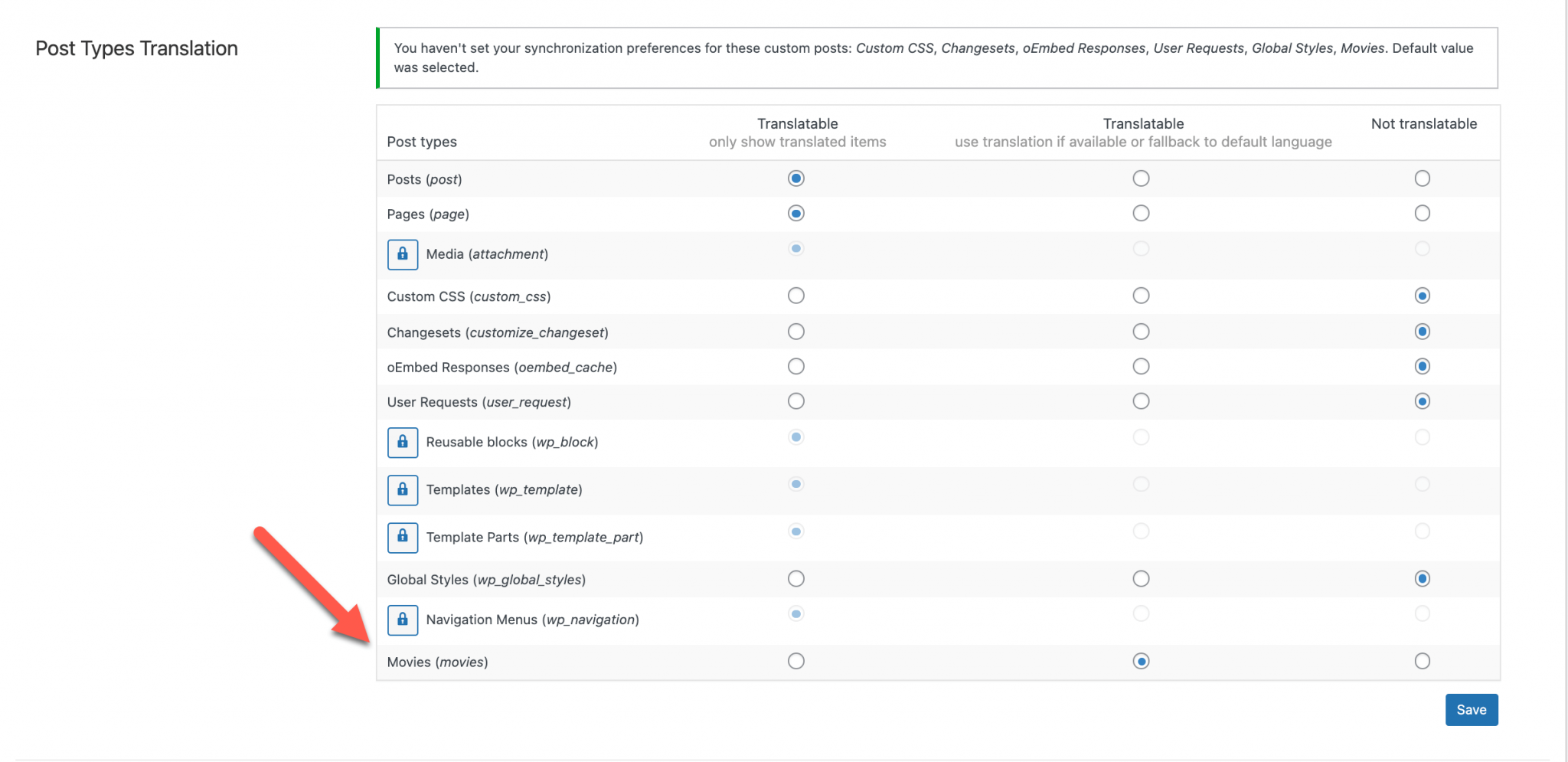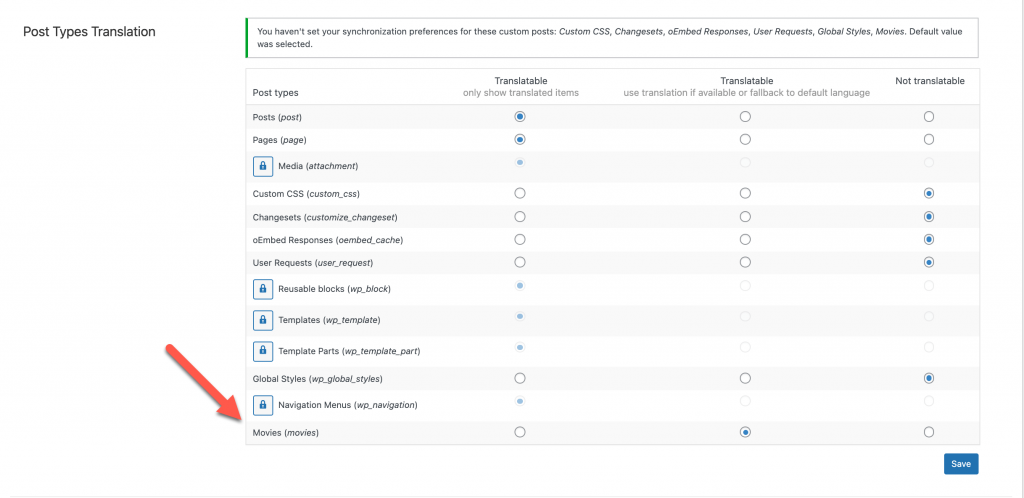 Once you save your changes, you can send your custom post types for translation via the Translation Management Dashboard.
Translating Taxonomy Terms
Similarly as with custom post types, you will need to set your taxonomy terms as Translatable. You can do this from the Taxonomies Translation section in WPML → Settings.
There are a number of different ways to translate custom taxonomies. In the example below, we'll show you how to translate them from a central menu.
Go to WPML → Taxonomy Translation. Select the taxonomy term you'd like to translate from the drop-down menu. In our case, it is Genres.
Click on the plus icon under your secondary language(s) to add the translations for the terms and slugs assigned to your custom taxonomy.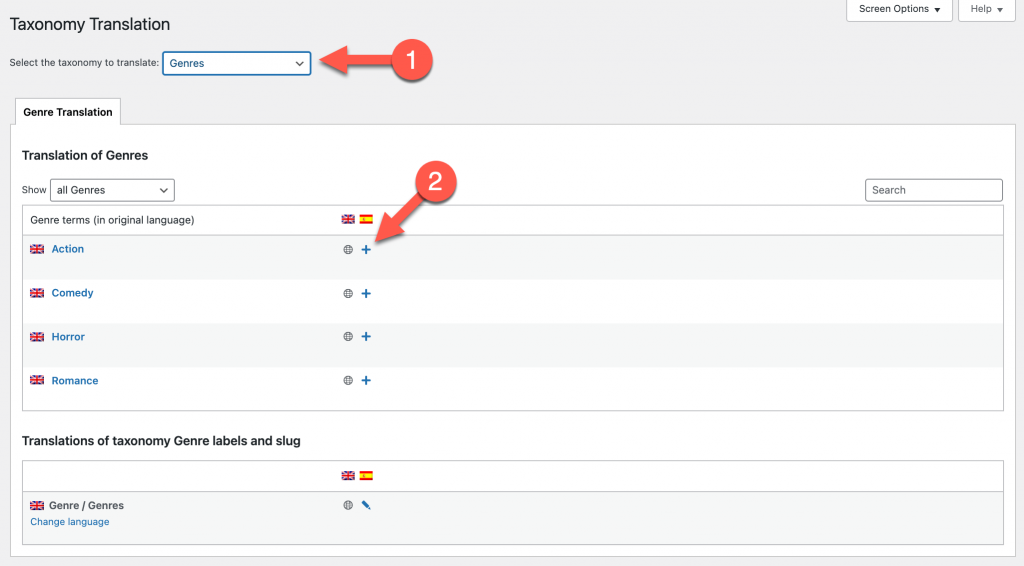 Known Issues
There are no unresolved compatibility issues between this plugin and WPML. Search
all known issues
.
Getting Help From Our Support
If you need help with translating the custom post types and taxonomies that you created using Custom Post Type UI, visit our support forum.