On This Page:
Getting Started
Start by installing and activating the following plugins:
WPML core plugin and WPML String Translation add-on
If you're new to WPML, check out our Getting Started Guide. It quickly walks you through different translation options you can use.
To translate WPForms, you only need to install WPForms Multilingual.
Do not change the translation settings for WPForms in WPML → Settings to either of the Translatable options. Keep it in the default Not translatable setting to avoid translation issues.
Translating Forms
With WPML, you can translate forms by yourself or send them to local translators or professional translation services.
Translating Forms By Yourself
Start by going to WPML → Translation Management:
In the Select items for translation section, select WPForms from the first drop-down menu and then click the Filter button.
Select the form that you want to translate.
Choose the Translate myself option and then click Add to Translation Queue.
Go to WPML → Translations and click the Translate button for the job related to your form.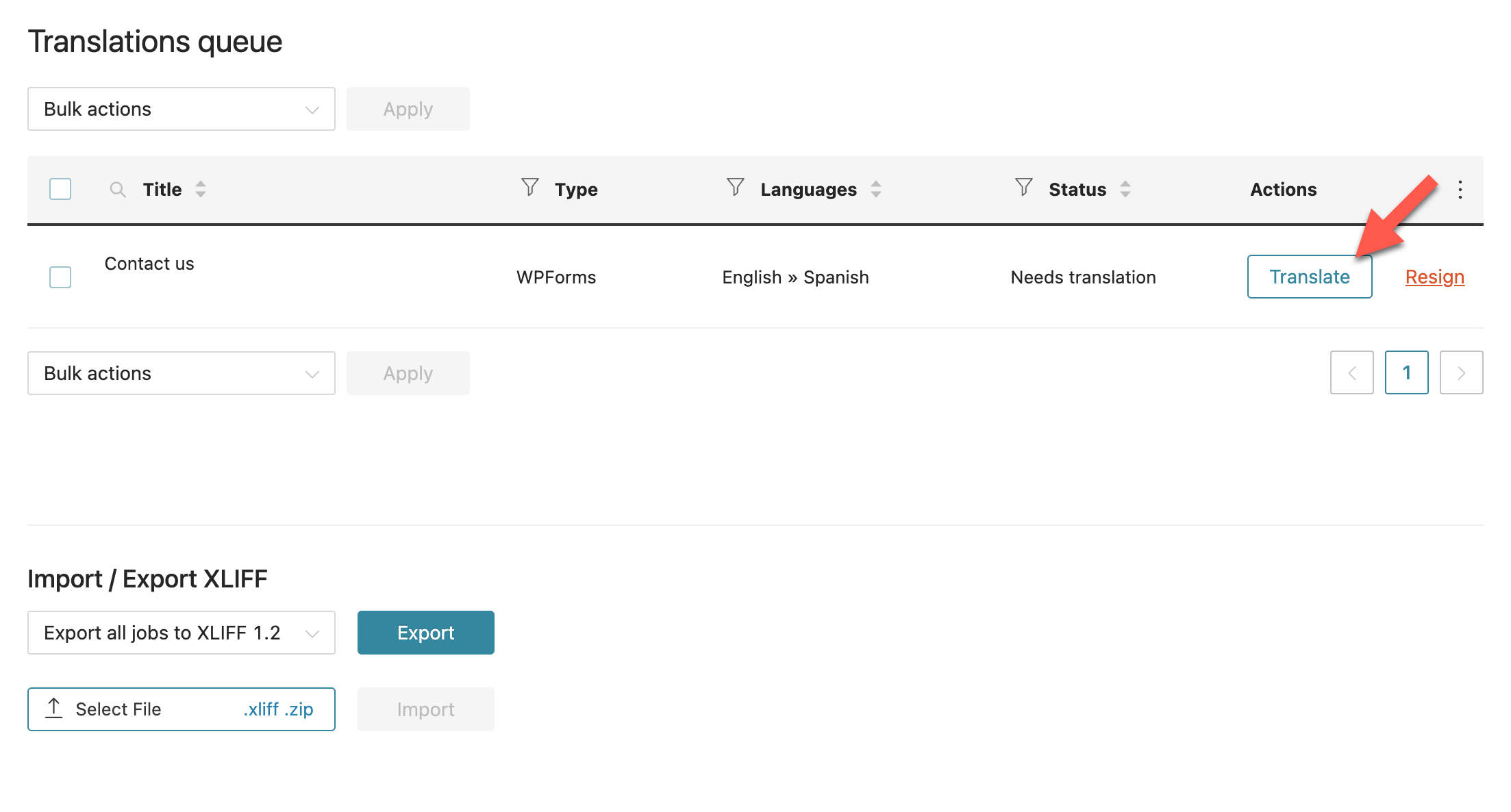 You're taken to the Advanced Translation Editor where you can translate your form. If you have translation credits, the built-in automatic translation feature immediately fills in the translations for you.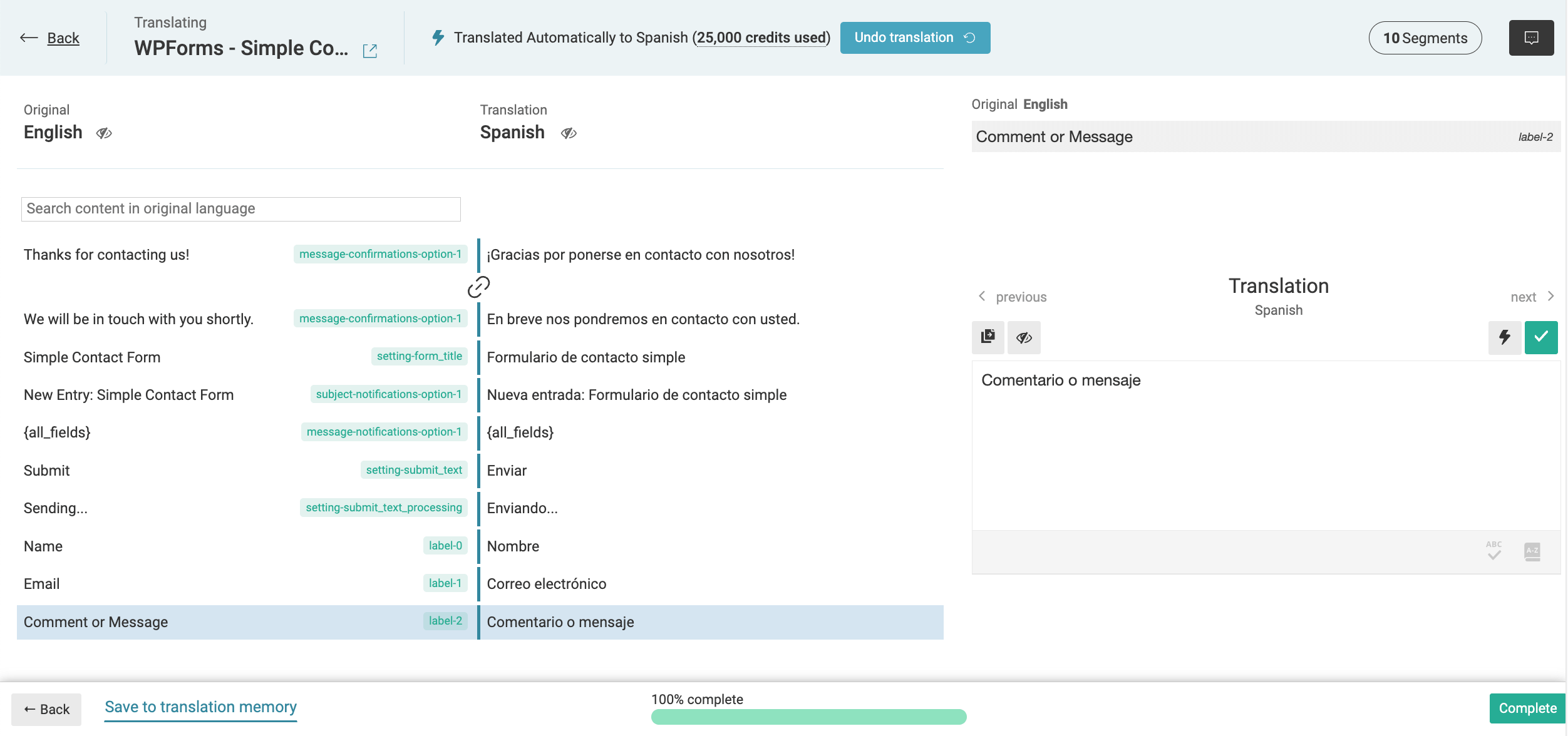 That's it, your main form texts are now translated. If you have sub-label texts, you still need to follow the steps in the section below to translate them in String Translation.
If the form ever changes in the default language, use these same steps to update its translations.
Sending Forms to Translators
From WPML → Translation Management, select the forms you want to translate, assign them to a translator, and click Add to Translation Basket.
You can then go to the Translation Basket tab to select who should translate your forms and send them for translation.
You can find detailed instructions on how to do this in our guide about using WPML's Translation Management.
Translating Other Form Texts
After you translate the main form texts, you still need to translate sub-label texts, like First and Last for the Name field.
To do this:
Go to WPML → Theme and plugins localization. Select WPForms and scan it for strings.
Navigate to WPML → String Translation and search for the sub-label text that you want to translate.
Click on the plus symbol in the row you want to translate and manually add your translation.
Alternatively, you can send the strings for automatic translation.
Using Translated Forms In Pages
After creating and translating your form you can insert it into any page using the WPForms block. Then, simply make sure to translate that page as well.
As users visit the page in the secondary language, WPML will automatically display the form in the correct language.
Known Issues
There are no unresolved compatibility issues between this plugin and WPML. Search
all known issues
.
Getting Help From Our Support
We have supporters in our forum who are ready six days a week to help you. They are trained in how to use WPML with WPForms.
If you are setting up the site and WPML yourself, please use our Technical support forum.