WPML allows you to create End-users Accounts. These accounts are meant for the owners and users of the sites that you, as a developer, create for them. The main purpose of this feature is to enable WPML support for these users and help them learn how to translate their site's content.
What end-users get
Since this feature is for helping end-users with translating their sites, they get some important things from the WPML team:
User guides tailored for their site, based on the used themes and plugins. This includes documentation pages written specifically for end-users, avoiding any technical information that they do not need and could potentially only confuse them.
A separate support forum to help them with any questions and problems related to translating their content.
The support we offer to end-users is limited to content translation. Anything that falls out of this category will be escalated to the developer. We will not interfere with your work and the site development.
What developers get
There are multiple things that site developers get from this feature:
WPML team takes the load of supporting any issue related to site translations. This allows you to focus on the development process and support, while letting us help your clients with the process of translating their content using WPML.
If WPML supporters notice any technical issue related to how WPML is set up and running on the site, they will escalate it to you directly.
Your WPML account is linked to all the related end-user accounts and you can see them from the related account page on WPML.org.
This feature is available to all owners of the WPML license at no extra cost.
How to create accounts for your clients
Your clients need your help to create accounts in WPML.org. You need to invite them and they need to register (and it's free).
1. Go to your WPML account and click on Sites.
2. Then, click on the Invitation link, you will get a popup with a long URL.
You can only invite end-users to registered sites, so if nothing is registered yet, register your site(s) first.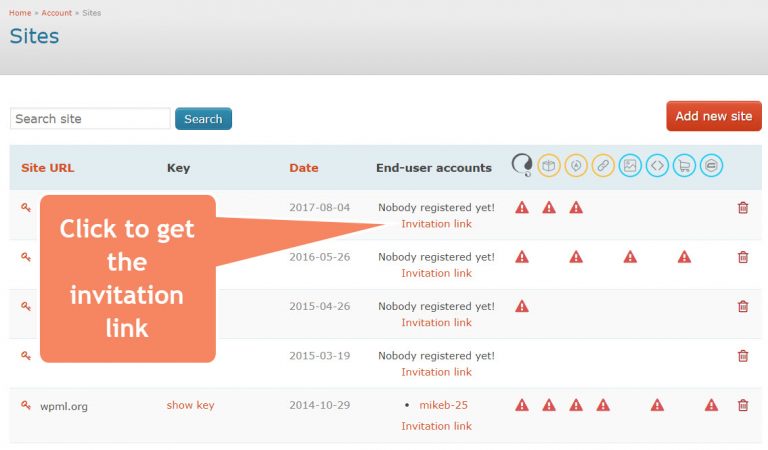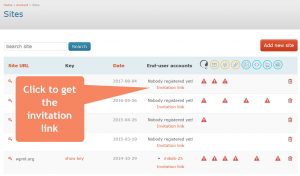 3. Copy this invitation link and send it by email to your clients. Of course, add a few words that explain what you're inviting for.


The invitation link is unique to you and to each of your sites. It connects the end-user account with the site that you've developed. This way, the user sees compatibility information specific to that site.
4. When your clients click on that link, they will see a registration form which is free for them. They just have to follow the registration process.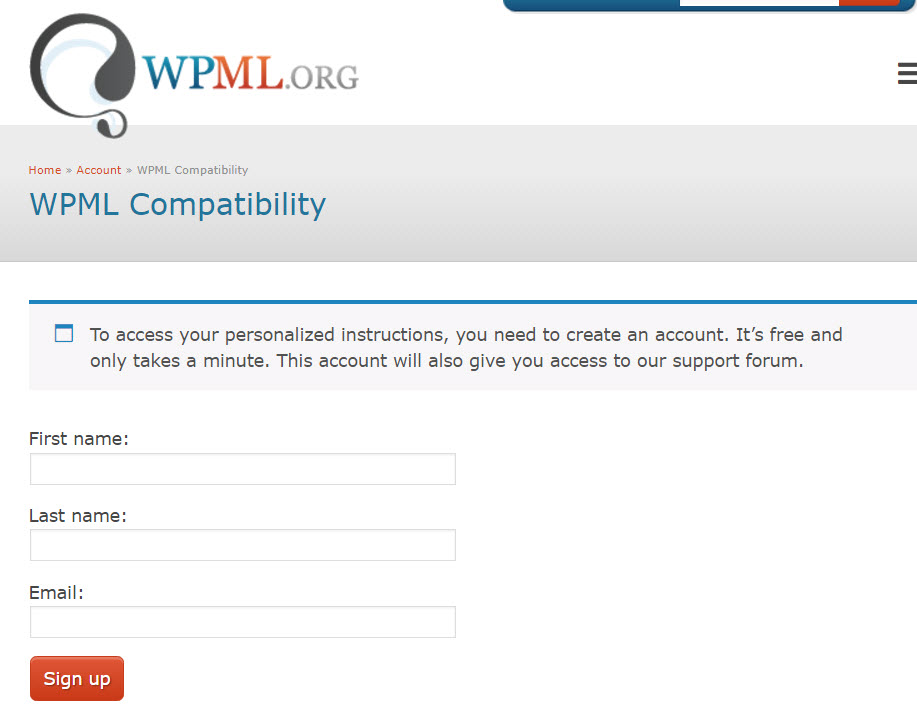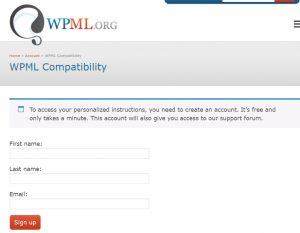 5. Once registered, your clients (the end users), can get help directly from WPML team and can see detailed instructions (written for end-users) on how to translate their site. These instructions show how to translate the theme and major plugins that you're using in their site.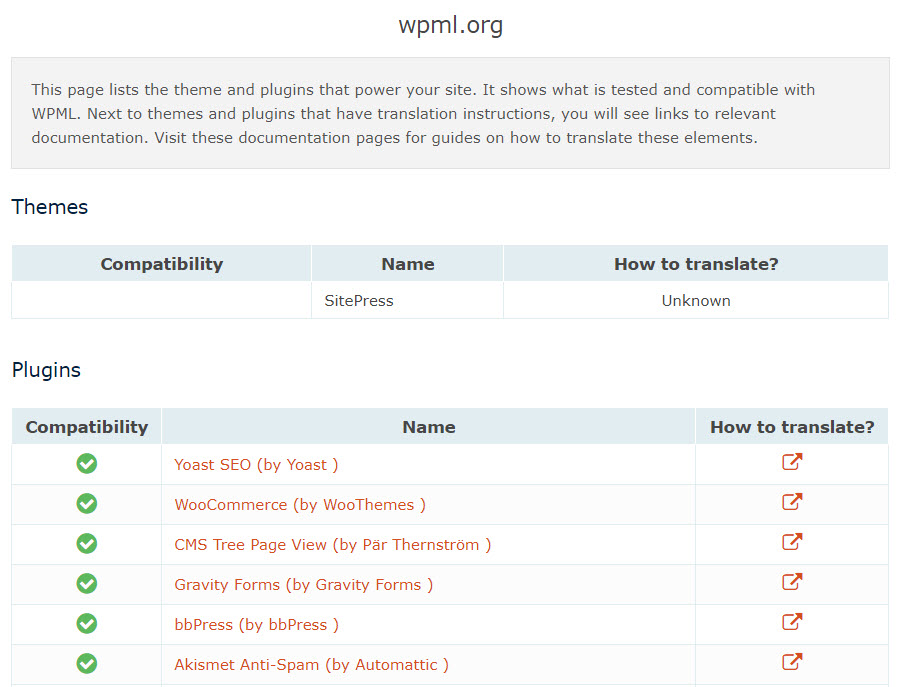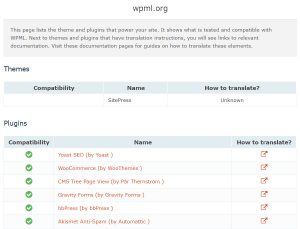 6. In order for WPML.org to give these accurate instructions, you first need to pass to us the information about which theme and plugins you're using. Fortunately, this is easy and takes less than a minute. Go to the WPML Compatibility page in your account and see how to populate it.