Multilingual SEO will allow your site to rank high in searches in different languages. We teach the technical and content strategies to achieve it.
1. What to install and set-up for multilingual SEO
For your site to rank well in searches, Google needs to understand the content. In multilingual sites, Google also needs to understand what's translated and which audience each language serves.
To let Google (and other search engines) understand your site's multilingual content, you should consider a few essential SEO factors, such as:
URLs (language parameter, slugs)
What's a translation of what (language switcher and hreflang links)
The site structure (breadcrumbs and internal links)
WPML plugin handles all these so you can focus on content.
WPML adds the language to the URLs of all translated content (pages, posts, custom types, and archives). You choose how to include the language in URLs.

WPML automatically injects the hreflang links to content, so that Google and other search engines know in which language each page is and how translations connect. Besides the hreflang links, WPML links between translations using language switchers. You can include different kinds of language switchers with different designs to match the styling of your site.
Since WPML uses different pages to hold translations, these pages will generate breadcrumbs through other translated pages. Search engines will understand the full path from every page to the site's root. When you translate content, WPML will adjust all links to other translated pages. This helps both visitors and search engines understand the site's structure in each language.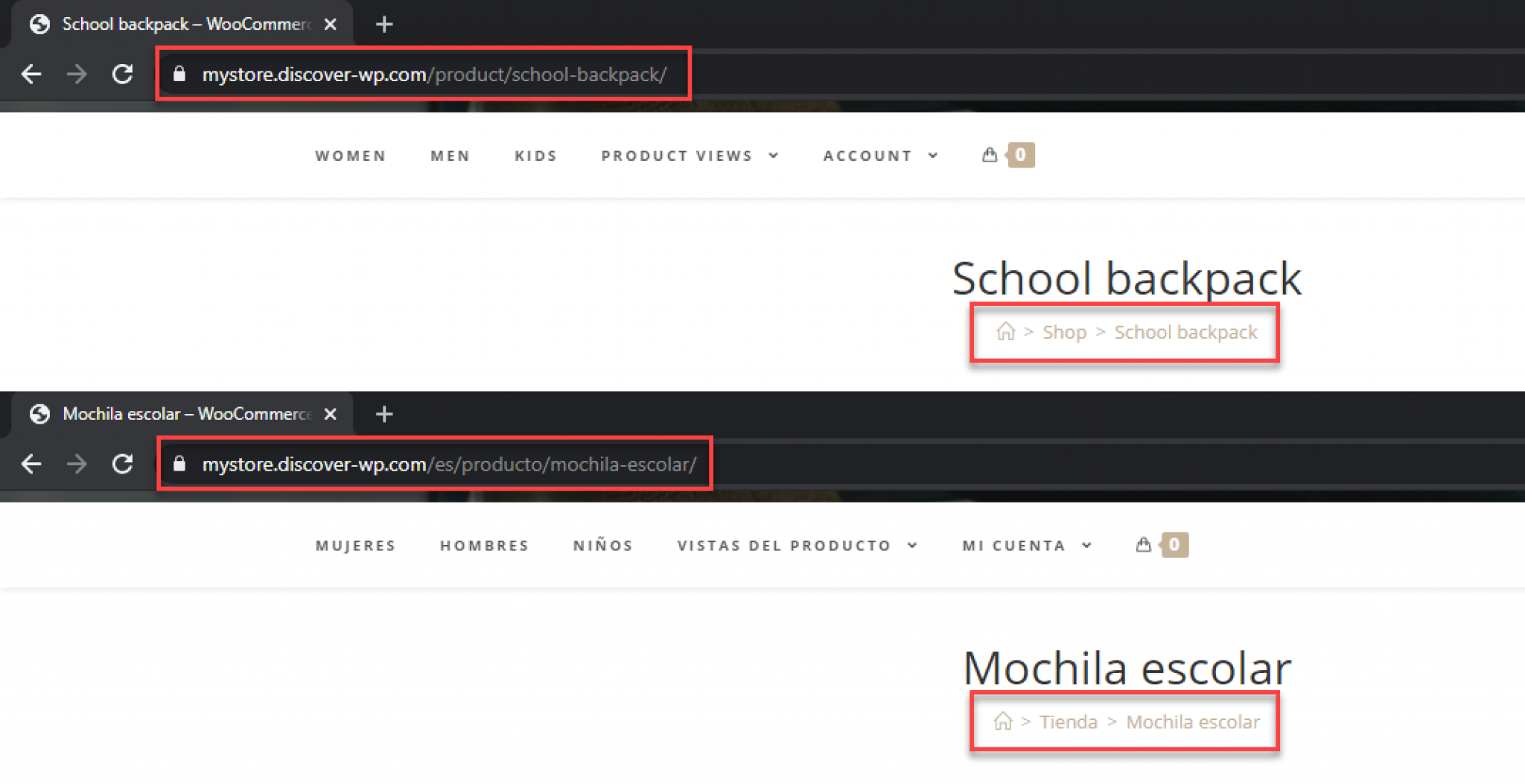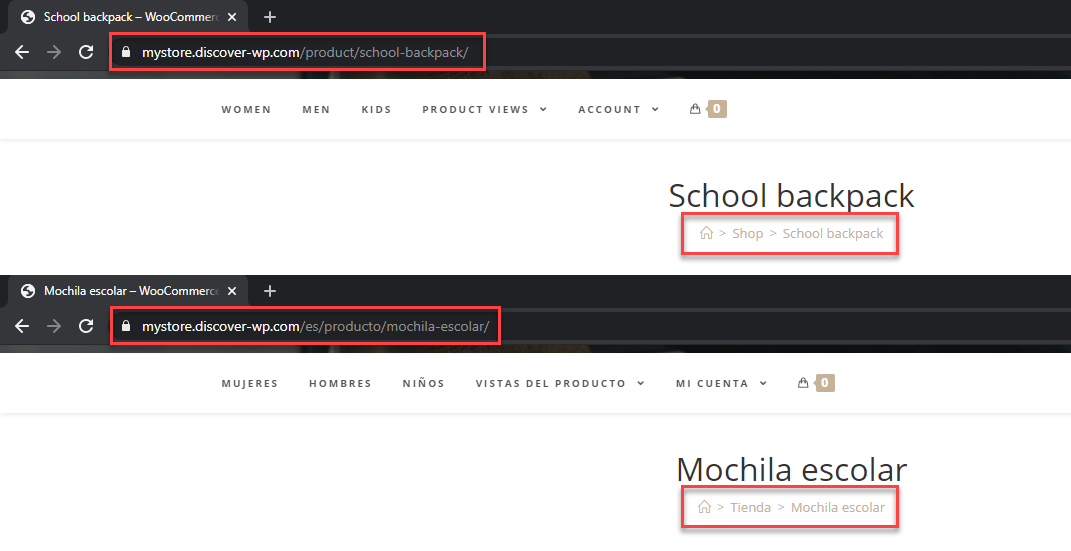 2. How to write content for effective multilingual SEO
SEO for multilingual sites is the same as SEO for single-language sites. Your content should be aimed at people and not attempt to manipulate the search engines.
For both visitors and search engines, your content should:
Have clear and descriptive titles
Use helpful subheadings
Use simple and clear language
Address what your visitors are looking for and give them the information they need
Make it clear how to continue in your site towards satisfying visitors (clear calls for action)
In most multilingual sites, you first write the content in one language and then you translate it into other languages. You need to make sure that the translation will preserve your SEO efforts.
To include good SEO in your translation process, you need to:
Explain to your translators which pieces of texts are especially important for SEO
To tell your translators how to specifically translate key texts (SEO keywords)
Make sure that the translated text is clear to your audience in different languages
WPML's Advanced Translation Editor shows your translators the meaning of each field in the text. They will clearly see what's the page title, headings, and descriptions.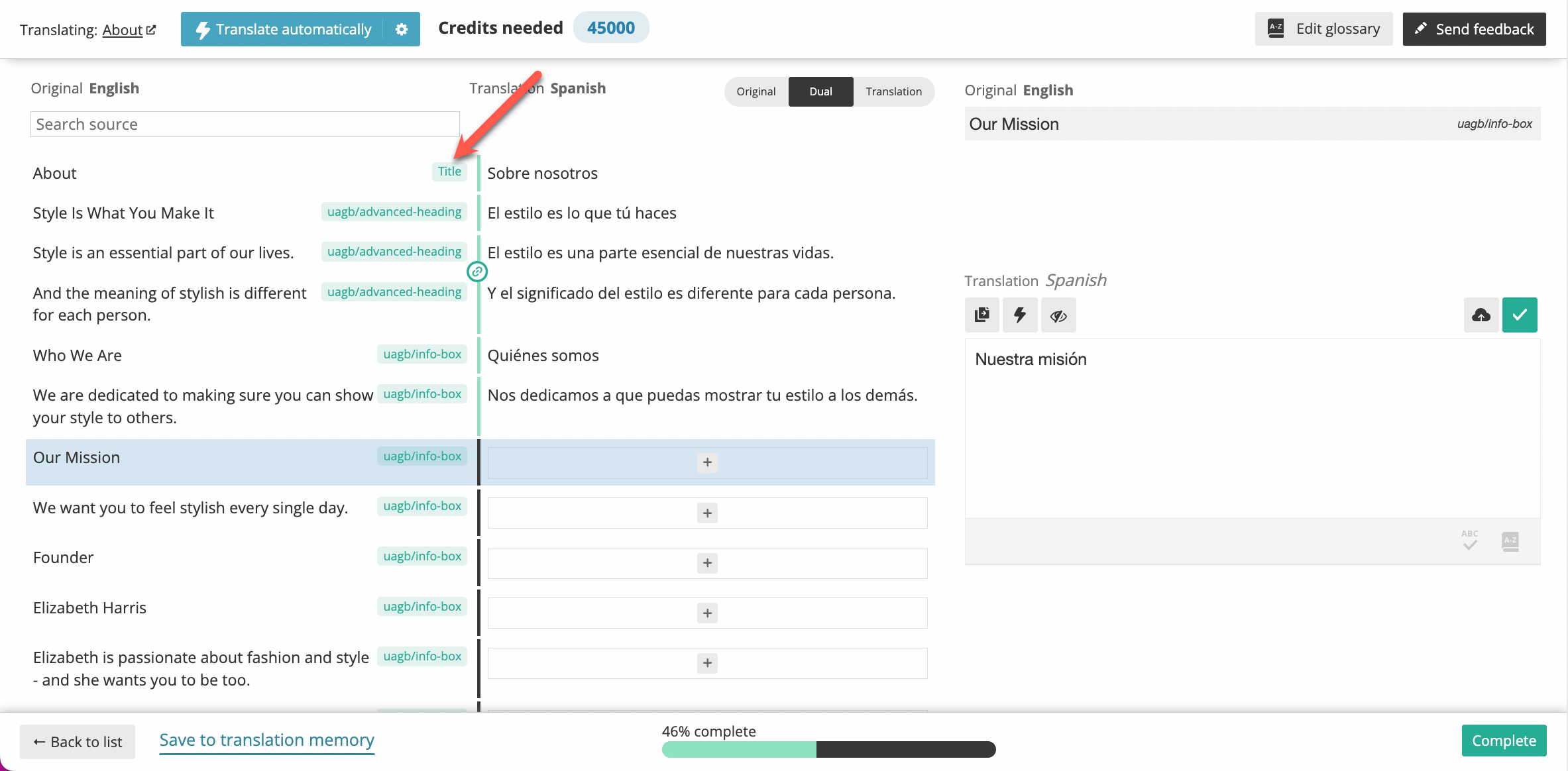 The glossary will help you set the correct translation for keywords. It will remind the translators of how exactly you want keywords to appear when they translate.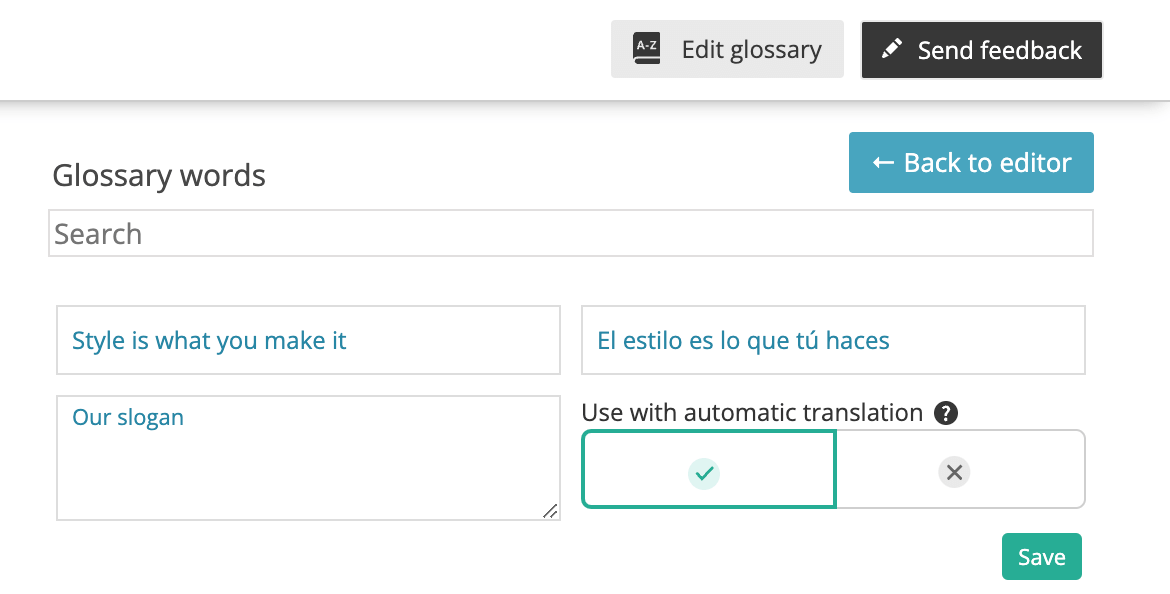 And, most importantly, your translated text must be clear and make sense to your readers. Be sure to adapt the translation to the language, culture, and intention of readers in different countries and not just translate it "one to one".
3. Remember to promote your translated content for multilingual SEO
This is where many SEO experts fail. A website that has many incoming links may rank great for its default language, but poorly for all other languages. If you want Google to pay attention to your content in different languages, you need to work on link-building in all the site's languages.
Link building means introducing your content to people who write about related subjects and giving them good (ethical) reasons to link to you. When your content serves as reference material, others will gladly link to it. This demonstrates the authority to Google and leads to better search positions.

Looking for a compatible SEO plugin?
Check out our blog post comparing 3 lesser-known WordPress SEO plugins. All three are full of great features and WPML-compatible.
To see if the SEO plugin you're already using is compatible, check our list of Multilingual-Ready SEO Plugins.