GeneratePress is a multi-purpose WordPress theme that is compatible with WPML. Follow this tutorial to learn how to create WordPress multilingual sites using the GeneratePress theme and WPML.
On This Page:
Getting Started
Start by installing and activating the following:
If you're new to WPML, check out our Getting Started Guide. It quickly walks you through different translation options you can use.
Translating Posts and Pages
GeneratePress theme is compatible with WPML's Translate Everything Automatically mode, which allows you to translate your site's content as you add or edit it.
You can also choose the Translate What You Choose mode. This option allows you to decide what to translate, and who will translate it. Choose between translating your content yourself, sending it to individual translators, or hiring a professional translation agency.
To learn how to translate your content in bulk, see our page about translating pages, posts, or post types from the Translation Management Dashboard.
Translating GeneratePress Elements
You can translate GeneratePress Elements in the same way you would translate custom post types.
In the example below, we'll show you how to translate a header element:
Go to Appearance → Elements and Edit the element you'd like to translate. From the Language box, click the plus icon next to the language you want to translate your element into.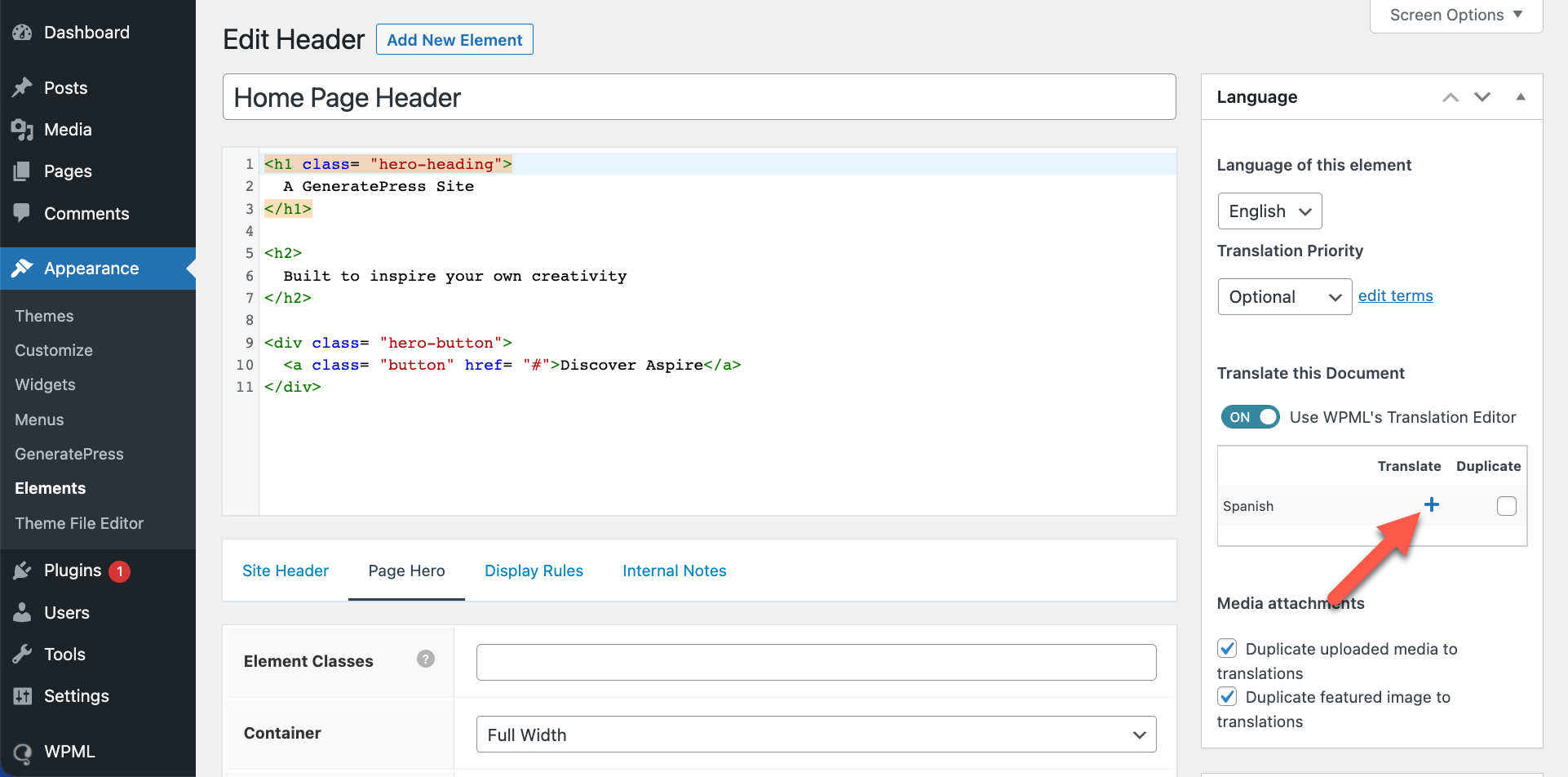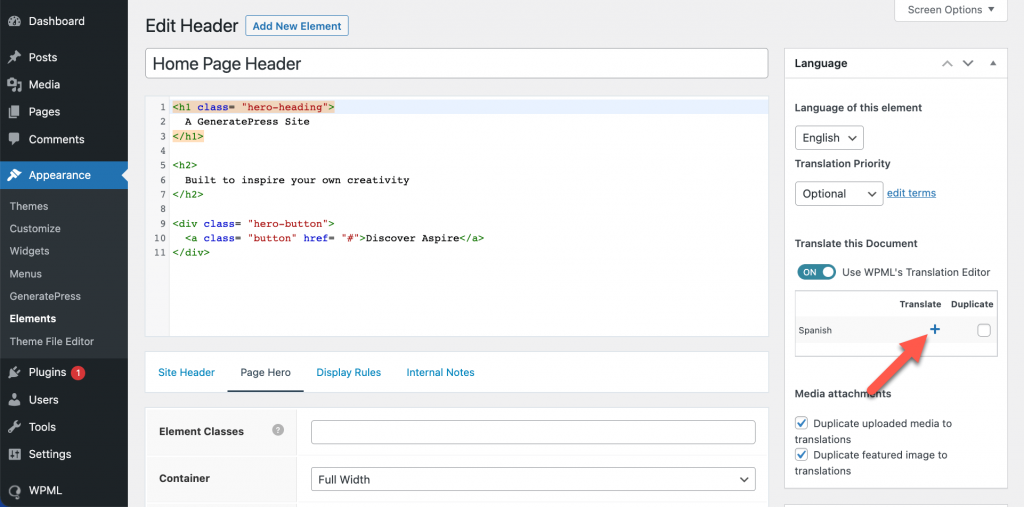 You'll be taken to the Advanced Translation Editor. Add the translations and click Complete once you're done.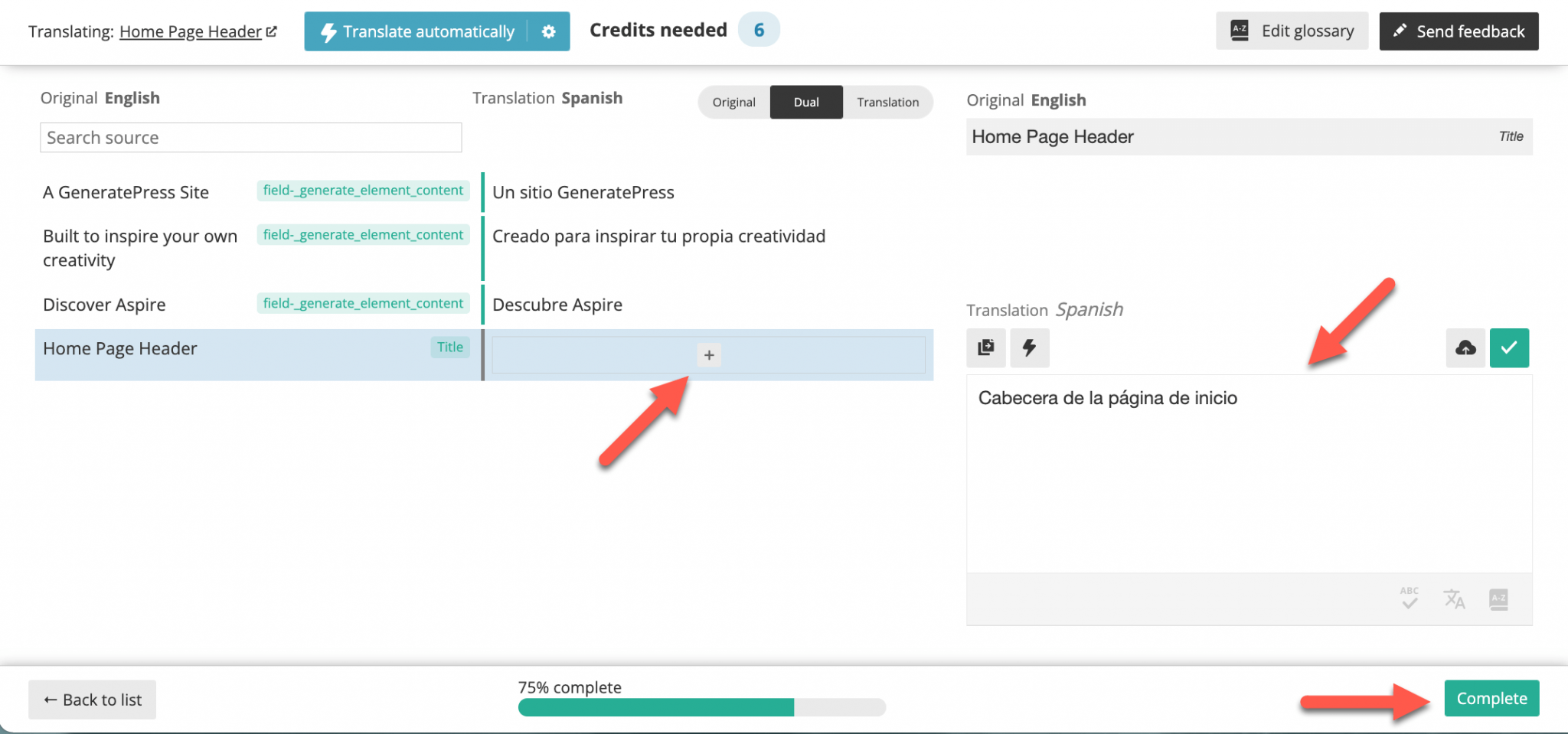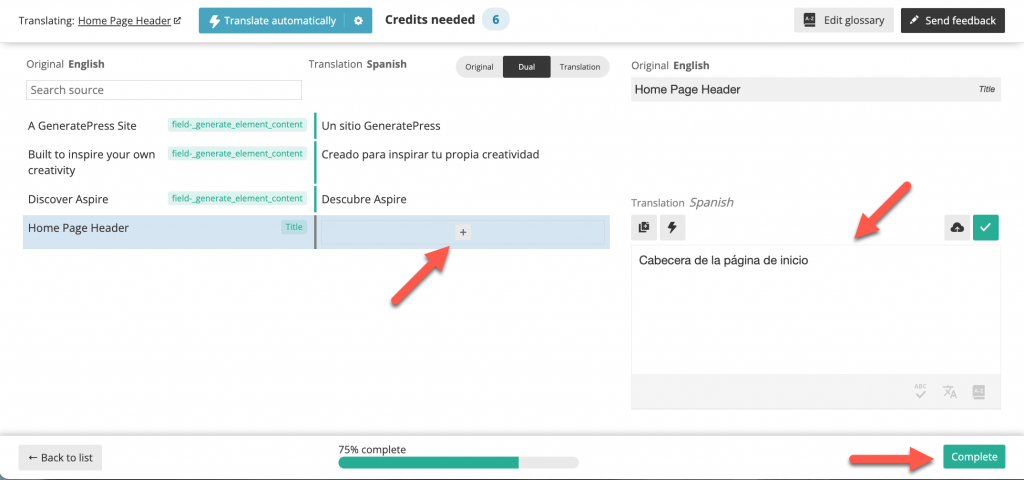 You can now view the translated header element on the front-end: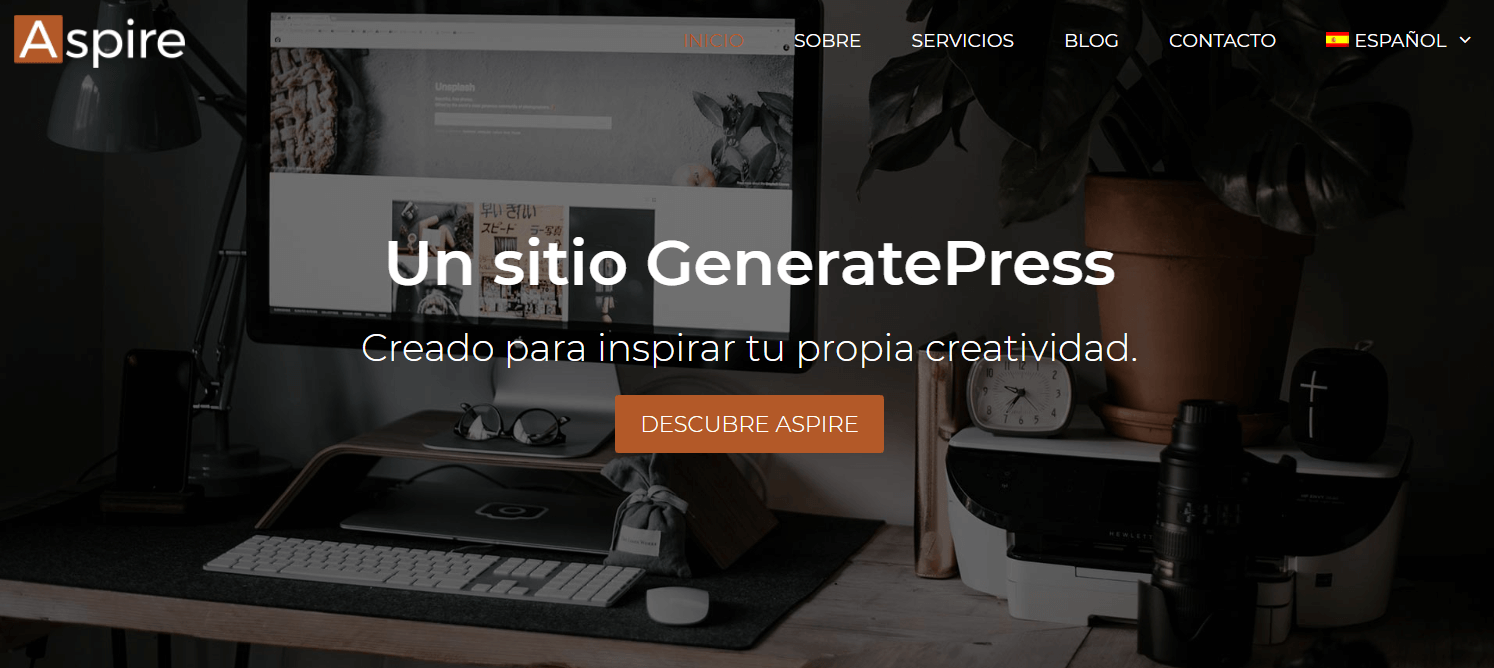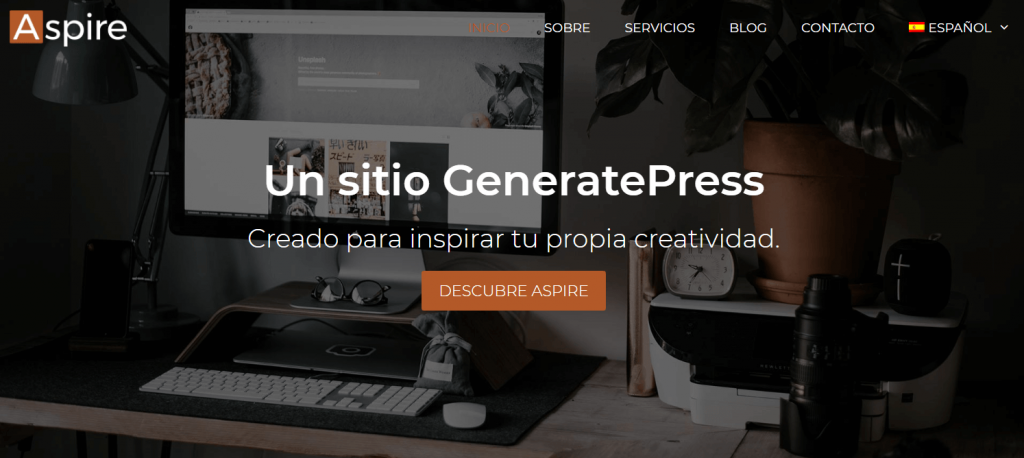 Translating Texts From GeneratePress Theme, Plugins, and Other Places
Besides the content coming from posts and pages on your site, there are usually additional texts coming from other places, such as your theme or plugins.
To learn how to translate these texts, take a look at our page about String Translation.
Translating GeneratePress Menus
WPML allows you to translate your menus automatically, manually, or synchronize them across all your languages. To learn more, see our guide to translating menus.
Translating WooCommerce Elements Using WCML
The GeneratePress Premium plugin comes with the WooCommerce add-on. You can activate it by going to the Modules section in Appearance → GeneratePress.
To translate everything that WooCommerce offers, download the WooCommerce Multilingual plugin from your WPML account. Visit our dedicated WCML documentation to learn how to set up a multilingual store and translate your products, categories, variations, shipping classes, and more.
Known Issues
Right now, there are no unresolved compatibility issues between this theme and WPML. Search
all known issues
.
Getting Help
In case you need help translating your site built using GeneratePress and WPML, visit WPML's support forum.