You can turn off the Advanced Translation Editor for specific translators or all of them.
Disabling the editor for all translators
Turning the Advanced Translation Editor off migrates all translations that are were marked as completed to Classic Translation Editor. This means that completed translations will not be lost and that all of your translations will stay in place even if you decide to stop using the Advanced Translation Editor.
If you have some translation jobs in progress those translations will not be available after you stop using Advanced Translation Editor. To avoid this, set all ongoing translations as completed. Keep in mind that once you set something as completed in Advanced Translation Editor it will automatically be applied to your website.
If you decide to re-activate the Advanced Translation Editor again, all the translation jobs that were in progress before turning it off can be restarted from exactly the same point.
To turn off the Advanced Translation Editor and use the Classic Translation Editor instead, go to the WPML -> Settings page. There, in the How to translate posts and pages section select Use WPML's Classic Translation Editor option.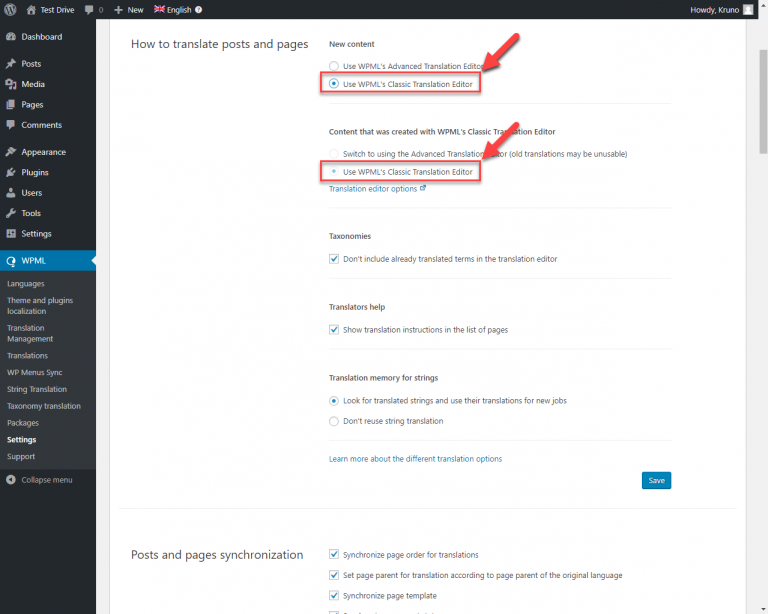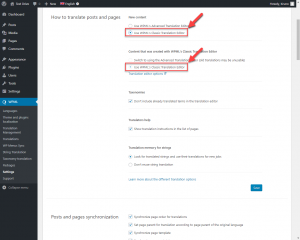 Turn the editor off for specific translators
To turn the Advanced Translation Editor off for specific translators, follow the link in an email you received when activating it.
It takes you to the Your translators dashboard where you can disable the editor for individual translators in your site.