One of the first things you need to decide when setting up a multilingual site is who will translate it. You can add individual translators as users to your site, assign language pairs, then assign translation jobs to them in Translation Management. Users added as translators can also act as automatic translation reviewers.
There are two ways you can add individual translators or reviewers to work on your site:
Adding Translators and Reviewers Through the Setup Wizard
The first time you configure WPML, it will help you set up who will translate your site.
To add a translator:
In the Translation Mode step, select Translate What You Choose and click to Continue.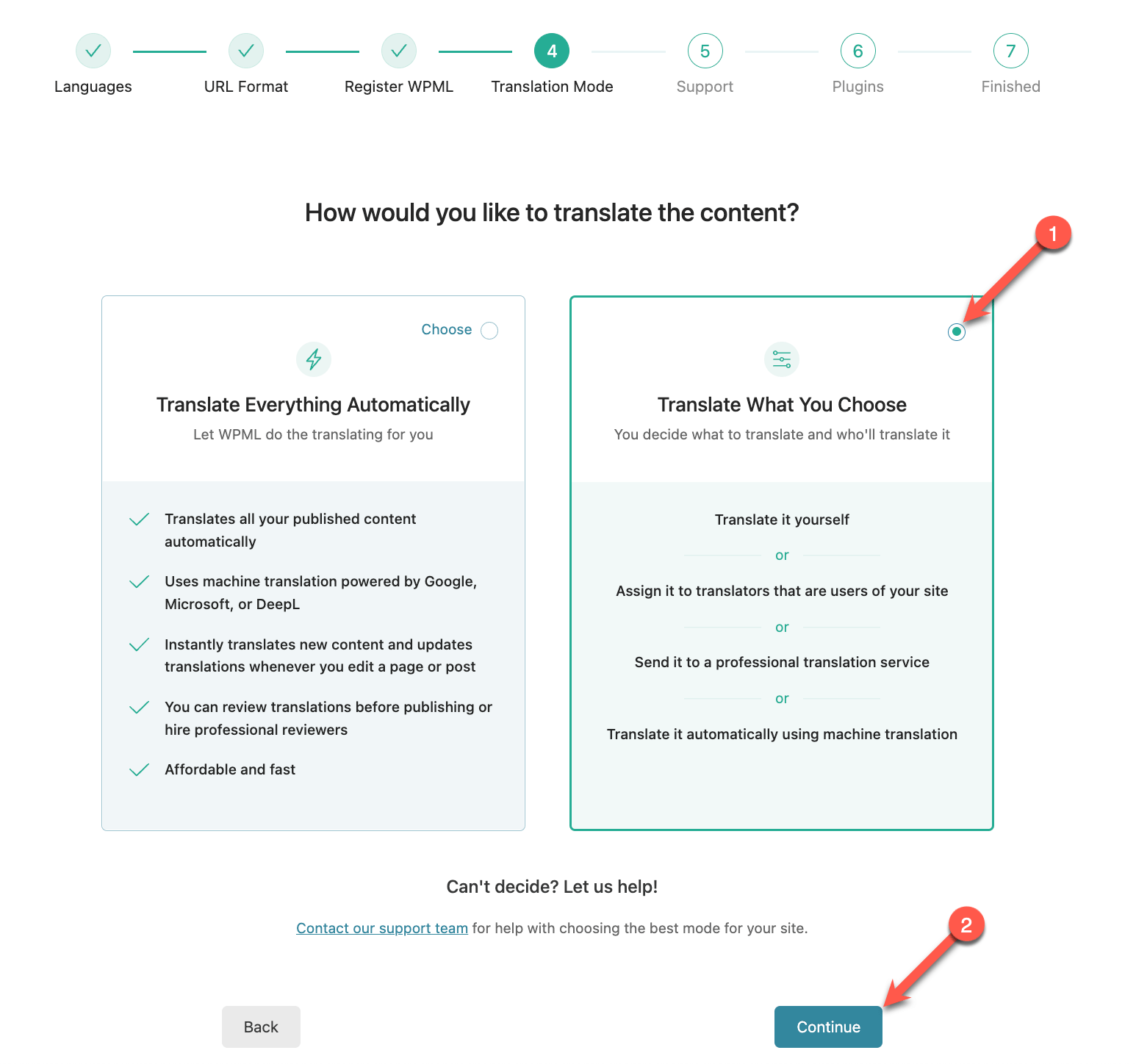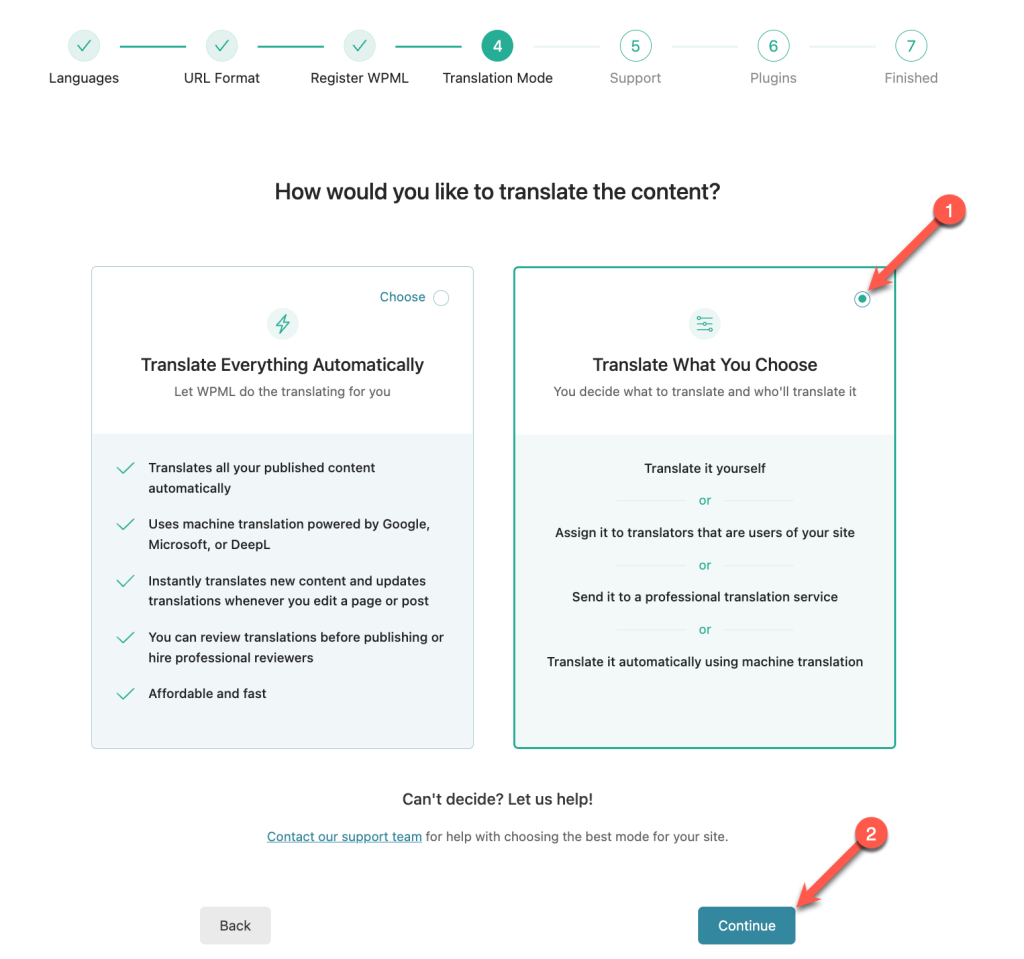 A screen asking Who will translate? opens. Choose Users of this site and click the Add a translator button.
Choose whether your new translator is an existing user of the site or a new user.
Set the language pairs. This will ensure that the user only appears as a translator or reviewer option when the translation job matches their language pairs.
Adding Translators and Reviewers Through Translation Management
Go to the WPML → Translation Management page and click the Translators tab.
Here, you can add a translator or edit the existing translator's language pairs by clicking the pencil icon.
Submitting Translation Jobs to Translators
Once your translators are set up, you can see them in the list of translators in the Translation Basket. You can also assign the job to First available. This will give every translator with the required language pairs the chance to take the translation job when they are available.
Please note: You will only see translators whose language pairs match the translation job.
Once a translator takes and completes a translation job, the same job can no longer be taken by a second translator. If you want a different translator to edit and review the same translation, you need to resend the content for translation and assign it to that translator.
Translators as Automatic Translation Reviewers
You can choose to translate your entire site automatically using the Translate Everything Automatically mode. Or, you can send specific posts and pages for translating in the Translate What You Choose mode. In both cases, any user you add to your site as a translator can also act as an automatic translation reviewer.
Translators can go to WPML → Translations to review automatic translation jobs in their language pairs. They are also notified via email when new automatic translation jobs in their language pairs are available for review.
If you are a translator, see our documentation about how to work as a reviewer on WPML sites for more information.