WordPress updates can break the theme and plugins on your site. To protect your site, make sure to keep all plugins and your theme updated.
By default, WordPress automatically updates your site to the latest version.
New versions can break compatibility with any plugin or theme on your website. This includes WPML.
To protect your site, be sure to renew WPML on time and keep your other WordPress plugins updated.
How to Prevent WordPress Updates from Breaking Your Site
Turn off automatic updates in WordPress
Log into your site and go to Dashboard → Updates.
Click the link to Switch to automatic updates for maintenance and security releases only.
Now, your site will stop receiving major WordPress updates automatically. These updates bring the greatest risk of breaking changes.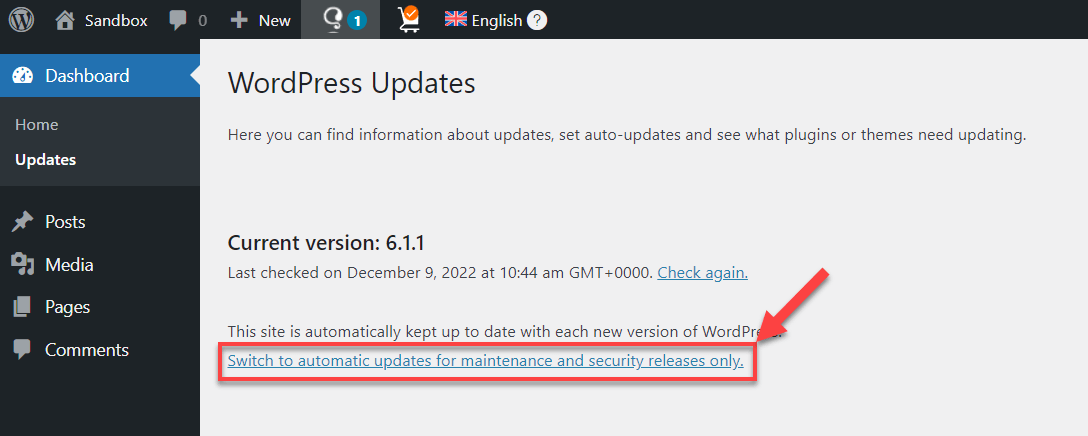 Back up your site
You should regularly backup up your website.
You should also do a backup before applying bigger changes. This includes updating WordPress, theme, and major plugins.
If you need help, there are many backup plugins on the WordPress repository. Also, most hosting providers offer built-in backup solutions.
Update plugins and theme before updating WordPress
WPML and other reliable plugins and themes provide updates before new WordPress releases. This way, they resolve any breaking issues that a new version of WordPress could introduce.
Because of this, you should update the plugins and the theme first.
Read how to update WPML.
After updating the plugins and theme, you can proceed with updating WordPress.