Resolved
Reported for: WPML Multilingual CMS 3.3.8
Resolved in: 3.4
Symptoms
With debug enabled and error displayed on screen, you may get something similar to the following image.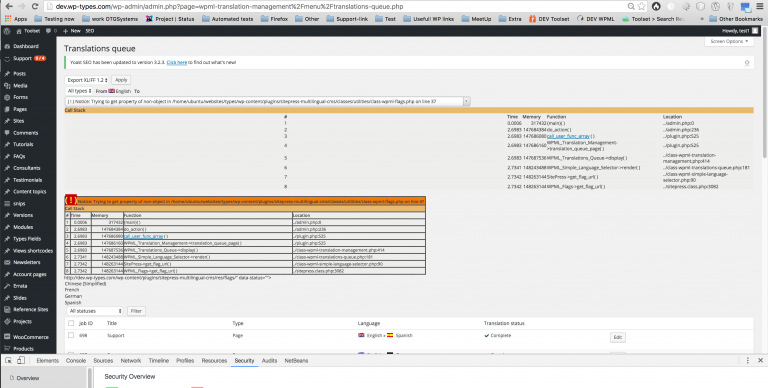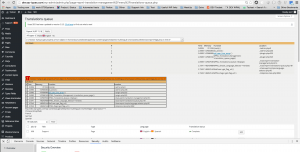 When debug is disabled or errors are not displayed on screen, you will get:
An empty item in the target language drop-down box (top right, in the filter area)
The default language as the first item of the same drop-down box

We have noticed two cases where the translation queue was partially or completely not usable, due to a notice being rendered on screen.
The issue is caused by corrupted information regarding user's languages pairs.
Workaround
Following steps are required to fix this issue:
Go to WPML->Translation Management->Translators
Hover the mouse over your user's name (or the affected translator) and click Language pairs
Without making any change, click Update
This issue will be resolved in WPML 3.4 release by disregarding corrupted language pairs to avoid this error from appearing.