Resolved
Resolved in: 4.8.0
Symptoms
When visiting the page with permalinks, you might see an issue with the way the language switcher that allows you to change the language of the slugs is shown.
Instead of the proper place, it is shown at the bottom of the page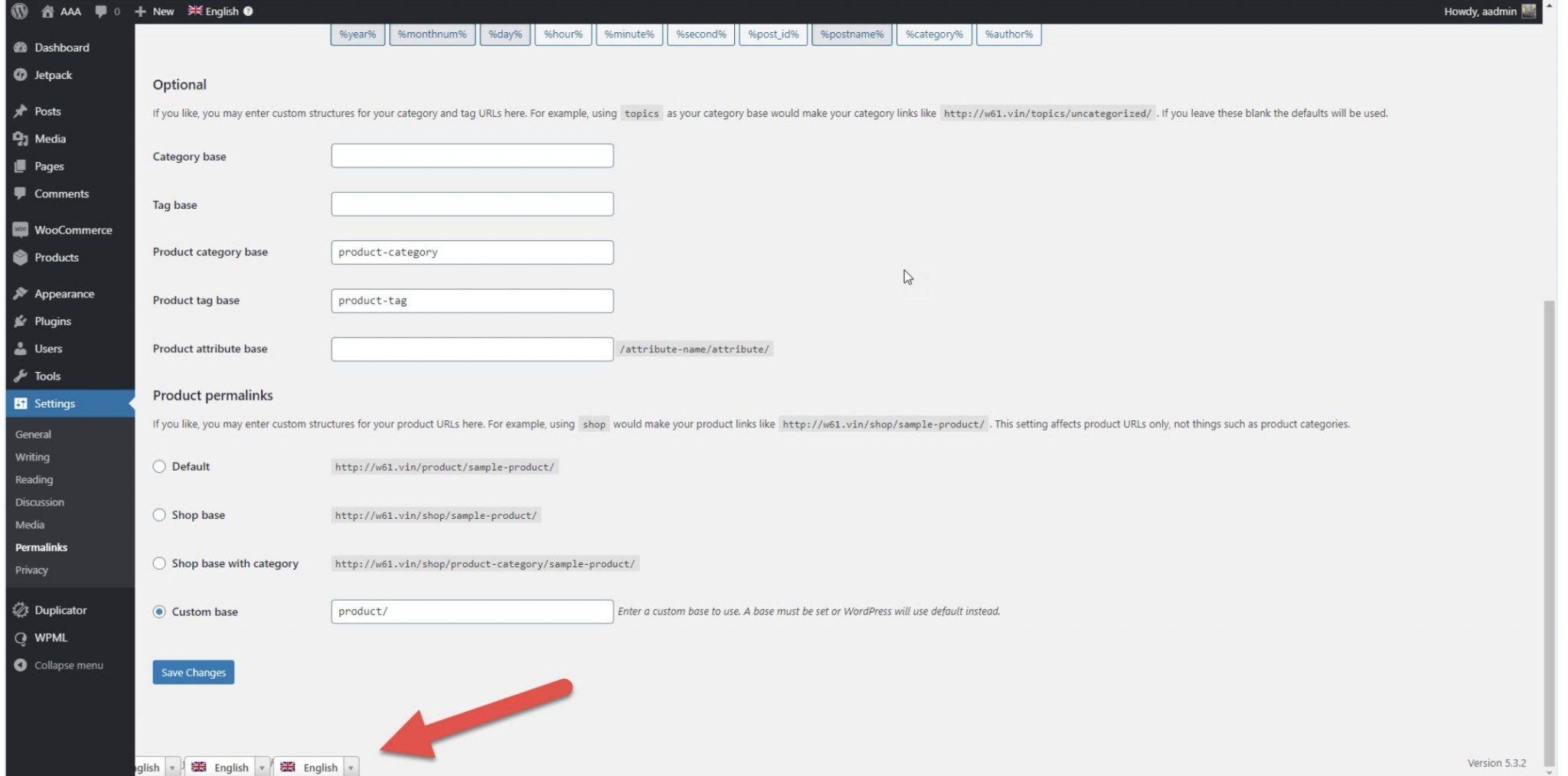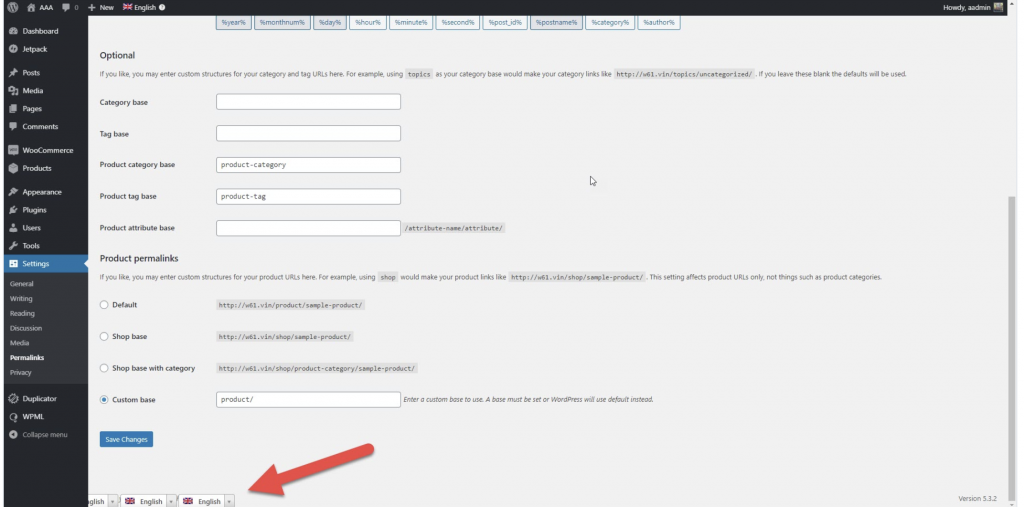 Our developers are working on fixing that.
Workaround
In Settings -> Permalinks insert the slug's base in the language that you need.
Go to WPML -> String Translation.
Search for this slug. It will be available under the WordPress domain. The Name will be URL product_cat tax slug if it is the product category.
Select this string and change its language.
Go to WooCommerce -> WooCommerce Multilingual -> Store URLs and translate the slug.