Overview of the issue
In some cases, WPResidence users may experience incorrect or mixed-language search results when using it with WPML.
This is due to how the theme is coded and the theme authors are working on a solution.
This issue appears to only affect users who are using the Language name added as a parameter URL format in WPML → Languages.
Workaround
At the moment, the only workaround to resolve this issue is to change the URL format to Different languages in directories in WPML → Languages.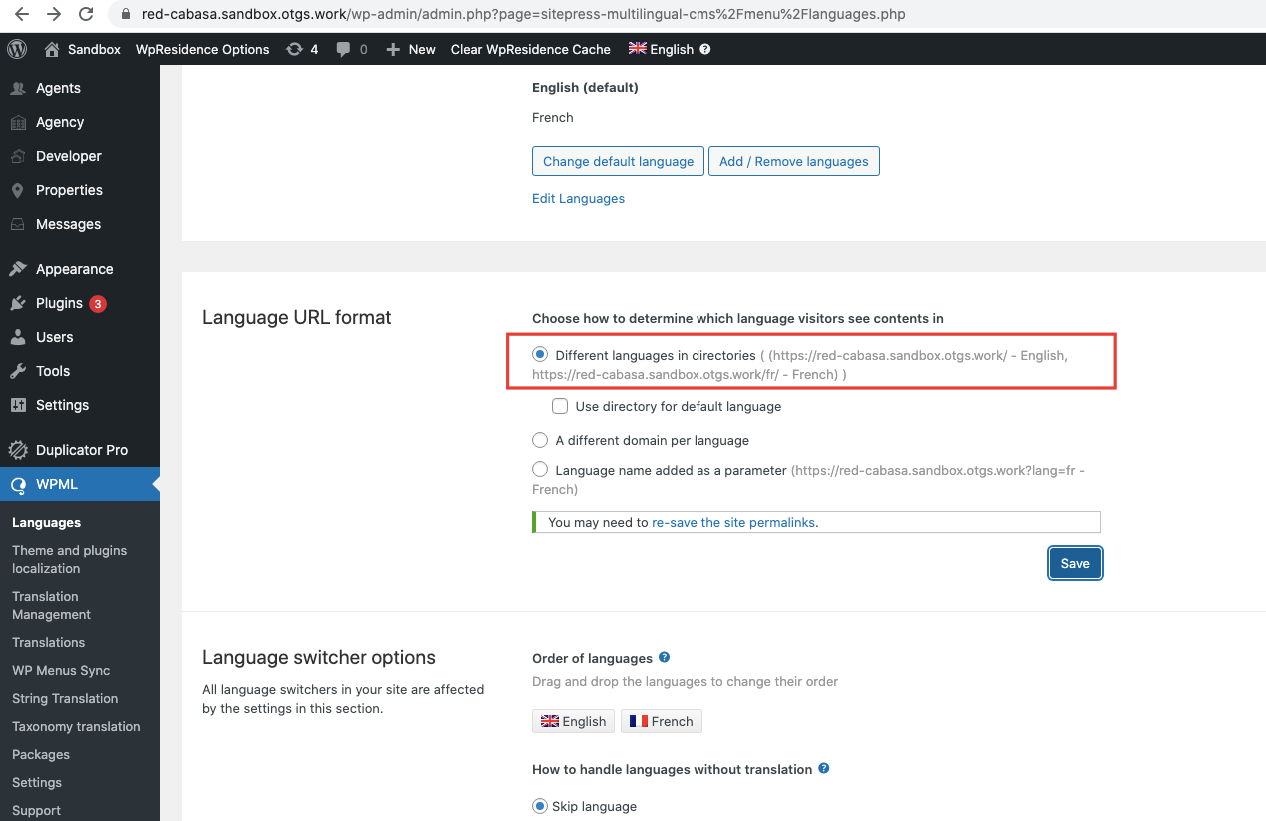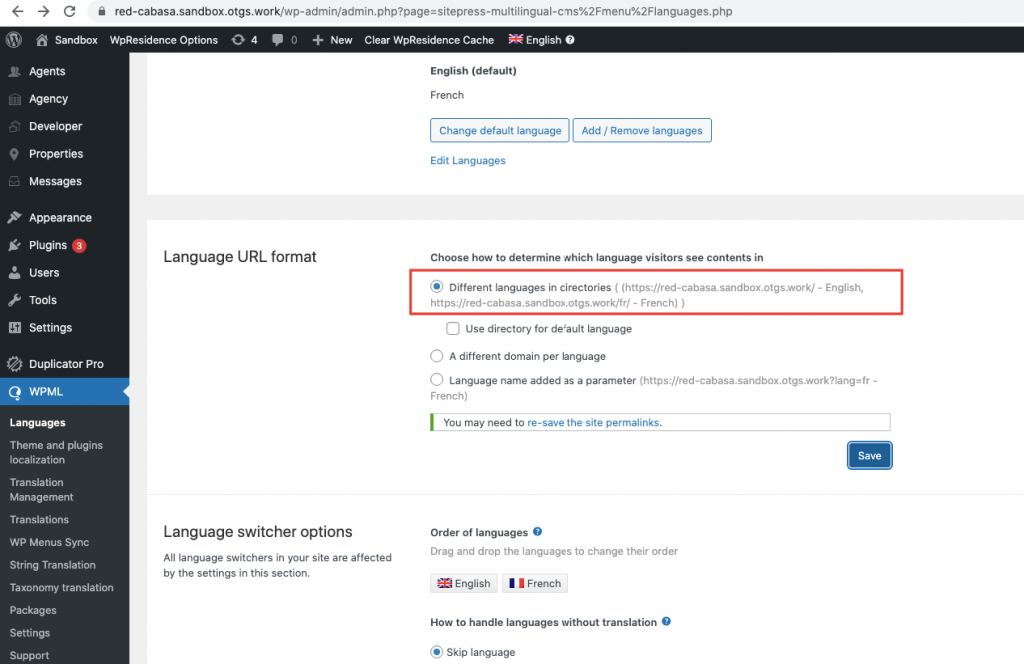 Next steps to resolve this issue
The author of WPResidence will need to resolve this issue on their end as it is related to how the theme is coded.
If you're experiencing this issue and you'd like to find out a timeline from the WPResidence team, please contact them on their private support forums.