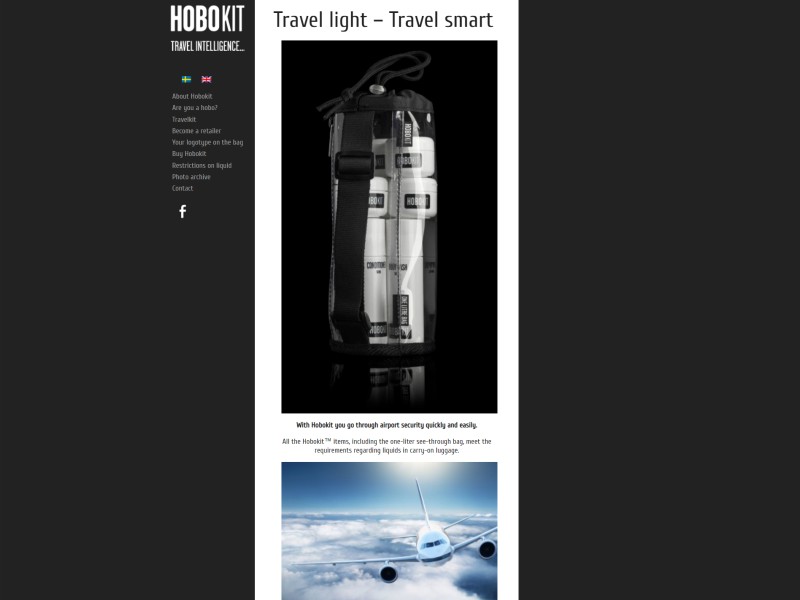 Hobokit was created and formed with the vision to pack and travel light. The idea grew to create a kit with a focus on sustainable design, both aesthetically and functionally. Hobos history and its attributes with the bundle they carried over the shoulder is the basis for the design of the bag with drawstring and attention to practical details.
Hobokit is always on my travels and in my workout bag so it is well proven to be sustainable kit which has been my focus from the start.
The website was built in Swedish and English so that travellers from all over the world could benefit from this nice invention.
http://www.hobokit.se/en/
Report a problem