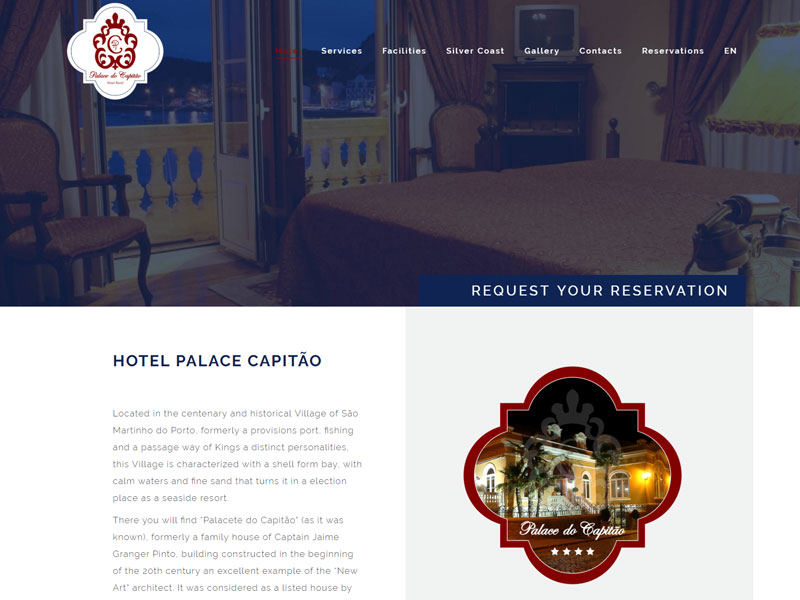 Hotel Palace Capitão is located in the centenary and historical Village of São Martinho do Porto, Portugal. The village is characterized by a shell form bay, with calm waters and fine sand that turns it in an election place as a seaside resort.
There you will find "Palacete do Capitão" (as it was known), formerly a family house of Captain Jaime Granger Pinto, building constructed at the beginning of the 20th century, an excellent example of the "New Art" architect.
Being a hotel, it was necessary to have a multilingual website that is currently available in Portuguese and English languages.
http://www.hotelpalacecapitao.com/
Report a problem