You can manually update WPML by deactivating and deleting the current version, then re-installing it using the OTGS Installer plugin. This process retains your translations and re-enables automated updates.
Why would I need to update WPML manually instead of going through the Plugins page?
While going to the Plugins tab in your WordPress dashboard to update WPML works most of the time, you may run into a situation where the automatic plugin update fails. This usually happens because of very specific scenarios, like conflicts or incompatibilities. In this case, you can try updating WPML manually.
You may also need to update WPML manually if you are using an outdated version of the plugin and want to update to the newest version of WPML safely.
What do I need to do before manually updating WPML?
Before updating, be sure that you have a database backup for the site. You can back up your database using plugins like Duplicator, BackupBuddy, or by exporting your database using your hosting control panel.
What are the steps I need to follow to manually update WPML?
To update WPML manually, you need to follow a 3-step process:
Download the OTGS Installer plugin
Deactivate and delete WPML and all other WPML components from your site
Upload the OTGS Installer plugin and activate the WPML components
If you are using WordPress 5.5 or later, you do not need to deactivate and delete WPML and its components. You can skip the 2nd step and continue with step 3. WordPress can recognize you are uploading an update of an existing plugin.
If you are running a WordPress version before 5.5, please follow the exact order of the 3-step process.
How do I download the OTGS Installer plugin?
To download the OTGS Installer plugin, log into your account on WPML.org and go to the Downloads page.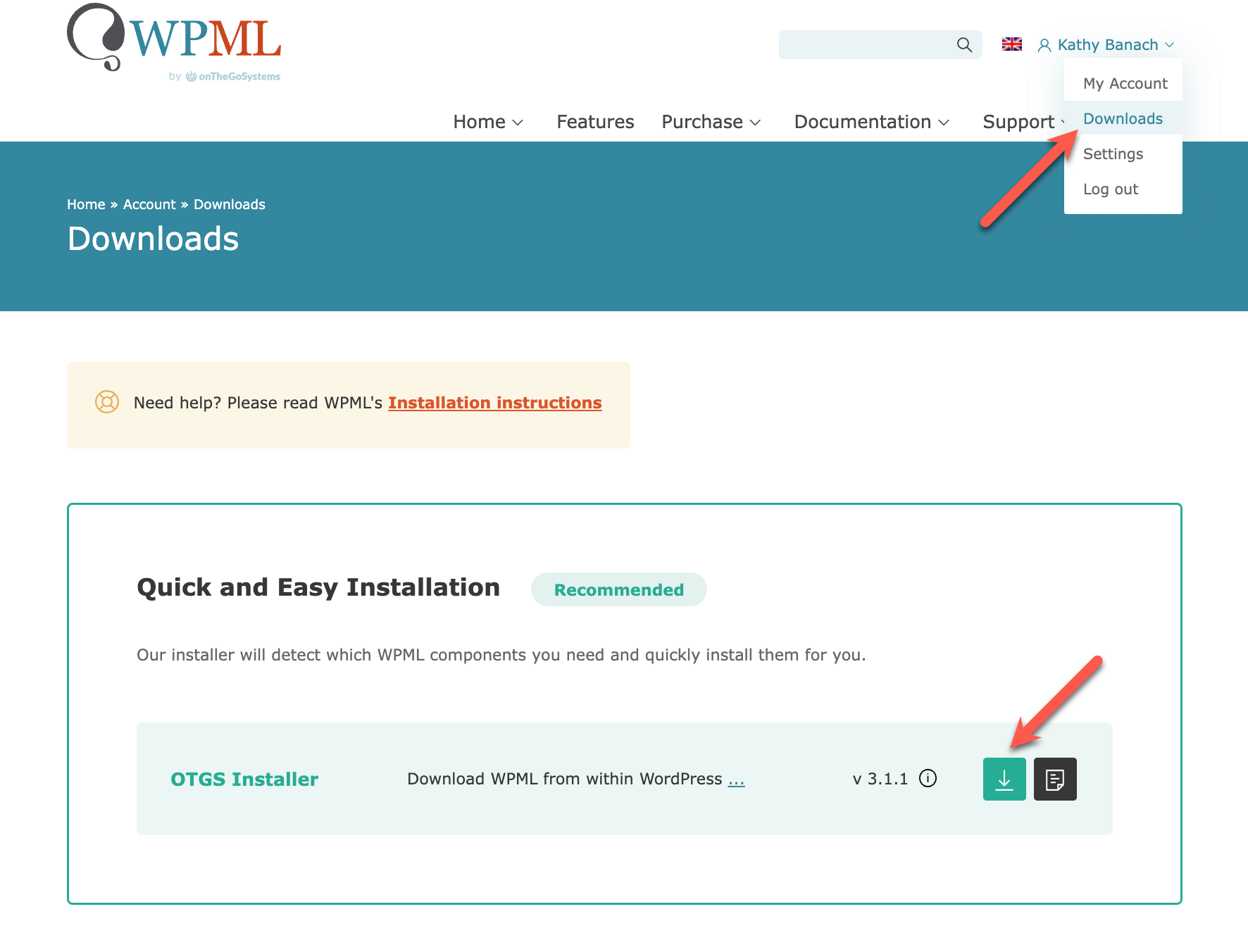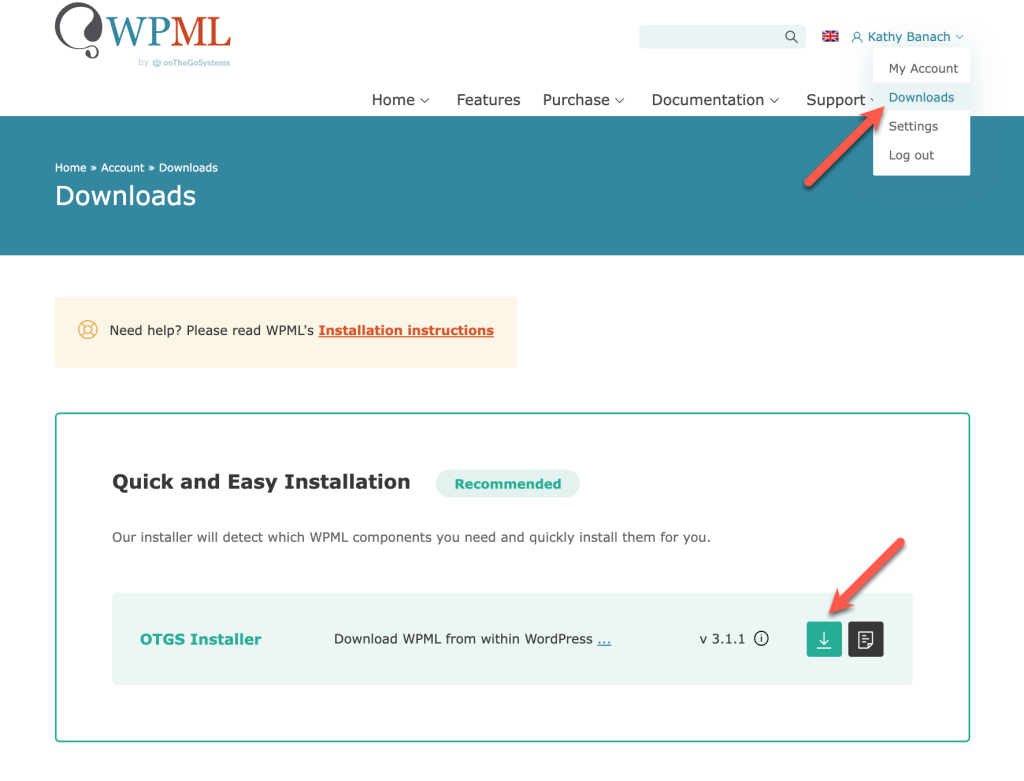 How do I deactivate and delete WPML from my site?
Log in to your site, go to Plugins → All Plugins, and deactivate the current WPML version that you are using. Be sure to deactivate WPML and all its components, otherwise, the installation files may be locked and not writable. Don't worry, your translations are not modified.

Once you've deactivated all your WPML plugins, delete them so that you can install the new version.

Note: if you cannot delete from inside WordPress, use an FTP program to delete the folders of WPML and its components from wp-content/plugins.
If you have our old Installer plugin, deactivate and remove it from the wp-content/plugins directory. The new WPML versions include the automated installer component.
How do I upload and activate the OTGS Installer plugin?
To start, go to Plugins → Add new and upload the OTGS Installer plugin. Make sure to also click the Activate button.
After uploading and activating the plugin, you're taken directly to the Commercial tab.
If you already had WPML installed and registered on the site, it should stay registered. You can proceed with downloading and activating WPML and its components on your site.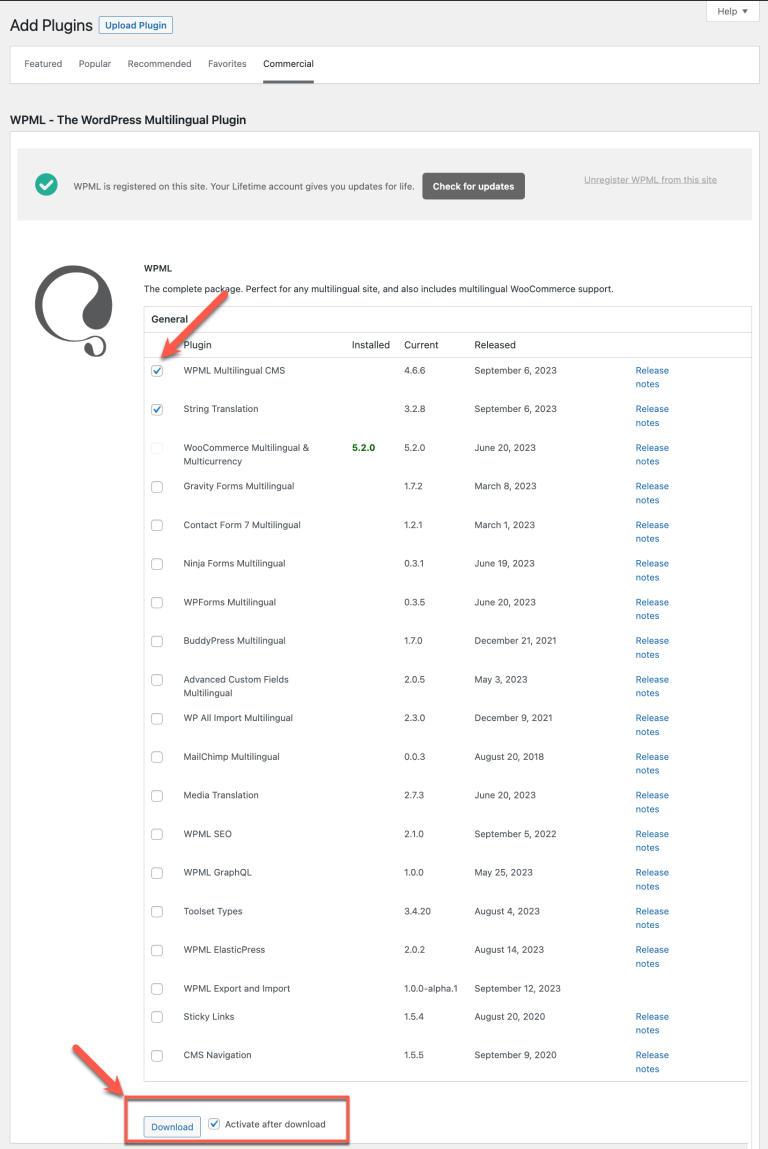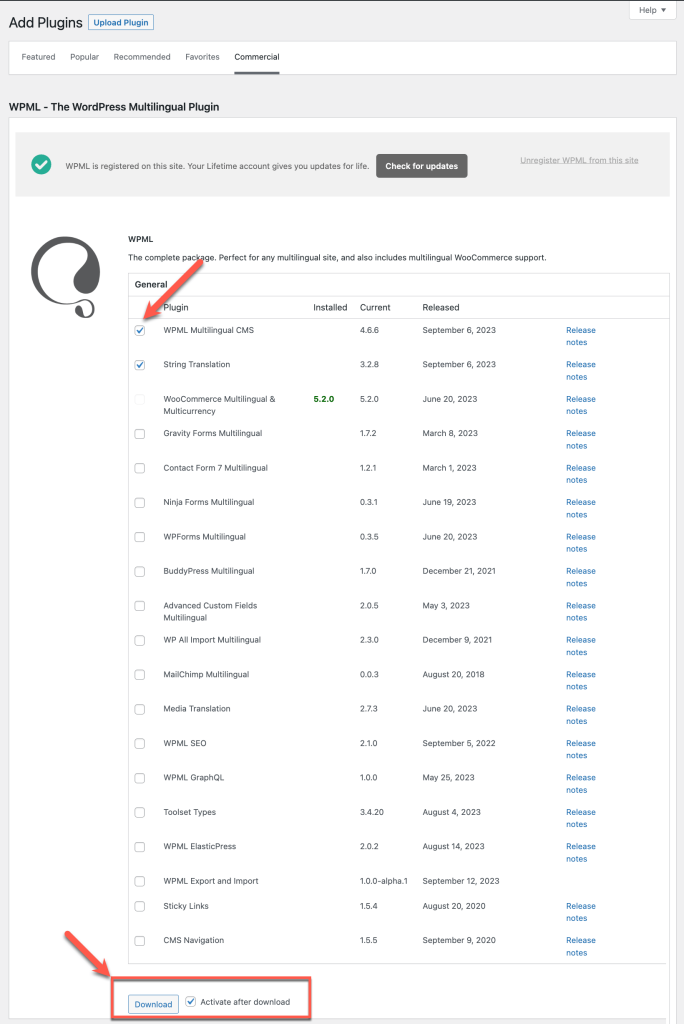 If WPML is not registered on your site, go through the registration process by clicking on Register WPML and then Get a key for this site. This redirects you to WPML.org to generate a site key.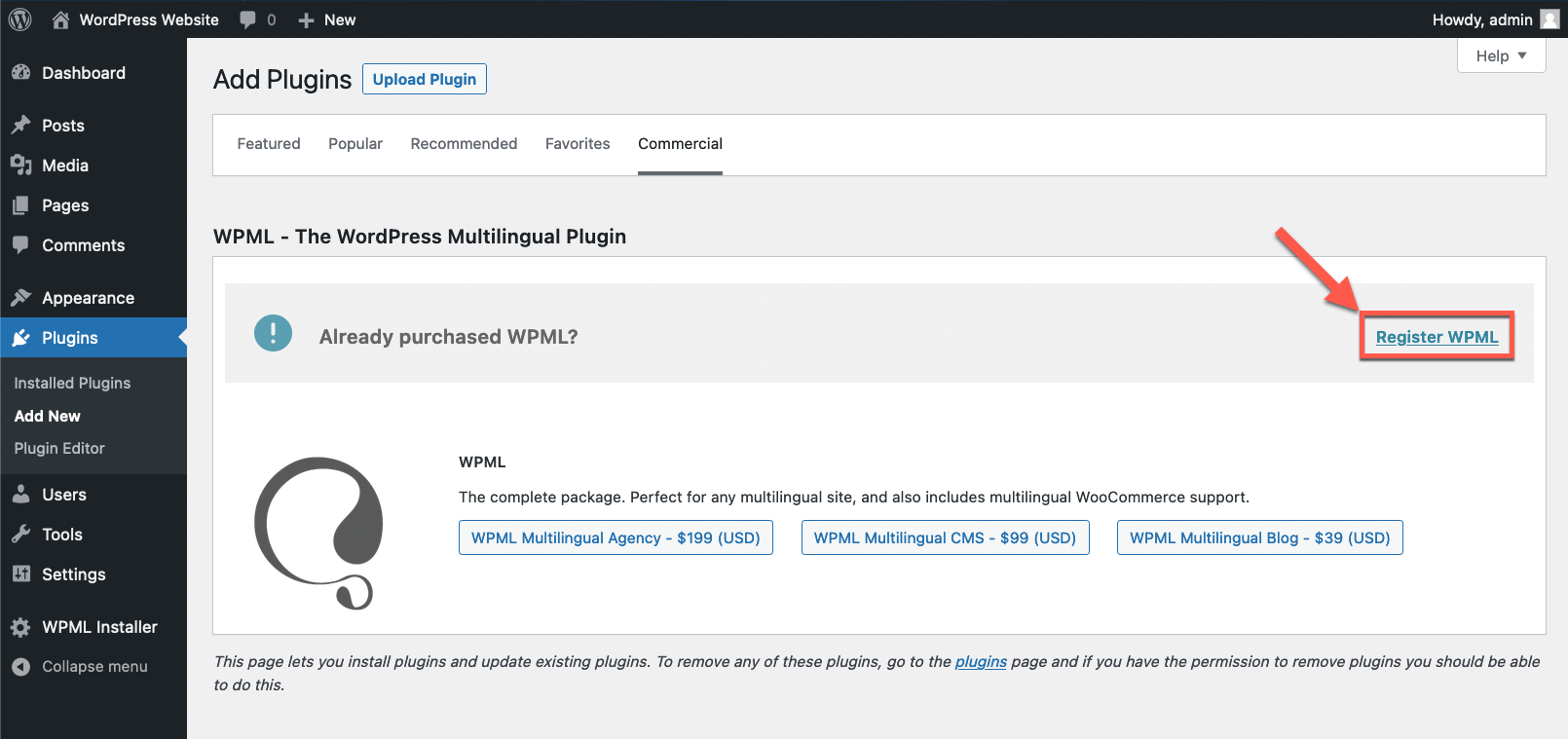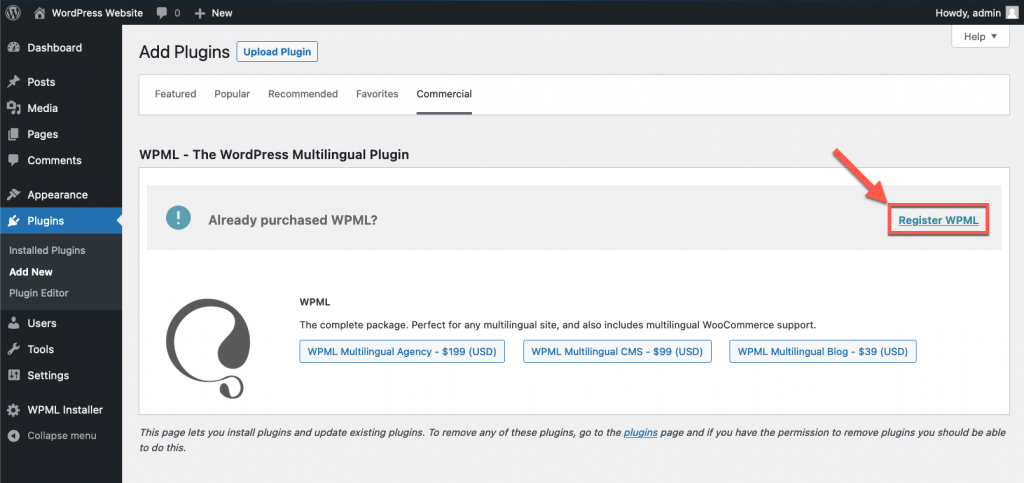 By registering your site, you'll continue to receive automated updates.
After registering, you'll be able to choose which WPML components you need for your site and download and activate them.