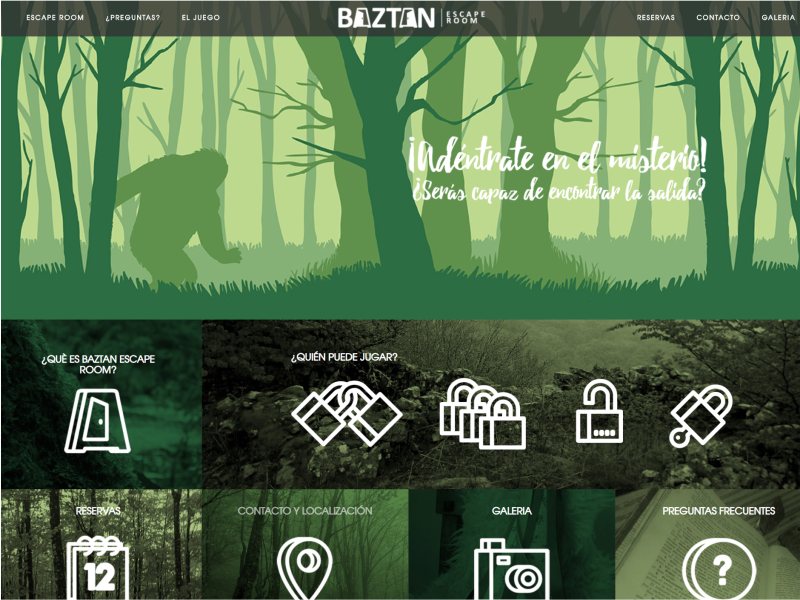 Web design and development for the Baztan escape room, located in Elizondo. We create a totally personalized, responsive and self-manageable website on the WordPress platform. Optimized page for your web positioning and a reservation system by hours. Creation of corporate image.
Custom design in WordPress.
Web page optimized for positioning.
Web available in Basque and Spanish.
Integrated reservation system.
---Spanish---
Diseño y desarrollo web para el escape room Baztan, ubicado en Elizondo. Creamos una web totalmente personalizada, responsive y auto gestionable en la plataforma WordPress. Página optimizada para su posicionamiento web y un sistema de reservas por horas. Creación de imagen corporativa.
Diseño personalizado en WordPress.
Página web optimizada para posicionamiento.
Web disponible en euskera y castellano.
Sistema de reservas integrado.
https://baztanescaperoom.com/
Report a problem