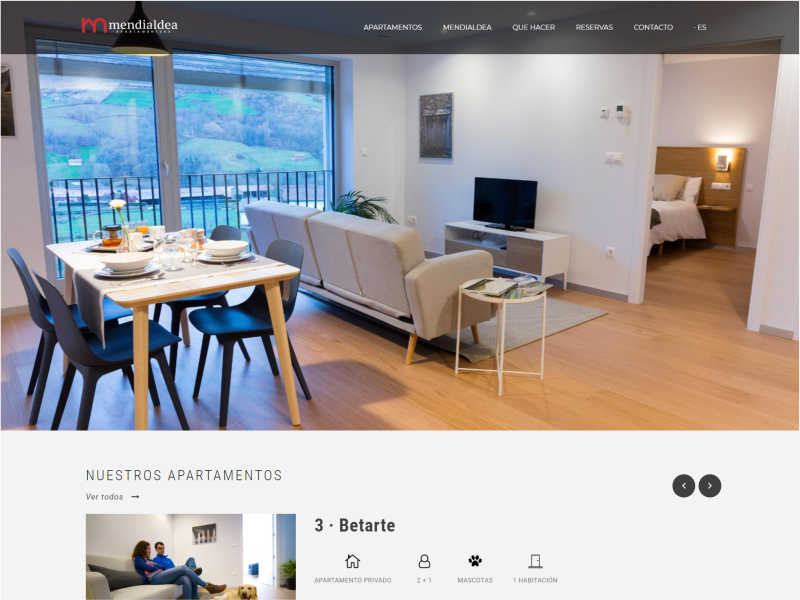 Design and development of the web page for Mendialdea rural apartments, located in Maya, Navarra. We created a totally personalized, responsive and self-manageable website on the WordPress platform. We optimize the web to position it in the first positions. Creation of corporate image.
Custom design in WordPress.
Web page optimized for positioning.
Web available in Basque and Spanish.
Integrated reservation system.
https://mendialdea.com/
How to build a multilingual directory website with Toolset and WPML
Report a problem