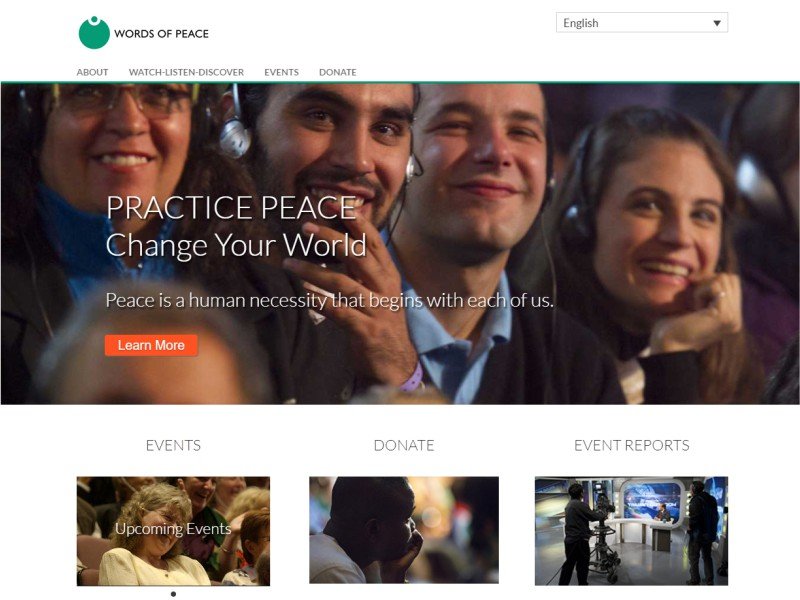 Words Of Peace Global, (WOPG), is a non-profit organization, based in The Netherlands, with over 800,000 visitors in 2017. Visitors are principally American, English, French, Dutch, German, Italian, Portugese, and Spanish. WOPG spreads a simple but profound message - Practice Peace, Change Your World: Peace is a human necessity that begins with each of us.
Having the WOPG website in multiple languages opens the door for people from many countries to understand the websites content in their own language and learn about events organized by WOPG.
https://www.wopg.org/
How to build a multilingual education website with WPML
To build a multilingual education website with Toolset like this one you will need to:
To translate your education website with WPML you will need to
If you are assigning translations you will want to follow the steps above but you will need to send content for translation.
Report a problem