First, thank you again for buying WPML from us. We've made it easy for you to get a tax receipt, with everything needed for your accounting.
Log in to your WPML account and click on the Personal details and password link.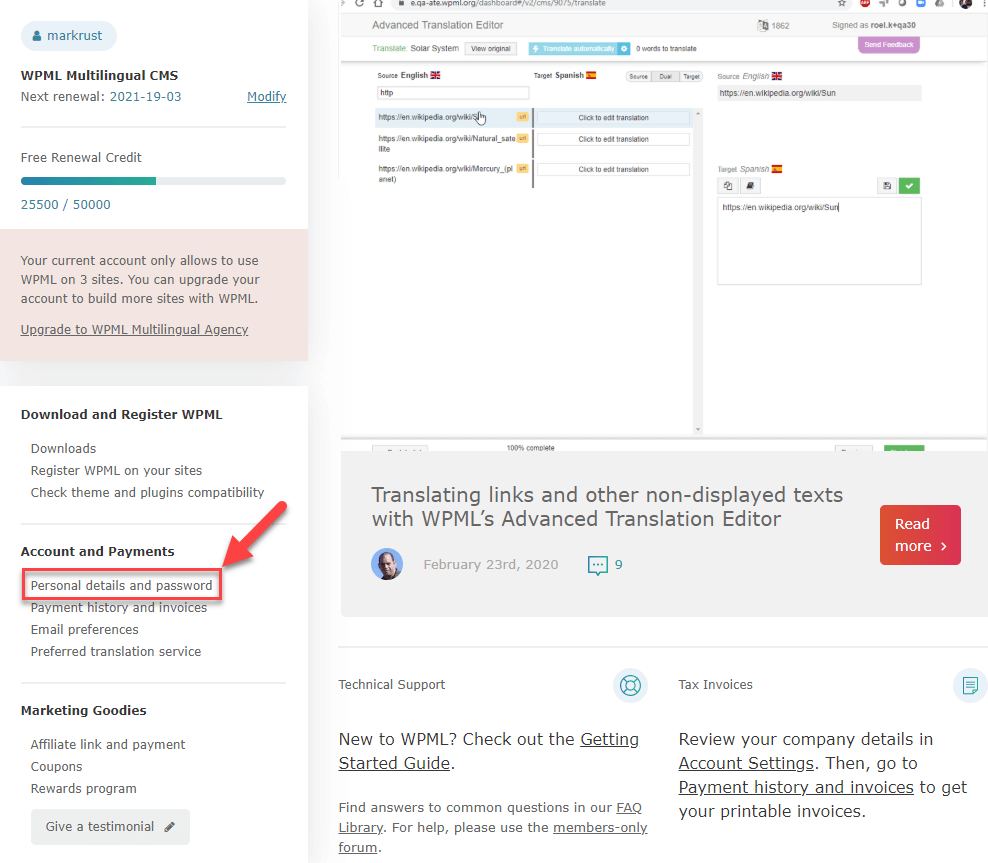 Make sure that the Company text field is filled. This information will show in your tax invoices.
Then, go back to the main account page and click on Payment history and invoices. You will see a list of your order(s).
Click on the View Order link and you'll get to your tax invoice.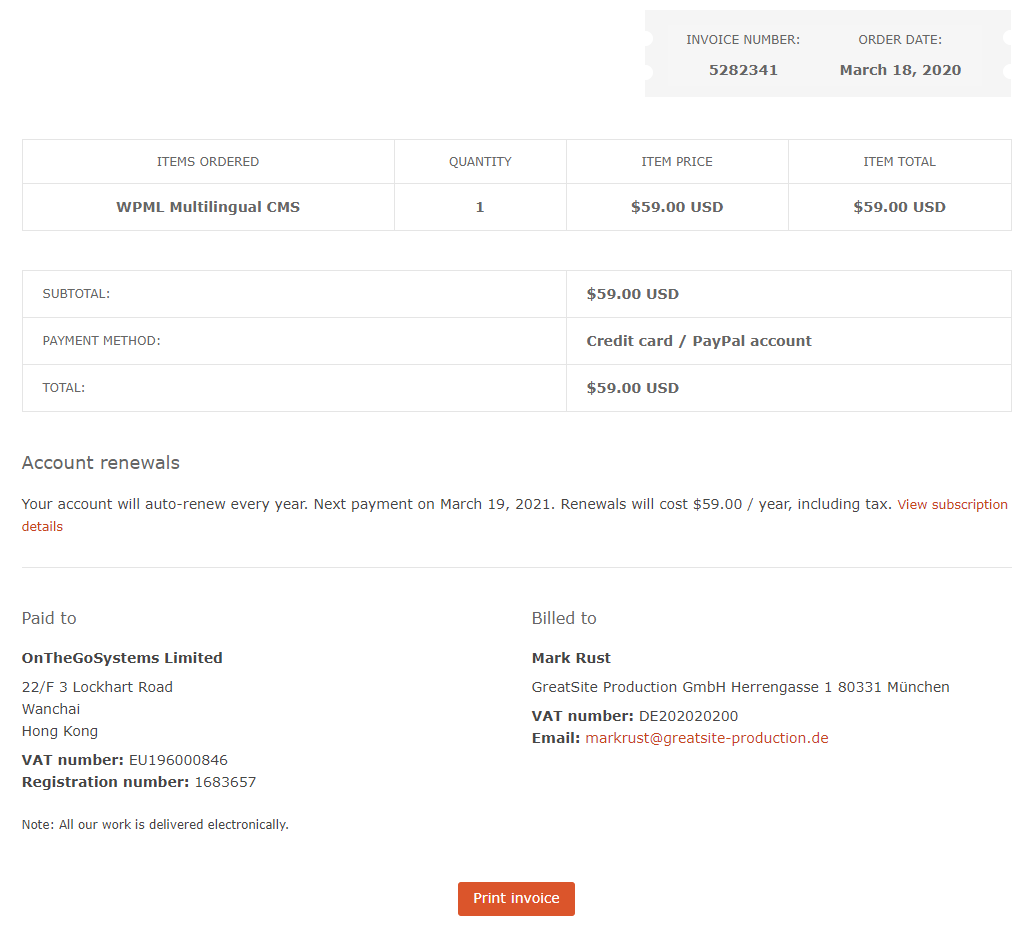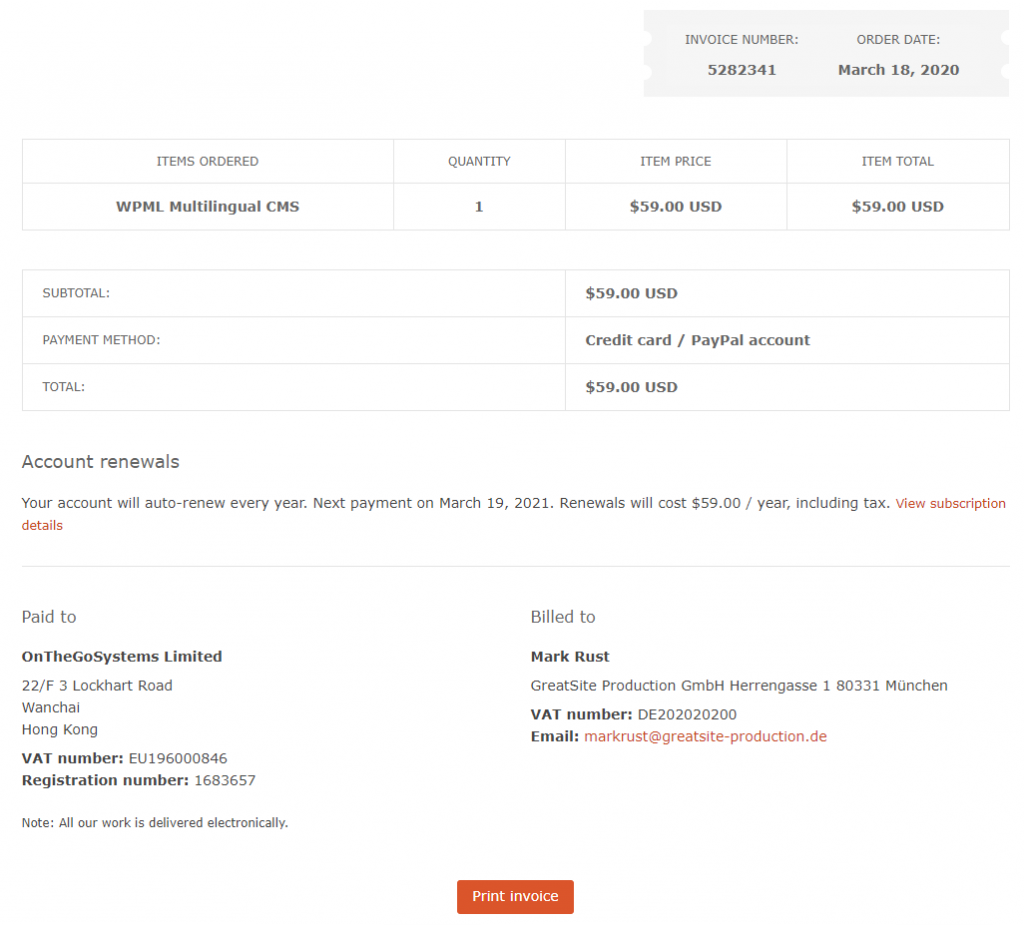 Invoices contain all our company tax information.